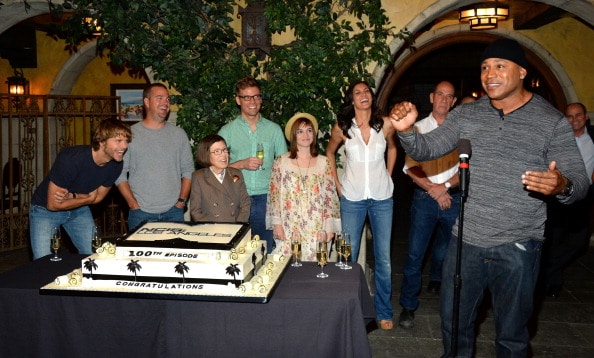 Last month, it was revealed that NCIS would be getting another spin-off. This time the team would be investigating naval crime in the city of New Orleans. NCIS: New Orleans is slated to premiere this fall on Tuesdays with NCIS as its lead in. The new drama will star Scott Bakula, CCH Pounder, Lucas Black, and Zoe McLellan. Fans of the original NCIS will also be happy to hear that star Coty de Pablo will reprise her role as Ziva David sometime during the 12th season. Here are 10 other facts about the popular franchise that also includes NCIS: Los Angeles.
Photo by Mark Davis/Getty Images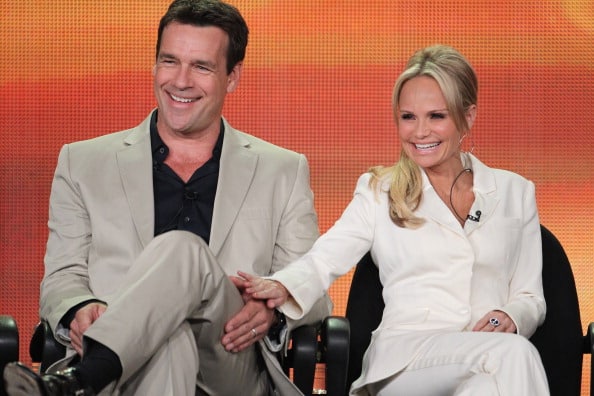 1. NCIS actually began as a spin-off itself. The drama was introduced to audiences during a two-episode arc of JAG in April of 2003. JAG would continue on for two additional seasons before being cancelled after 10 seasons. In the episodes, David James Elliott's character was being investigated for murder. Special Agent Jethro Gibbs (Mark Harmon) is put on the case. He is accompanies by his team which includes Anthony (Michael Weatherly), Abby (Pauley Perrette), and Ducky (David McCallum). CBS liked the concept of this show and picked it up for the 2003-2004 season.
Photo by Frederick M. Brown/Getty Images
2. Five months after his appointment to Secretary of the Navy, Ray Mabus appeared in a season seven episode of NCIS in 2009. He played the character Ray which was an NCIS agent. David Brant, who was a NCIS special agent and agency director, appeared in an episode in 2005 entitled, "Frame Up." He was still currently in his role as director while filming his part and would retire a month later. His successor would be Thomas Betro. He played a coffee man in a 2007 episode entitled, "Identity Crisis." He would retire in 2009.
Photo by Teresa Kroeger/Getty Images
3. The black and white freeze that begins and ends every scene on NCIS and NCIS: Los Angeles actually has a name. It was created by franchise creator Donald Bellisario and is called a "phoof." Bellisario created the sound that accompanies the image when he hit a microphone with his hand. The noise created what was very similar to that of a flashbulb popping. The first "phoof" was used in the fourth episode of the second season entitled, "Lt. Jane Doe." Most of these freeze frames will show the last image of the scene. This will be altered if the scene will depict a "spoiler" event.
Photo by Giulio Marcocchi/Getty Images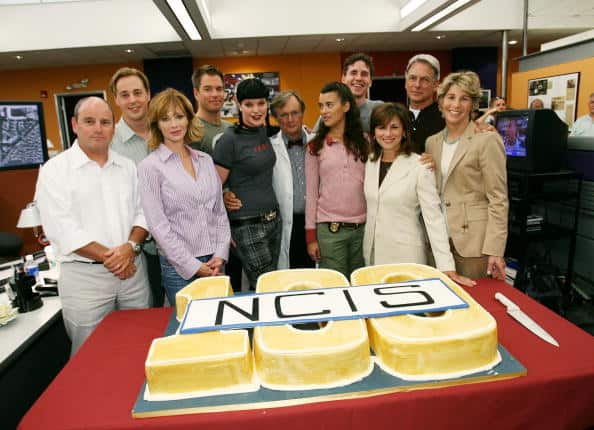 4. NCIS creator Donald Bellisario casts many of his family members on the show. Sean Murray, who has played Special Agent Timothy Mcgee since the first season, is Bellisario's stepson. His mother Vivienne married Donald in 1998. Troian Bellisario is Donald's daughter and plays Timothy's sister Sarah on two episodes of the show. In real life Sean and Troian are step siblings. Donald's other stepson Chad Murray guest-starred on a season one episode and is a post-production coordinator for the drama. Michael Bellisario, Donald's son, played Chip Sterling. He also appeared on JAG.
Photo by Michael Buckner/Getty Images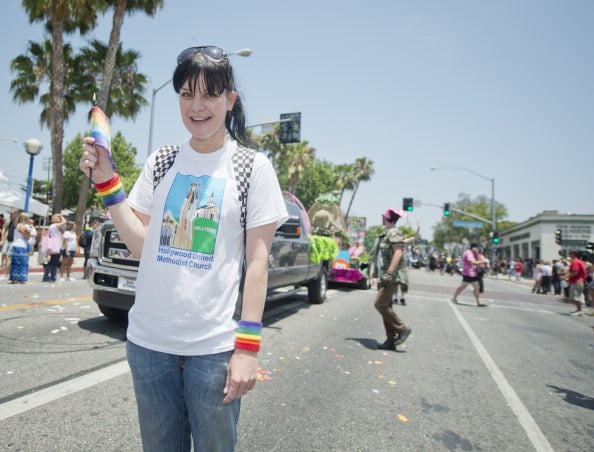 5. Before becoming an actress, star Pauley Perrette was going to pursue a career in the field of criminal justice. She attended Valdosta State University in Georgia and studied criminal justice, sociology, and psychology. She would later move to New York City and study at the John Jay College of Criminal Justice. While in New York, she began going to auditions for work in commercials and small television roles. She included her passion for science into the character of Abby. Additionally, Perrette tried to learn about how cars worked when she was a child, another trait she has given her character.
Photo by Chelsea Guglielmino/Getty Images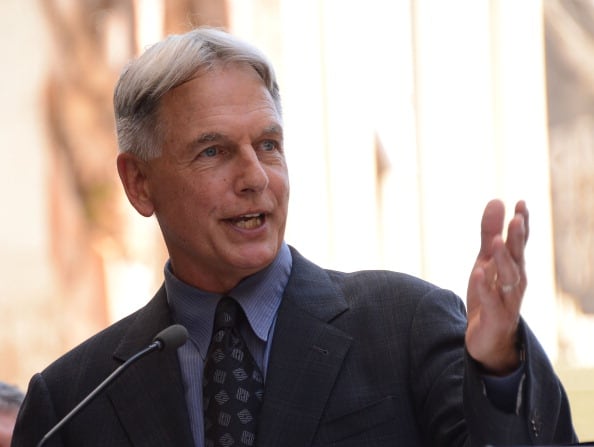 6. The tools that Mark Harmon's character uses when building his boat late at night in his basement workshop on NCIS actually belong to the actor. The boat is a 22-foot Amigo kit and is manufactured by Glen-L. The boat frame was custom built for the show's set and was requested only one week before the first episode was filmed in 2003. The shirts that Gibbs wears while building are sent to the show from law enforcement agencies all over the United States. Gibbs will sometimes sport a "NIS" sweatshirt, which was the original name of NCIS prior to 1992.
Photo by Mark Davis/Getty Images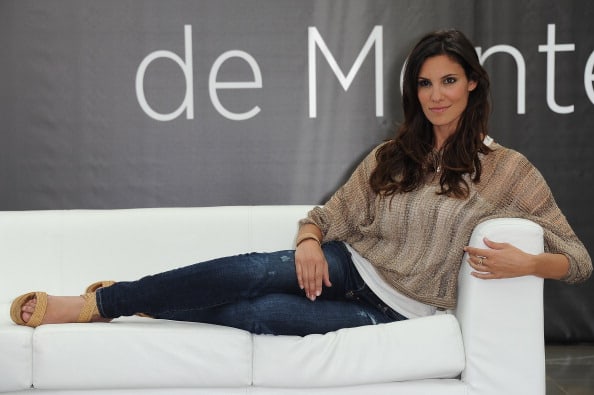 7. NCIS: Los Angeles was not the original name for the NCIS spinoff. The show was originally going to be called NCIS: Legend, as was the title of the NCIS episode the pilot was introduced on. Other possible titles for the spin-off were NCIS: OPS, which stands for Office of Special Projects, and NCIS: Undercover. The filming for the show began in February 2009 and the first episode aired on September 22, 2009. The show has been ranked in the top ten overall for all five seasons and averages over 16 million viewers every week. NCIS: Los Angeles was the 4th most watched show of the 2013-2014 season.
Photo by Pascal Le Segretain/Getty Images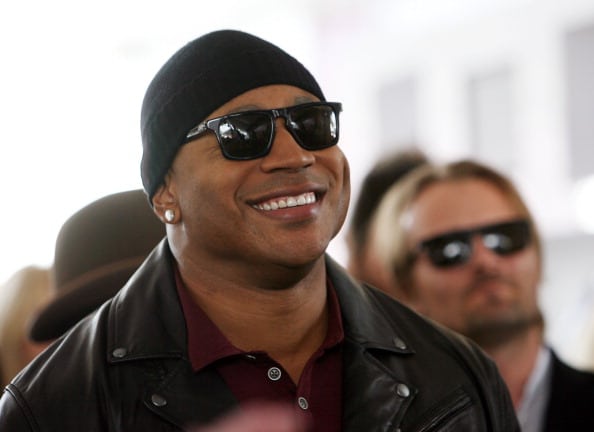 8. In 2008, LL Cool J, found Boomdizzle which is an online community that aspiring young artists can visit and record, share, and remix original music and video content. The websites users will rate songs through contests, voting, and online events. Boomdizzle will even provide all services that a major entertainment label would provide to its artists. LL Cool J created the social networking site because, "The industry has completely changed since I first started recording music. The next great artists are out there and I am excited Boomdizzle can help them bring their music to everyone."
Photo by David Buchan/Getty Images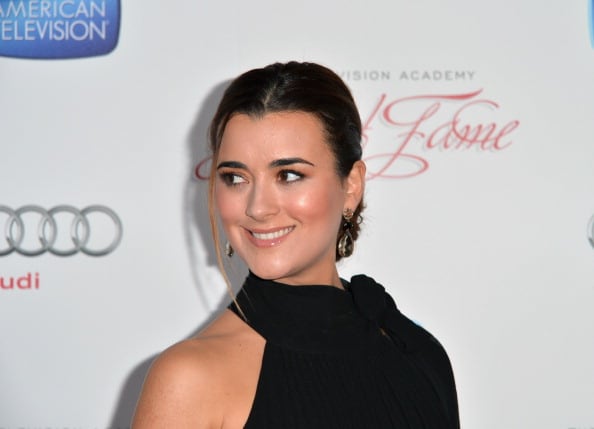 9. NCIS has been nominated for three Emmy Awards, two of which were for Outstanding Stunt Coordination. The other Emmy nomination went to Charles Dunning for his guest appearance on the episode, "Ernie Yost." In 2011, Coty de Pablo won a ALMA award for her performance as Ziva David. She was also nominated in 2008, 2009, and 2012. NCIS was named the top television show of 2013 by the ASCAP Television and Music Awards, an award the show also received in 2004 and 2006. LL Cool J has received 4 Image Awards for his performance on NCIS: LA.
Photo by Alberto E. Rodriguez/Getty Images
10. Lauren Holly played the character NCIS Director Jenny Shepard from 2005-2008. In 2005, Mark Harmon mentioned to the cast and crew that he did not want anything special done for his birthday that year. Holly decided to go against those wishes. She and Michael Weatherly ordered 150 t-shirts that read, "It's Mark Harmon's Birthday." The night before his birthday the two decorated his trailer with crepe paper, confetti, and balloons. His face was also put on all the plasma televisions that are displayed in the squad room set. The entire event was filmed and given to Harmon to always remember.
Photo by Nancy Ostertag/Getty Images