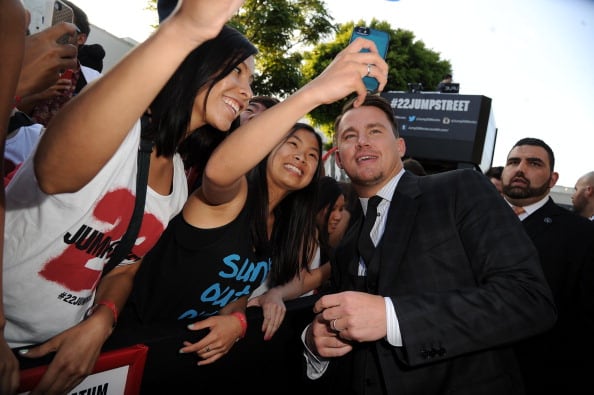 Man vs. Wild may have been cancelled by Discovery Channel a few years ago, but that has not stopped host Bear Grylls from showcasing his outdoors talents. In 2013, Grylls starred on the reality show Get Out Alive with Bear Grylls. The show featured teams of two trying to survive in the wild of New Zealand, with the final team remaining winning $500,o00. This season Grylls is back and he is bringing Channing Tatum and Zac Efron with him on Running Wild with Bear Grylls. Here are ten facts about Bear Grylls and the show that made him a household name.
Photo by Kevin Winter/Getty Images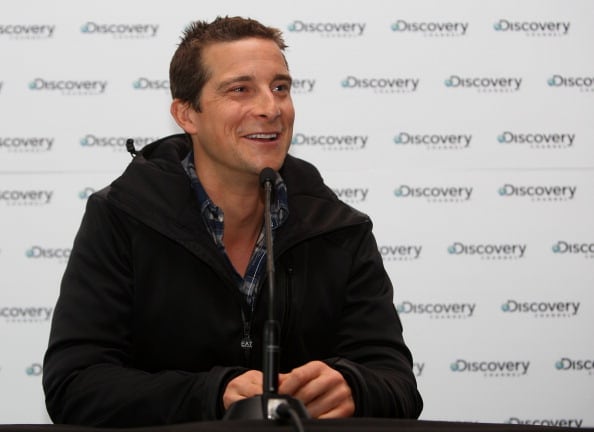 1. We may know the show as Man vs. Wild, but the reality survival series has been known by four other names depending on what country you are viewing it. Other names include Born Survivor: Bear Grylls, Ultimate Survivor, Survival Game in Japan, or simply Bear Grylls. The latter title is from Grylls' home country the United Kingdom where it airs on Discovery Channel UK. A pilot episode was shown on March 1o, 2006, but the show would not officially begin until November 1o, 2006. The series lasted for seven seasons and aired a total of 76 episodes.
Photo by Sandra Mu/Getty Images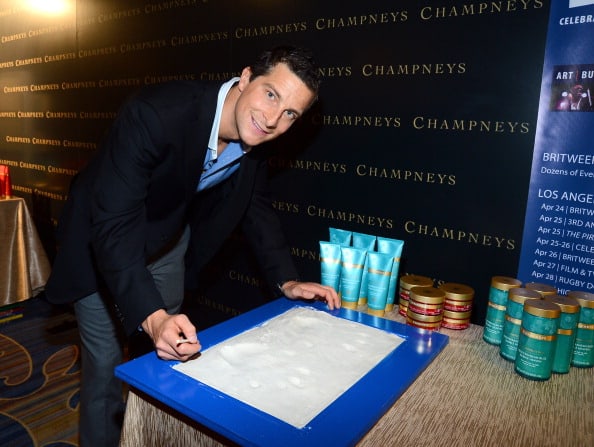 2. During its seven season being on air, Man vs. Wild received four award nominations. The most coveted nomination came in 2010 when the series was nominated for a Primetime Emmy Award for Outstanding Cinematography for Reality Programming. The show was nominated for an ASTRA Award in 2011 and 2012 for Favourite Program International. ASTRA stands for Australian Subscription Television and Radio Association. In 2008, the series received a nomination for Best Edited Reality Series by the American Cinema Editors.
Photo by Frazer Harrison/Getty Images For Champneys For BritWeek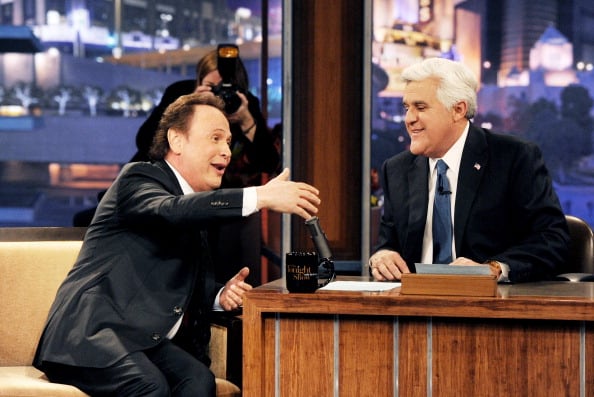 3. Man vs. Wild has been spoofed three different times on the animated comedy Mad. The first was eighth episode of the first season where "Bear Grylls" showed viewers how to survive outdoors. The second spoof was from the fifteenth episode of the second season and featured a snowman trying to survive in the North Pole. The third time Man vs. Wild was spoofed was during the third season. Aquaman was trying to survive in the wild in this episode. Man vs. Wild has also been spoofed during a 2009 segment of the very short-lived The Jay Leno Show.
Photo by Kevin Winter/Getty Images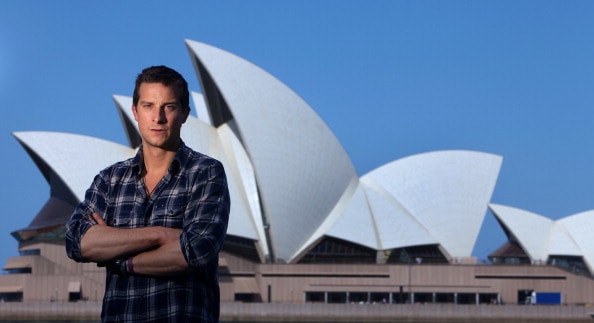 4. The New York Post reported that several episodes of Man vs. Wild are actually fake or staged. They asserted, "While filming in California, Grylls actually spent some nights with the show's crew in a lodge with television and internet access. In another instance, where Grylls was supposed to be surviving on a desert island, he was actually in Hawaii and spent nights at a hotel." The newspaper continued, "Grylls actually led a team to construct [a] raft. It was then taken apart so that Grylls could be shown building it on camera."
Photo by Luis Ascui/Discovery Channel via Getty Images
5. Man vs. Wild attracted quite a following during the seven seasons it spent on the Discovery Channel. Some of the fans of the show are pretty famous guys that even appeared on the reality series. On a special that aired on June 2, 2009, comedian Will Ferrell ventured with Grylls to Northern Sweden on a survial trip. In the season seven premiere, Jake Gyllenhaal traveled with Grylls to Iceland to survive among the elements. Ben Stiller has been a longtime fan of the show and starred in an episode in 2009 and will appear on an episode of the new show Running Wild with Bear Grylls.
Photo by Valerio Pennicino/Getty Images for Maserati
6. It would take about seven to ten days to shoot an episode of Man vs. Wild. Before each episode is filmed, the crew will visit the location and spend a week doing preliminary surveying and research of the region. Grylls will then fly over the terrain and investigate it from the air. Next, Grylls will spend two days doing survival briefings. He said in an interview, "I spend two days on location prior to dropping in – I go through safety briefings as well as being briefed on local conditions, and flora and fauna by local rangers and a local bushcraft expert."
Photo by Clive Brunskill/Getty Images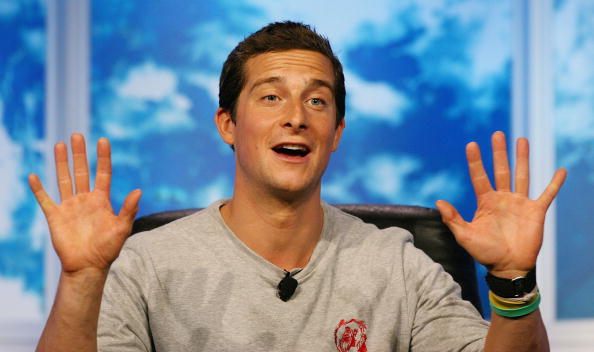 7. This year, Bear Grylls has brought his survival academies to the Unites States. In May, the YMCA in Frost Valley, New York, which is located in the Catskill Mountains, began offering the program. In June another academy began at Glacier View Ranch in Ward, Colorado located in the Rocky Mountains. The third Man vs. Wild program will start on July 16th and take place at Calvin Crest in Oakhurst, California which is near Yosemite National Park . The first academy opened in northwest Scotland in 2012. Other locations include Zimbabwe and the United Kingdom.
Photo by Frederick M. Brown/Getty Images)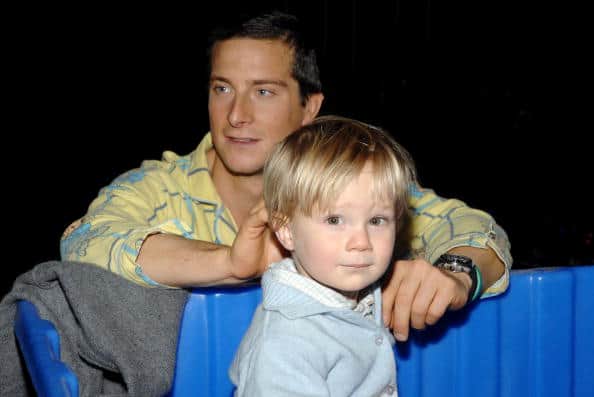 8. Man vs. Wild host Bear Grylls has written several books. His first book known as Facing Up in the United Kingdom and The Kid Who Climbed Everest, focused on his expedition climbing the summit of Mount Everest. Grylls' second novel, Facing the Frozen Ocean, described the first unassisted crossing of the frozen Atlantic Ocean. His third book Born Survivor: Bear Grylls was released when the show of the same name debuted and featured survival skills from all over the world. Grylls released a biography in 2012 and has also penned a childrens book series.
Photo by Rob Loud/Getty Images
9. The Scout Association, which is the largest Scouting organization in the United Kingdom, appointed Man vs. Wild's Bear Grylls Chief Scout on May 17, 2009. He would not take over the role until July 11, 2009. He replaced British actor and television presenter Peter Duncan when his 5 -year term ended. Duncan produced three travel documentaries that helped him achieve the honor of Chief Scout. Grylls is the tenth person to hold the position of Chief Scout and the youngest Chief since Robert Baden-Powell in 1920. Baden-Powell was the first ever Chief Scout.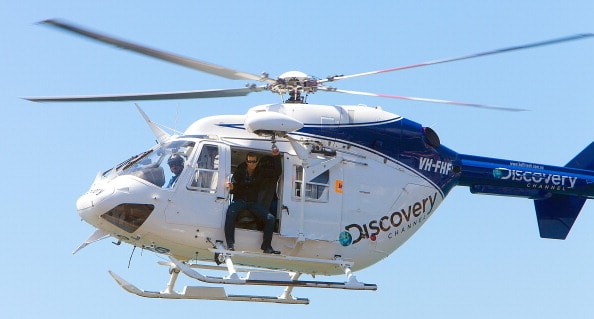 10. Man vs. Wild's Bear Grylls is involved in many charities. He is an ambassador of the Prince's Trust. This organization helps support young people who are struggling and living in the United Kingdom. Additionally, Grylls is the Vice President of the JoLt Trust. This charity will take abused and disabled children on expeditions to try and improve their survival skills. In 2011, Grylls was the spokesperson for the relief fund that helped rebuild the Canterbury region of New Zealand after the area was hit by an earthquake that killed 185 people.
Photo by Luis Ascui/Discovery Channel via Getty Images
Tell us what's wrong with this post? How could we improve it? :)
Let us improve this post!