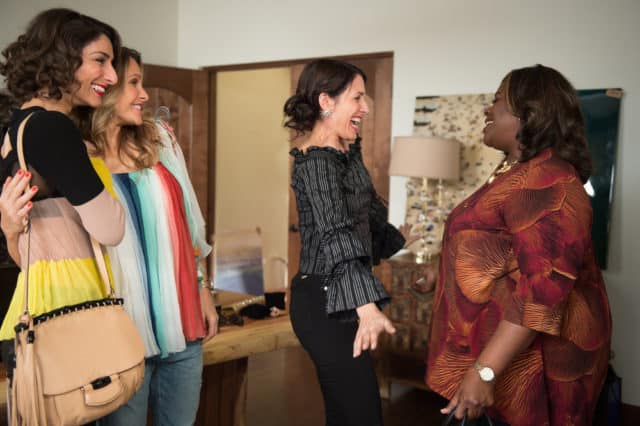 Saddle up as our favorite gal pals go for one last ride before the story closes. Girlfriends' Guide to Divorce season 5 premieres June 14th and the ladies have save the biggest twists for last. Get ready to see what life has in store for Abby, Delia, Jo, Phoebe, and Barb.
Abby is ready to start taking risks and stop living under fear. Delia may have a whole new outlook on the baby situation. JoJo has a multitude of guys pining for her, as usual — who wouldn't? It's Jo. She's amazing, anyone would be lucky to be in her presence. Barb wants to leave the past behind, but can she allow herself to be happy. Phoebe might be getting herself a girlfriend. It's going to be a bumpy ride, lots of drama, lots of twists and turns, but it'll be one to remember.
Mom, he's your boyfriend. I know you guys do sleepovers.
First look at the final chapter…
Season 4 of Girlfriends' Guide to Divorce will drop on Netflix later this month, giving you plenty of time to refresh on where the ladies are at before the final chapter of GG2D premieres.
Girlfriends' Guide to Divorce season 5 premieres on Bravo, June 14th.
Tell us what's wrong with this post? How could we improve it? :)
Let us improve this post!