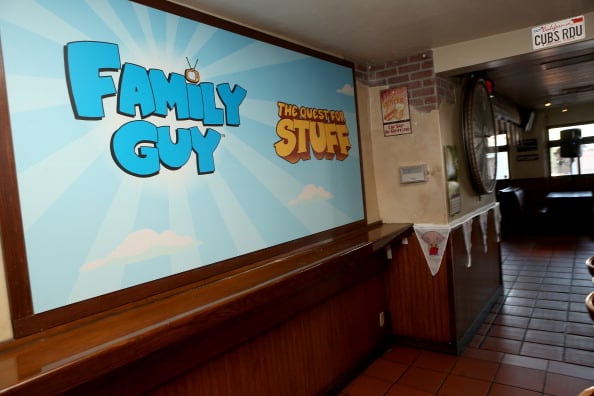 Last week, pop star Rihanna was scrutinized by the media after wearing a very revealing dress at the 2014 Council of Fashion Designers of America Awards in New York City. The singer would then tweet a pic of Peter Griffin from Family Guy wearing the exact same dress with the caption, "He gets it." The animated comedy was all abuzz online a month earlier as well when it was revealed that The Griffin's would be paying a visit to Springfield to hang out with The Simpsons this coming September. Let's take a look at 10 things you may not know about Family Guy.
Photo by Jesse Grant/Getty Images for TinyCo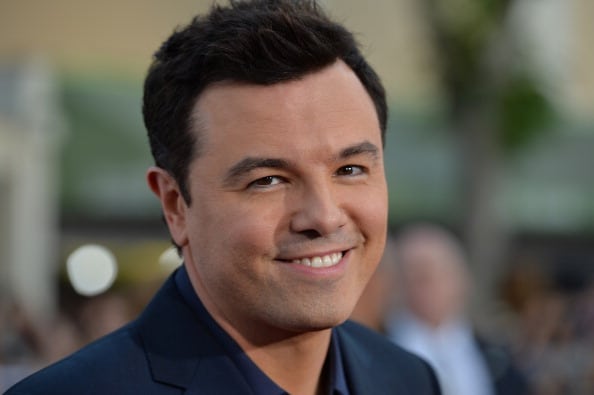 1. Series Creator Seth MacFarlane was supposed to be on one of the planes involved in the 9/11 terrorist attacks. MacFarlane was returning home to Los Angeles after being the keynote speaker at Rhode Island School of Design where he attended college. His travel agent informed him that the flight would be leaving at 8:15 AM, when it actually departed New York at 7:45 AM. MacFarlane would arrive at the airport just as final boarding had stopped. One hour later Flight 11 was flown into the World Trade Center North Tower. There were no survivors on the flight. Mark Wahlberg is another celebrity that escaped that day.
Photo by Frazer Harrison/Getty Images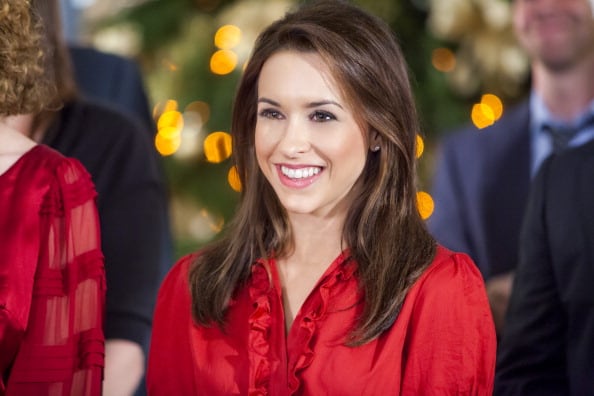 2. Mila Kunis is currently the voice of Meg Griffin. Kunis is actually the second actress to voice the awkward teenager. It was believed that Meg was voiced by Rachel MacFarlane the sister of Seth in the pilot. She has refuted this claim, but is currently the voice of Hayley on MacFarlane's other animated sitcom American Dad! The first actress to voice Meg was Lacey Chabert known for her roles on Party of Five and Mean Girls. Chabert was not credited for her work. She was also the voice of Eliza Thornberry on The Wild Thornberrys.
Photo by Eike Schroter/Crown Media United States, LLC via Getty Images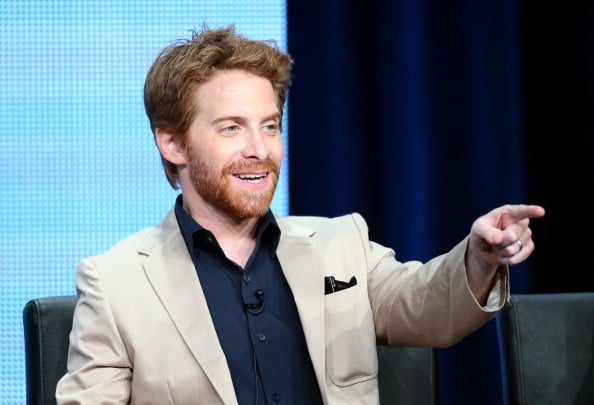 3. Seth Green known for Buffy the Vampire Slayer and the Austin Powers movies is the voice of eldest son Chris Griffin. Numerous actors auditioned for the voice of Chris. They were shown a sketch of the character before they auditioned. Most of the men who tried out for the role voiced Chris as a "surfer" dude according to MacFarlane. Green had been using the voice when joking around with his friends before the audition. Green also does voice work on Robot Chicken, where he is a writer and producer.
Photo by Frederick M. Brown/Getty Images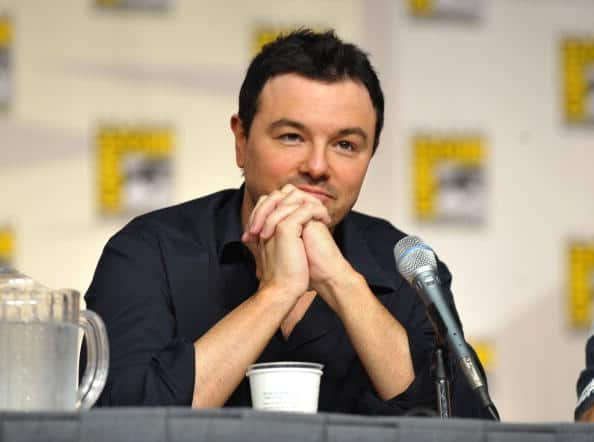 4. Family Guy is based on the Cartoon Network short The Life of Larry. The short was created in 1995 and MacFarlane provided all of the voices. Another short called Larry & Steve was made in 1997. The story focused on Larry who lived in New England and his dog Steve, who acted like a human. Larry was married to a woman named Lois. MacFarlane would use the short as a pitch to make a pilot for Family Guy. Larry and Steve would later become Peter and Brian. Lois' name would remain the same. Larry and Steve are much thinner than their counterparts.
Photo by John Shearer/Getty Images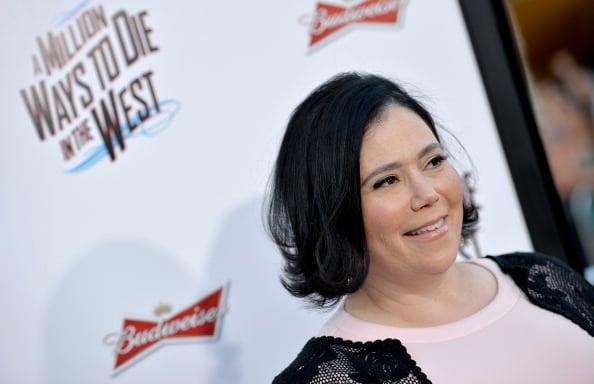 5. The Emmy Awards has a separate category for animated TV shows. In 2009, it was quite a surprise when Family Guy was nominated in the Outstanding Comedy Series instead. A cartoon had not been a nominee in that category since The Flintstones in 1961. 30 Rock would take home the award, a third in a row for the Tina Fey comedy. Family Guy has won won a total of five Emmy Awards and earned another nine nominations. MacFarlane won the Emmy in 2000 for his voice performance as Stewie Griffin. Alex Borstein, who plays Lois and Tricia Takanawa, has received a nomination.
Photo by Frazer Harrison/Getty Images
6. Patrick Warburton, who voices Joe Swanson, is the voice of many animated characters and played Puddy on Seinfeld and Jeff on The Rules of Engagement. Warburton's mother is not a fan of the show. She has publicly denounced the show on numerous occasions. She asserts that the comedy is a bad influence on today's youth. Warburton's mother is a member of the Parent's Television Council. The organization recently caused an uproar when popular sitcom Modern Family aired an episode in 2012 where toddler Lily uttered a bad word, albeit bleeped out. They claimed the line was "child abuse."
Photo by Alberto E. Rodriguez/Getty Images For Relativity Media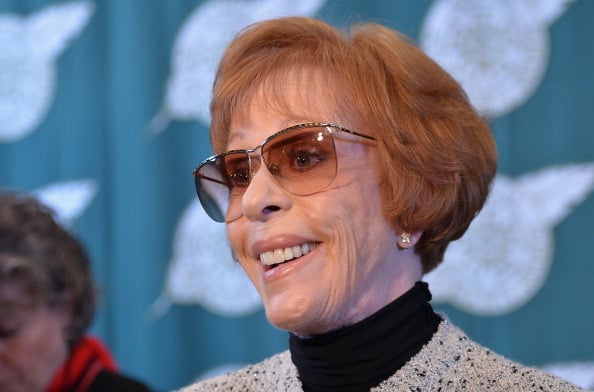 7. Family Guy has been sued for copyright infringement on three separate occasions. In 2007, Carol Burnett sued the show for $ 2 million after her "Charwoman" character was featured. The episode depicted the character working in an adult themed store. Burnett believed that theme music from her show was used in an altered state. The characters were also show performing Burnett's signature ear tug. The entire scene lasted for 18 seconds. The other two cases involved a comedian who asserted the show stole bits from his comedy routine and the owners of the song "Wish Upon a Star."
Photo by Alberto E. Rodriguez/Getty Images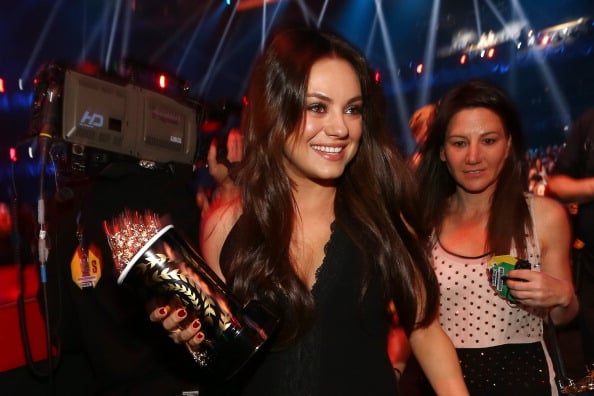 8. It costs $2 million to make one episode of Family Guy. Seth MacFarlane told this to Howard Stern during a radio interview. The stat is from 2009, so the number could be higher in 2014. At that same time, it cost $1 million to make an episode of American Dad. The money is used mostly to pay voice actors, writers, and produces. Alex Borstein, Seth Green, and Mila Kunis all make between $175,000 and $225,00 an episode. Since MacFarlane is so heavily involved in the show he earned a 5-year $100 million deal back in 2009. It costs roughly the same amount to make an episode of The Simpsons.
Photo by Christopher Polk/Getty Images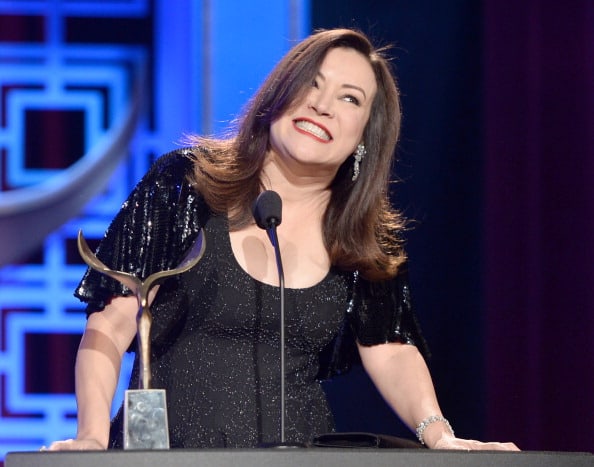 9. Bonnie Swanson (Jennifer Tilly), who is Joe's wife, was pregnant at the beginning of the show. She continued to remain pregnant until the seventh episode of the seventh season. She would give birth to a daughter named Susie. Overall, Bonnie was pregnant for 10 years. In an episode during the fourth season Peter told Bonnie, "you've been pregnant for like six years, alright? Either have the baby or don't." In earlier episodes, Joe had a son named Kevin who was written out of the show. It was revealed in the seventh season that he had died in Iraq.
Photo by Alberto E. Rodriguez/Getty Images for WGAw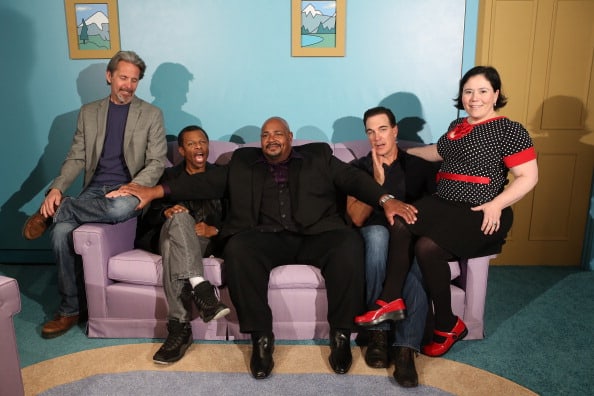 10. The titles of episodes was originally intended to be named after mystery radio shows from the 1940's. This is largely why death is mentioned so often during the first season. The idea was later scrapped because the writers had a hard time remembering what the episodes were about with only title being mentioned when talking to one another in the writers' room. The titles of the first four episodes of the seven made for season one still depict the "death" concept and are: "Death has a Shadow," "I Never Met the Dead Man," "Chitty Chitty Death Bang," and "Mind Over Murder."
Photo by Jesse Grant/Getty Images for TinyCo
Tell us what's wrong with this post? How could we improve it? :)
Let us improve this post!