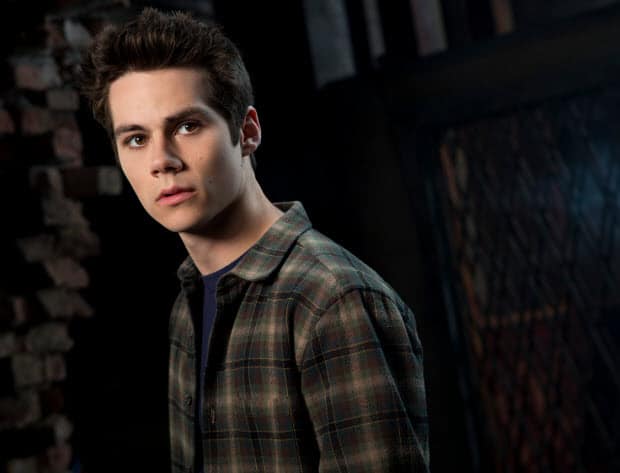 by Andy Behbakht
Just when you think that Teen Wolf can't get any darker, scarier or more nerve-wracking than it already is, you get proven wrong.
There have been a good number of intense episodes this season and "Riddled" was one of them. As expected, it's not getting any easier for Stiles at all and after last night, the gang became aware of it.
Just like the previous couple of episodes have, "Riddled" started out as a horror movie with Stiles calling Scott telling him that he is at an unknown location. But of course, the horror didn't stop there because throughout the whole thing, we see this terrifying person, covered in bandages with only its creepy mouth being revealed.
The scene where Stiles explains to Scott that his mother had frontotemporal dementia and that it looks like he also has it, was one of the most tragic scenes in the whole series. It has been a while since these two had a powerful and emotional scene.
We are continuing to see more of Lydia and her supernatural side and this week, they did something really cool with her powers. While we aren't sure what it was, she was able to hear voices whenever she pulled those strings in Stiles's room. There seems to be a lot that is left to explore with Lydia's abilities, but how much?
The only issue we have with the writing for her character is that when we do get answers to her, we get more questions at the same time. It would be nice to see her whole Banshee side being completely explained before we head into season 4.
While it's fun to have a couple of mysteries in a show like Teen Wolf, we have so much going on right now when it comes to the mystery aspect of the show. Perhaps they are aiming to reveal something big about Lydia in the last few episodes of the season. Aside from that opinion, it's just great to see Lydia more involved now.
We have mentioned before that it would be a huge mistake by the show to kill off one of its most beloved characters and we are going to continue to say that. While we can't deny that it's intriguing to see the writers take Stiles to new places, this is starting to become a bit too much.
Something that came to our mind this week when the "dark spirit" (if that is what it is) took over Stiles in the last couple of minutes of the episode, was that what if Scott will have to take him down? Because at this point, it feels that Stiles is becoming the villain for season 3B rather than the oni.
It was also revealed that Kira's mother, somehow, is able to control the oni or at least she has some connection to them. That was actually not a big surprise because just like with Kira, we have suspected that Kira's parents are somehow also involved with the supernatural. The parents will definitely be involved as we get closer to the season finale.
Kira's mother mentioned that someone else will be able to defeat Stiles if the oni can't, but who did she mean? Was it perhaps Scott or maybe it was Kira, since they immdeitaily cut to her after the conversation? Only time will tell.
Overall, "Riddled" was another solid episode that is continuing to put all the pieces together and while there are things we are very nervous over, it's still exciting to see how the season is going to end.
Teen Wolf airs on Monday nights, 10/9c on MTV.
[Photo via Matt Welch/MTV]