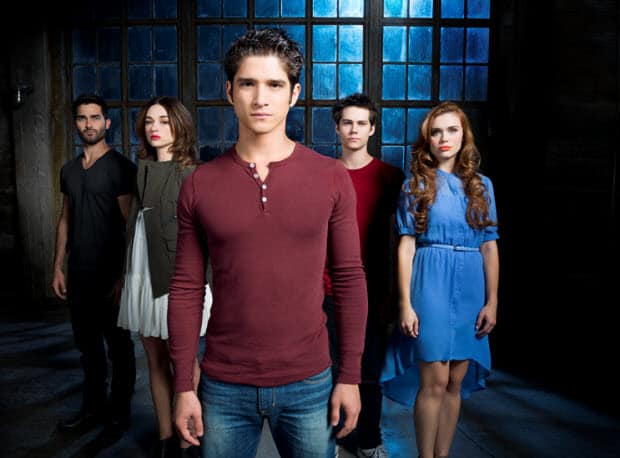 If this episode had been aired during Halloween last year, it would have made the holiday even scarier than it already is.
Teen Wolf does something that not a lot of shows, who features teenagers as their main characters, do these days: give the parents a bigger part within the supernatural aspect. It's good that all the adults (at least the main ones, so Scott's dad isn't included just yet) know that strange things are going on in the town and that their kids are always trying to solve it.
But the bonus here is that instead of trying to convince the kids to stay out of it, they actually try to help through their respective jobs. It gives everyone, whether it's a main or supporting character, something to do on the show.
Ever since it was revealed that Lydia is a banshee, the focus on her character has come and gone a bit, but this week they explored it a lot more. There is still so much that they haven't explained about Lydia's abilities, but it's likely that by the end of the season, she will play a huge role. The villain of this week, William Barrow (Doug Jones) was so intimidating that one wished that he would have been cast as a recurring villain instead of this role because that's how good he was in the episode.
Just as Kira has fitted quickly with the show after just a few episodes, Adren Cho and Tyler Posey have already clicked in terms of chemistry. The dinner scene with Kira's family was adorable, awkward as well as hilarious.
It's probably safe to say that Scott won't be eating sushi anytime soon. While Kira's dad continues to be the supporting (and sometimes embarrassing) father for Kira, there is just something about him that makes one feel that maybe he has some dark secrets as well.
It seems that not only is Kira sweet, but also a bit supernatural as well as they revealed that she possesses some sort of power. Whether it's absorbing electricity or everything in general, it remains to be seen what she is exactly. It was hinted as early as in her first episode that there was something mysterious with her and now they are starting to reveal more of it.
One can't help feeling that the Isaac/Alison relationship was just awkward and almost unnecessary in this episode. The only good that came out of it was seeing Alison's dad again and the outstanding line "Another Werewolf?!" and that was pretty much it.
Any episode that features Coach Finstock just brings the comedic beats to its best. It's sad that he hasn't been featured a lot lately, but hopefully this second half will have a lot of him because he is without doubt one of the best characters on the show.
"If I were four years younger, I would punch you" has to be weirdest, yet, funniest thing the coach has ever said. That's the great thing about the coach, most of the things that he says, whether it's an insult or something that doesn't make any sense at all, one always laugh.
The ending was unexpected, but in a good way obviously. They are getting closer to revealing who the villains are, but those masks are just terrifying. After having seen what this show has done before in terms of raising the horror level, things will get scarier. It will be interesting to see how Isaac will get out of that one.
Overall, "Galvanize" was perhaps one of Teen Wolf's scariest episodes as of yet. Season 3B is continuingly getting scarier, darker and more intense.
Teen Wolf airs Monday nights, 10/9c on MTV.
[Photo via Matthew Welch/MTV]