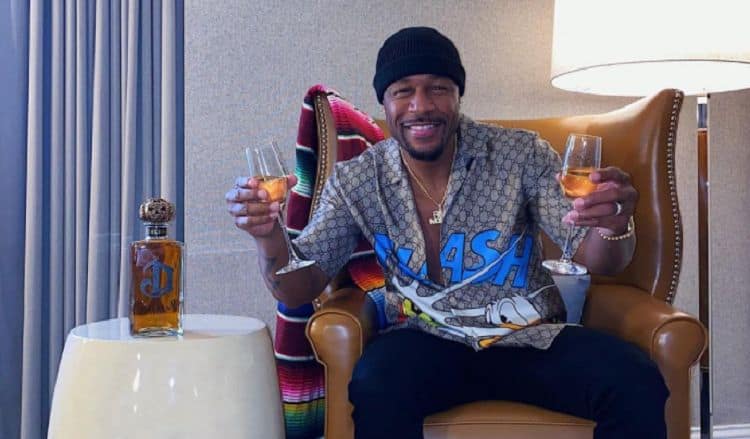 Tank is a man with fans. People love the R&B artist and his immense talent. He's been in the public eye for well over 25 years now, and his fans are diehards. They love to hear him, to see him, and to interact with him, and he's a man worth knowing. He made a very shocking announcement in May 2021 that has his fans feeling shattered, and now most of the world wants to know as much about him as possible. Here's everything you need to know.
1. He is Not Named Tank
It might sound like a cool name for a dog to have from birth, but not so much for a little boy born on January 1, 1976. He was born with the name Durrell Artaze Babbs. However, he needed something cool and awesome to use when he sings, and Tank works perfectly for him.
2. He is From Wisconsin
He's a bona fide Wisconsin boy, but he did not grow up in the area. He was born in Milwaukee, but he didn't spend much time living there before his family relocated. They put down roots in Maryland. He went to Crossland High School, and he excelled in athletics. In fact, he played many sports, but it was on the football field where he really shined.
3. He Could Have Played College Football
He was so good in high school that he was offered the opportunity to play college football. What might be a dream come true for so many young kids simply was not his dream, however. He did not want to play football in college or professionally as he was more passionate about his future in music. He decided to forgo the invitation to play in college to focus on music and allow someone who wanted to play football the opportunity to do that.
4. He Sang Backup Vocals
While he focused on his own musical career, he also got to work making a name for himself. One way to do that back in the day was to sing backup vocals for someone more famous. He spent a lot of time with the very famous Ginuwine, who he toured with and spent a lot of time practicing with.
5. He is Married
Tank is a man who knew love when he found it. He met Zena Foster many, many years ago. They began dating in 2000 and had two kids of their own during their relationship. While it was often an on-and-off relationship, the parents of two decided to make honest men and women out of one another and they got married. They wed in Los Angeles in July 2018.
6. He's the Father of Five
Tank has a large family. He and his wife have two kids of their own, and he has three additional kids from previously relationships. He and his wife have kids by the name of Zion and Zoey. He also has kids called Ryen, Jordan, and Durrell Jr. from relationships he was in before he met his wife.
7. He Faced Controversy
He did an interview in 2019 in which the guests and hosts were discussing liars. One woman said that a man told her he is not a liar, and then told her that he lied to her two times about other women. Tank said that the man is not a liar, but he did lie. He compared it to himself doing some construction work around the house but not being a contractor. However, the conversation took a slightly darker turn that involved then discussing homosexuality and other things, and his fans were not happy with the way the conversation went.
8. He's Financially Stable
Right now, Tank is doing well for himself. He's a man with a net worth of approximately $5 million. He has a lot to offer his fans, and they have made it very clear that they love him and that they will buy his music anytime he releases anything new.
9. He is Private
Tank is a man who values his own privacy and the privacy of his family more than anything, which is why he rarely shares much about what's up in his personal life. It's a great way to keep your life happy and running smoothly when you have the press in your business all the time. He has perfected the art of maintaining his family's privacy.
10. He is Going Deaf
He announced in 2021 that he is facing some health concerns, and that concern pertains to his hearing. He is currently going deaf, and it's been a tragic situation for him to face. He announced that he is currently going deaf in one ear, and the other ear is experiencing hearing loss. It's been a rough situation for him to face as a musician, but he has the strength of his faith and his family to help him get through this difficult time.