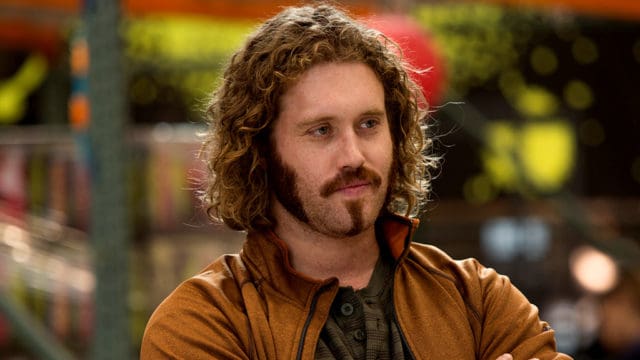 T.J. Miller is an actor, writer, producer, and stand-up comedian who is best-known for his role in a HBO sitcom called Silicon Valley. There, he plays the character Erlich Bachman, an entrepreneur running a start-up incubator who leaves a lasting impression on viewers as one of the most memorable blowhards on the TV screen at the moment. So far, the character as well as the HBO sitcom have been met with a positive response by both critics and viewers, as shown by T.J. Miller winning a Critics' Choice Television Award in 2015 as well as the slew of awards and accolades that have been directed towards Silicon Valley since the start. As a result, it is all the more interesting that T.J. Miller and HBO have made a mutual decision to part ways in spite of the renewal of Silicon Valley for a fifth season.
Why Is T.J. Miller Leaving Silicon Valley?
The departure of T.J. Miller from Silicon Valley was not unexpected. For example, there had been rumors about his impending departure for some time prior to the actual announcement. Unfortunately, the exact reason for the departure remains unclear at this time because there is no stand-out cause, particularly since T.J. Miller seems to have a positive relationship with HBO.
With that said, it seems probable that the departure has something to do with T.J. Miller's packed schedule for the foreseeable future. For example, he has a special called Meticulously Ridiculous that will be airing on HBO on June 17. Furthermore, he has a parody talk show of his own called The Gorburger Show, which is being broadcast on Comedy Central at the moment.
On top of these TV appearances, T.J. Miller is also involved in movies to an extensive extent. Just recently, he was in both Deadpool alongside Ryan Reynolds and Office Christmas Party alongside Jason Bateman and Jennifer Aniston. However, the most interesting piece of information is that he is involved in a number of upcoming movies, ranging from Steven Spielburg's Ready Player One to Deadpool 2 and How to Train Your Dragon 3.
Summed up, it is clear that T.J. Miller has a packed schedule. As a result, it is not unreasonable to speculate that his departure from Silicon Valley is meant to lighten his load to some extent.
Is T.J. Miller Leaving Silicon Valley the Right Move?
Erlich Bachman on Silicon Valley is the role that propelled T.J. Miller to prominence. As a result, it is natural for some people to wonder if this is the right move when the HBO sitcom is still going strong. However, it is clear that T.J. Miller's career is taking off at the moment. Furthermore, it can be argued that four seasons of Silicon Valley mean that T.J. Miller's career will have received as much of a boost from the role of Erlich Bachman as it can expect under reasonable circumstances. Combined with the fact that T.J. Miller and HBO are parting ways in a positive manner, it is possible to say that this is the right move so that he can put more of his limited time and attention into other roles that will serve to bring his career to even greater heights.