Sebastian Roché creates a memorable presence every time he appears on any screen. Sebastian brings to every character a suave affability, biting wit, and instantly apparent intelligence that steals every scene. As Balthazar on Supernatural, Roché portrays an angel who has not quite 'fallen' as much as has gone on an Earth bound freedom-bender, faking his own death to escape the anarchy that has gripped Heaven. Initially Balthazar appeared as an antagonist, selling the weapons of heaven in exchange for human souls. In his first encounter with Dean and Sam, Balthazar showed obvious contempt for human kind, but as the season has rolled on he has softened towards the brothers, even protecting them at one point, and more importantly has taken concern with the looming war in Heaven. Sam and Dean felt both shocked and betrayed to find out that Castiel was working with a demon in an attempt to turn back the Archangel Raphael's coup attempt, but one question looming in the face of tonight's two hour Supernatural season 6 finale is whether or not Bathazar, who has also been working with Castiel, knows of his celestial brother's transgression, and if not how he will react when he finds out. Castiel's most trusted lieutenant didn't hesitate to try to off him once she found out. The Angels, after all, have seen what happens when an Angel falls to the dark side – the origin of Lucifer himself tells that tale. As Castiel, with the Demon Crowley's help, moves for what seems like a certain victory, one laced with questionable judgment and the potential for demonic betrayal, could Balthazar take up arms against his brother? How will the brothers Winchester enter in to the conflict?
TVOvermind had the opportunity to discuss the finale and the character of Balthazar with Sebastian Roché.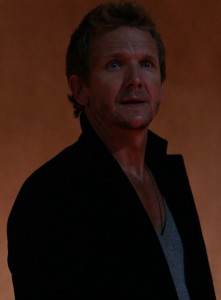 What can you tell me about Balthazar's interactions in the finale?
That's highly secret. It's going to be very interesting, actually. There's a struggle of conscience that is going to happen, and I have to admit that the cliffhanger for this season is going to be pretty monumental. It's going to lead to something very interesting. That's all I can say, I need to be vague.
Balthazar started out with a lot of contempt for mankind, but he seems to have softened a bit as the season has progressed. Would you agree with that?
I would agree with that, actually. He has a very strong allegiance to Castiel, that sort of eternal allegiance that angels have – when they're not fighting, of course – but, yeah he also has a great sense of duty, and justice, and the fact that there is a right and wrong. I think he is softening, and I think that's where the writers have brought the character to — so, yeah, I'd have to agree with that.
What was it like doing the Supernatural convention and immersing with the fans?

I only went to one convention in Rome, and it was pretty amazing, the 'Jus In Bello'convention, and it is just extremely well organized. You're in Rome and there are fans from 45 different countries, which was pretty amazing. It was overwhelming, you feel like you're a sort of a rock idol. Nearly everyone was there; Jared, Jensen, Misha, Mark Sheppard, Richard Speight. It was great to meet some of the actors who have recurred even though we've never worked together. The fans were just unbelievable, I had no idea how devoted fans could be. I'm looking forward to doing more conventions, it was fun.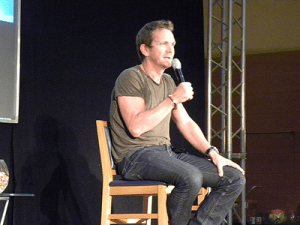 Balthazar has picked up a lot of fans, would you be up for joining as a more recurring character if asked?
You bet I would. The character of Balthazar, I just truly love playing that character. It's as if he fits me like a glove. Many aspects of his character, of course not to the extreme that he goes to, are very similar to mine. They [the writers] really figured it out as soon I did that first episode, they didn't know me but then it felt like they were writing for me, with my sense of humor. Yeah, I've had so much fun on set I'd love to go on for years, and years, and years. That would be really wonderful.
You've done a lot of work outside of the genres, of course, but you really seem to be a hit in SciFi, Fantasy, and Horror. Are you attracted to roles in the genre, or is the genre attracted to you?
I love the genre, but it also seems the genre is attracted to me. It seems to have happened that way. Even way back when I did Roar with Heath Ledger, and Odyssey 5 — yeah it seems the genre is attracted to me. I've been lucky enough to work in that genre, there's a real following, and lately between Fringe and Supernatural it's gotten to a great level. Working on Supernatural has really been a real pleasure, I just love this character. He's so multi-dimensional, and you can go to so many places with him in humor, and darkness, emotion. Yeah, it's wonderful.
One more attempt at finale hints…
I can't really give you any hints. All I can say is there is a big struggle for Balthazar in whether to go with one or the other. I can't really divulge any more information, I have to leave you in suspense. It's a pretty extraordinary finale, I have to admit.
The two-hour Supernatural Season 6 finale airs tonight on TheCW at 8pm EST. For more on the finale we have a trailer, an episode preview, a sneak peek, a second sneak peek and promo photos (here, here and here).