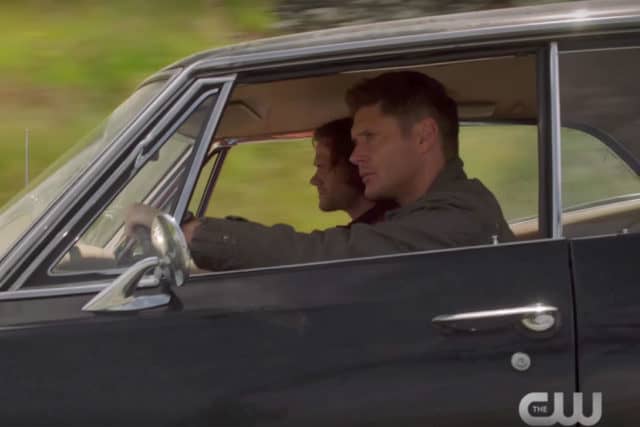 A lot happened in the finale of Season 12 of Supernatural. For example, both Castiel and Crowley were killed in the course of fighting Lucifer. Furthermore, while Lucifer was trapped in an alternate timeline through the finishing touch of Mary Winchester, he managed to pull her through with him. Finally, Lucifer's son was born, which was followed by him reaching full maturation in an instant. Based on this, it seems safe to say that Season 12 of Supernatural did a great deal to set up Season 13 of the same TV show.
What Have We Learned about Season 13 of Supernatural from the Trailer?
Recently, a trailer was released for Season 13 of Supernatural, which has provided interested individuals with a fair amount of information about what they can expect but no more than what is needed to entice. For example, there seems to be someone new in charge of Hell, who won't have the same relationship with the Winchester brothers as his predecessor. Furthermore, there is some footage suggesting that God could be making a reappearance, seeing as how Dead is shown praying to him. Castiel did not make an appearance in the trailer, but since the character has been featured on other promotional material, interested individuals can expect him to make a return in one form or another.
With that said, most people will be focused on Lucifer's son, who seems like the natural choice for the long-running TV show's next big bad. After all, he is supposed to possess outstanding power even for the nephilim by virtue of his father, which is rather remarkable considering that nephilim have already been established by some of the scarier figures in the Supernatural setting. Furthermore, media has a long tradition of depicting the son of the Adversary as being an evil figure in his own right, even though that seems rather iffy when examined through the lens of real world morality. Unfortunately, while Lucifer's son did show up in the trailer sporting his powers, not much was revealed about his role in Season 13.
What Can We Expect from Season 13 of Supernatural?
There is still too much that remains unknown about Season 13 of Supernatural at this point in time. However, some things seem clear even now. For example, it seems probable that there will be a resolution to the question of whether Lucifer's son will follow in his father's footsteps or will choose a better path, as his mother was expecting throughout Season 12. Furthermore, it seems probable that the Winchester brothers will be dealing with the aftermath of the fight against Lucifer, though it remains to be seen whether all of the loose ends will be tied up in this season or in future seasons. Finally, Supernatural being Supernatural, there can be no doubt that interested individuals can expect more entertaining drama between the Winchester brothers as well as between them and their acquaintances.
Regardless, those who are interested in Supernatural should make sure to continue paying attention as more news comes out in the days ahead. After all, Season 13 will be starting up on October 13, meaning that its marketing is starting up as well.
https://www.youtube.com/watch?v=jXj6c7bmxII