Supernatural kicks off its twelfth season tonight at 9 p.m. on The CW, and it still amazes me that this little horror show about two brothers has been on the air for 11 years and continues to deliver quality episodes, week in and week out. Throughout its past 11 seasons, Supernatural has evolved, putting more emphasis on its mythology and the core relationship between Sam and Dean than it does on exploring urban legends or setting up big scares. However, back in the show's earlier years, it was easily one the scariest shows on television, and certain episodes could unsettle even the most die-hard horror fans. In honor of Supernatural's Season 12 premiere and with Halloween just around the corner, I wanted to count down the top 10 scariest episodes of the series to date. These are the 10 episodes that have creeped me out the most during Supernatural's run, and if you're feeling particularly spooky or are in the mood for a good scare this October, any of these installments of the show should make for a good, fun hour of Halloween entertainment.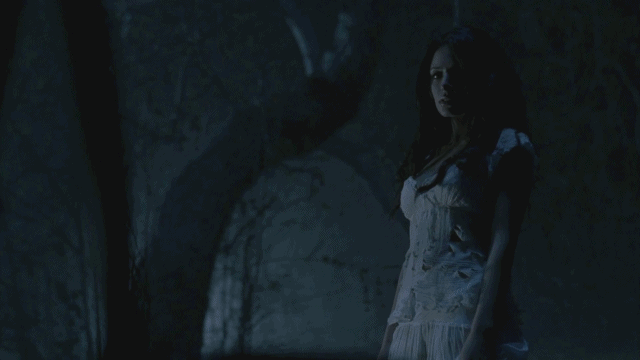 "Pilot" (Season 1, Episode 1)
No list of the scariest Supernatural episodes would be complete without the godfather of them all, the series' pilot. Supernatural's pilot doesn't just do a terrific job of introducing us to Sam, or of establishing the blueprint that most of the show's future episodes would follow; it also delivers one of the series' most eerie and chilling villains, the Woman in White, who seduces and then viciously murders unfaithful men as a form of revenge against her own cheating husband. Plus, the disturbing and upsetting way that "Pilot" ends remains one of Supernatural's most iconic moments.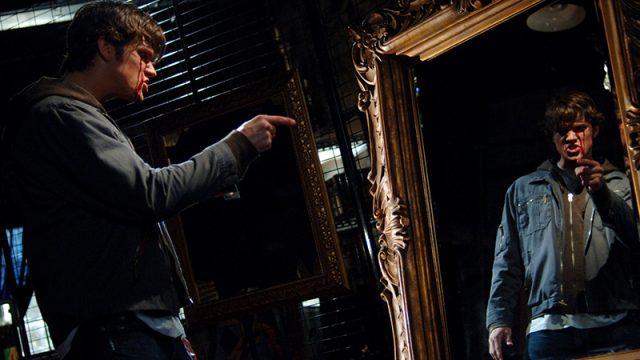 "Bloody Mary" (Season 1, Episode 5)
A frightening experience that I had when I was younger cemented the urban legend of Bloody Mary as one of the scariest stories I had ever heard, so when Supernatural decided to do its own take on the Bloody Mary legend early on in Season 1, I was both excited and a little anxious. What makes "Bloody Mary" such a scary episode of Supernatural is the universal nature of the fear; pretty much everyone out there has heard of Bloody Mary or tried to "summon" her with their friends, so this was a villain that hardly needed any explanation or backstory–she was terrifying from the start, especially with the way that she murders her victims. And don't even get me started on that final battle between her, Sam, and Dean, in which she climbs out of the mirror; that scene still gives me chills to this day.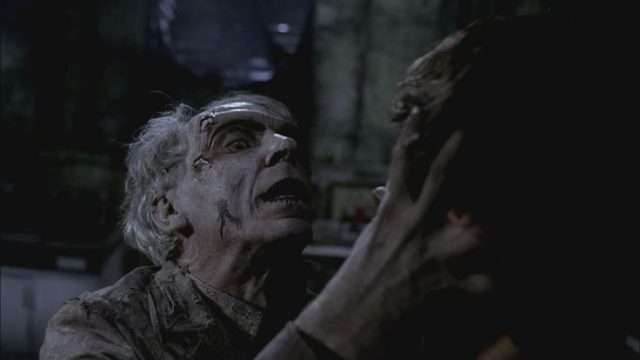 "Asylum" (Season 1, Episode 10)
Maybe it's because I just watched the horror movie Session 9 (which takes place in an asylum) with my best friend the other night, but the "Asylum" episode of Supernatural has always unnerved me. It's not what the ghosts or creatures look like in this episode that is so creepy, but it's how easily Dr. Ellicott is able to scramble a person's mind, transforming him or her into someone just as crazy as he is. In "Asylum," the scariest thing isn't just losing your life; it's losing your mind, and, potentially, your soul.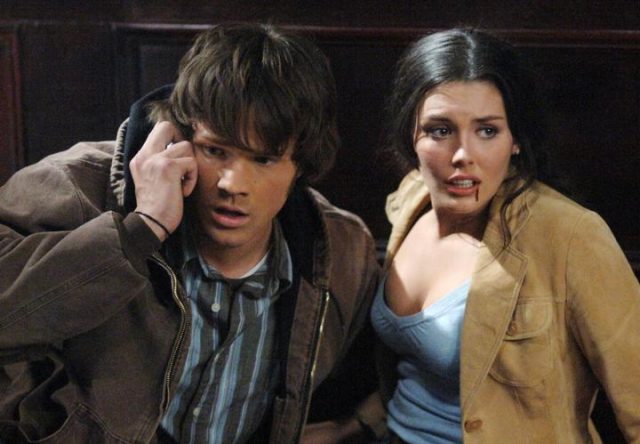 "Provenance" (Season 1, Episode 19)
Few things are scarier than creepy kids, and "Provenance" features one of the creepiest ones I've ever seen on television. This episode might not be a popular choice among fans for being one of Supernatural's scariest installments, but Melanie Merchant's horrifying laugh and the brutal way that she slits her victims' throats frightened me back when I first saw the episode in 2006 and still does to this day. Plus, on a less scary note, "Provenance" provides Sam with a great episodic love interest in Taylor Cole's Sarah Blake. Seriously, the chemistry between the two of them is fantastic.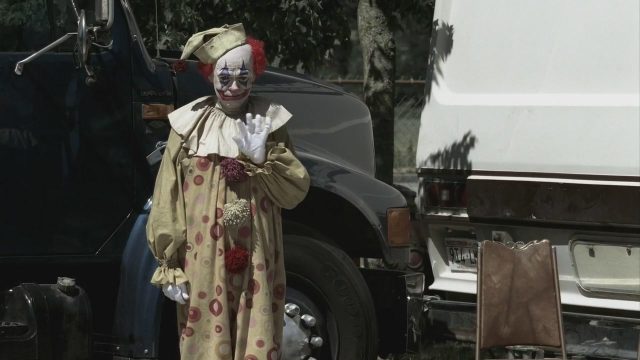 "Everybody Loves a Clown" (Season 2, Episode 2)
Even before there was an epidemic of creepy clowns scaring children and adults alike all across the world, I was never a fan of the face-painted, red nose-wearing entertainers. In fact, just like Sam, they petrified me, and they still do to this day. That's why "Everybody Loves a Clown" is such a scary episode of Supernatural for me. There are very few things on this show that are creepier than watching the rakshasa, which is completely transformed into a clown, stand outside people's houses, waiting for the children to let it inside so that it can kill and eat their parents. Just thinking about it now creeps me out.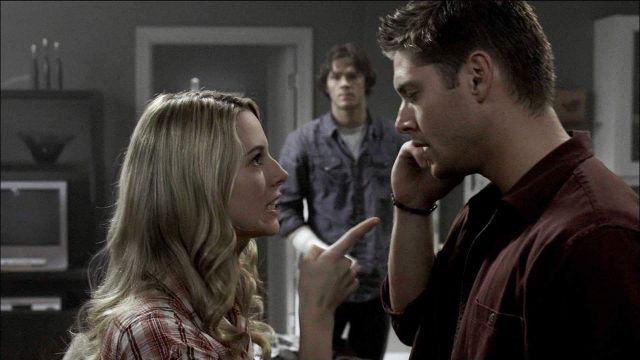 "No Exit" (Season 2, Episode 6)
What's scarier than a serial killer? How about the ghost of a serial killer. Sam and Dean follow Jo to Philadelphia (my hometown!) to learn more about the disappearances of several young, blonde women from their apartments. The three of them discover that it's the spirit of America's first serial killer, Dr. H.H. Holmes, who is kidnapping these women and keeping them prisoner in the sewer system below. Being America's first serial killer is automatically pretty scary, but what makes Holmes even creepier is his dirty, crazed look and the eerie sound of his voice. Everything about him is simply sinister, and he makes for a formidable antagonist for Sam, Dean, and Jo, as it takes teamwork between all three of them to finally take Holmes down.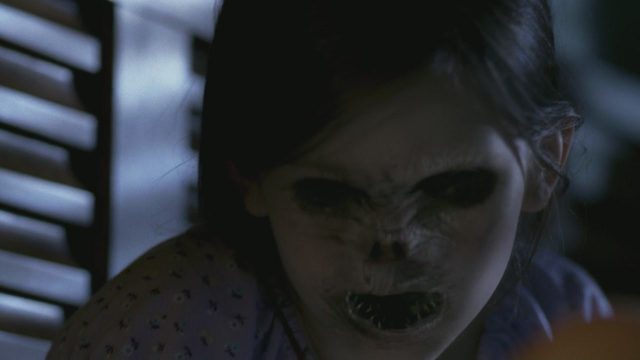 "The Kids Are Alright" (Season 3, Episode 2)
Remember when I brought up creepy kids when talking about "Provenance"? Well, there are a lot more creepy kids in the Season 3's "The Kids Are Alright," and they make for quite the hair-raising episode. Of course, the creatures in this episode aren't actual kids; they're changelings, slowly sucking the lives from their families, and their dead eyes and robotic voices give me the chills anytime I watch this episode. Something that's not so scary about "The Kids Are Alright," though, is that this installment serves as our first introduction to Lisa and Ben, two characters that longtime Supernatural fans will know are very important to Dean.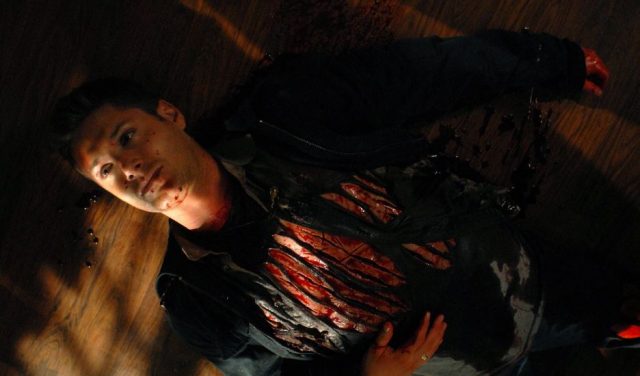 "No Rest for the Wicked" (Season 3, Episode 16)
Supernatural's Season 3 finale is one of the show's darkest and most emotional episodes, but it also features more than a few unsettling moments. Most of those come from Lilith, who possesses the body of a young girl. Not only does Lilith terrorize the girl's family into becoming her servants but she also casually murders members of the family with the flick of her wrist, and it's all because of the performance of the young actress who portrays the powerful demon that it's both darkly comedic and completely horrifying. Plus, "No Rest for the Wicked" delivers on the promise of Dean's death in brutal fashion, as we're forced to watch him get ripped apart by hellhounds, and while Sam holding his dead brother and saying goodbye is deeply moving, Dean's actual death scene, along with the beginning of his torturous time in Hell, is a pretty disturbing way to close out the show's third season.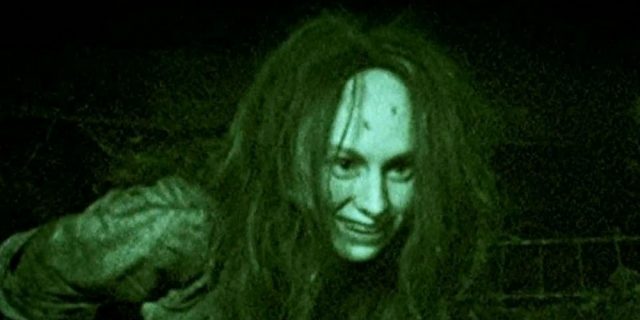 "Family Remains" (Season 4, Episode 11)
Sometimes on Supernatural, humans are just as scary as the ghost, demons, and monsters that Sam and Dean face off against. That's certainly the case here in the Season 4 episode, "Family Remains," which features real-live people instead of supernatural being as its villains. The hour centers on the Carter family, who move into a new house, not knowing about the terrors that live inside its walls. The real horror from this episode comes from the backstory of its villains, so if you haven't see "Family Remains" or haven't watched it in a while, I won't reveal anymore here. Just go watch it. It might not be one of Supernatural's best episodes, but it's certainly a uniquely terrifying one.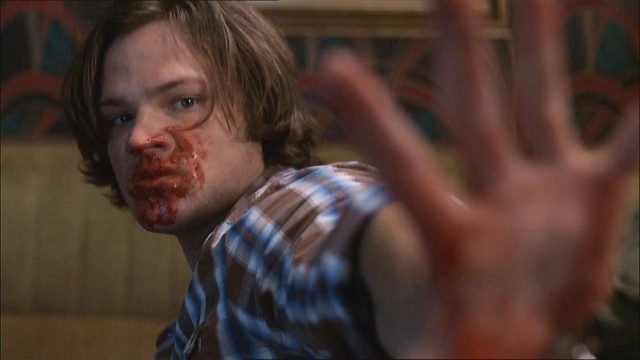 "My Bloody Valentine" (Season 5, Episode 14)
Gory doesn't always equal scary, but the opening scene to "My Bloody Valentine," which features a couple eating each other to death, is so disturbing that it bypasses typical gore and becomes something much more chilling. And as we and the Winchesters find out, it's all because of Famine, one of the Four Horsemen of the Apocalypse, who brings out the things that people are really starving for. Unfortunately for Sam, what he starves for is demon blood, which leads to another troubling sequence from this episode, as Sam loses control and begins drinking from the demons he kills, leading Dean to force his brother to go into detox again inside of Bobby's panic room. Perhaps "scary" is the wrong word for "My Bloody Valentine," but it's definitely an upsetting and, in many ways, unsettling episode of Supernatural. It's also one of Season 5's best hours.
Supernatural returns for Season 12 tonight at 9 p.m. on The CW. Which episodes of the show do you think are the scariest? Comment below and let us know your personal list.
[Photos via Warner Bros. Television & The CW]