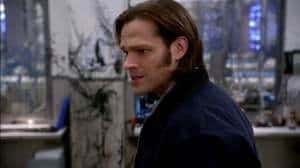 I've just begin to explore the "Dean in Purgatory" angle in the eighth season of Supernatural (here and here), but now I want to turn my attention to the other important player in this whole wacky scenario: Sam Winchester.
Dean being down in Purgatory is clearly a bad situation for the elder Winchester, but that doesn't mean Sam doesn't have a big role to play in this potential storyline. So here's my wishlist for what might happen with Sam while Dean is down in Purgatory fighting monsters. Of course, I keep assuming that they will be showing Dean in Purgatory and Sam back on Earth instead of using a time jump. It's such an interesting potential storyline I really hope it happens!
No Repeat of Season 4. Let me be clear, I thought Sam's demon blood storyline was very interesting, dark and well acted by Jared Padalecki, but that's not how I want to see him handle the situation this time. Technically, there's no real person to blame for what happened to Dean (ok…maybe God, for failing to put this important information on the tablet), so there's no reason for Sam to strive for revenge. Instead, I want to see him focused on finding his brother without resorting to drinking demon blood in order to "bolster his powers". Although, to be fair, that's not a solution he's turned to for some time, so I think it's unlikely to happen. Like I said in the first article I linked to above, this is a very different situation than when Dean was in Hell and I think Sam has come so far from the man he was in season 4 that he won't be making the same mistake again.
Focus vs. Crazy Single-Mindedness Determination. "Mystery Spot" is one of my favorite episodes of Supernatural, and just so happened to be written by new showrunner Jeremy Carver. Remember when Dean "died" for the final time in that episode and Sam set out to bring him back? He was like a robot, focused only on his goal. This is also sort of like Sam in season 4, although it's also slightly different. I don't necessarily want to see "Mystery Spot" Sam again, if only because I feel so bad for him when he shuts off his emotions like that. It's not a good place for Sam to go, especially when Dean isn't around to help ground him.
Sam Saves Dean. This is non-negotiable. I don't need the brothers to be at each other's side 24/7, but Sam being the person to help Dean (and Castiel, if he's still down there) out of Purgatory is crucial. Not only will it help alleviate any remaining guilt Sam may still carry for not being the one to save Dean from Hell, but it really will help bolster the brothers' relationship. Given the problems they've encountered over the years, this will be a very good thing.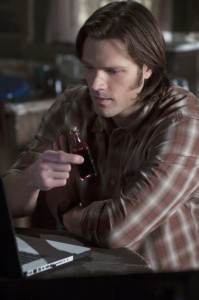 No Dealing with the Leviathans…At Least Until Dean Returns. I think I need a bit of a break from the Leviathans. As we discussed in our round-table review of Supernatural season 7, we loved Dick, but the Leviathans didn't always work for us as villains, if only because they failed to have a very strong connection to the Winchesters (we explain why Bobby's death wasn't enough). I know that Crowley warned that the Leviathans were still a threat, but I'd like to see them sit on the side-lines while Sam tries to figure out where Dean is, and how to save him. If the show introduces a new big bad for next season (and I hope it does), it's my hope that the Leviathans will be a smaller sub-plot until they're defeated.
Get Help From Humans, Not Demons. Don't get me wrong, I absolutely adore Crowley, Meg and some other recurring demons on the show who have helped the Winchesters from time to time. But I think this is a time for Sam to rely on good old-fashioned human ingenuity. We all know there's a way to open a door to Purgatory. As someone helpfully reminded me in the comments, H.P. Lovecraft did it. Yes, it's very dangerous and could let out some nasty monsters (see: Castiel in season 6), but it's possible. Some fans have bemoaned the Winchesters' lack of ingenuity over the years. I don't necessarily think that's true. I thought Dean's defeat of the Shojo in "Party on, Garth" and his defeat of Eve in "Mommie Dearest" were very clever. But I'll admit that the brothers could use some prodding to get back to the way they used to solve cases: heavy research, trial-and-error, and a little help from some allies who weren't always Bobby. Sam not involving demons in saving his brother is not only smart (since working with them always comes with a price), but gives him the opportunity to put his big brain to good use. It also gives us the opportunity to see him interact with some fun recurring guest stars, like Sheriff Jody Mills. I loved watching the two of them work together to locate Dean in "Time After Time".
On the flip-side, read my wishlist for Dean for season 8 and our wishlist for Castiel and a discussion on why he and Sam are more similar than you might think.
And, you know, if he just happens to do some shirtless chin-ups from time-to-time in order to keep himself in shape, that probably wouldn't hurt either. He might need to fight off some monsters while he saves Dean, after all. Better to be prepared!
We'll be covering Supernatural throughout the summer as new information about season 8 comes in, so make sure to browse and bookmark our Supernatural page.