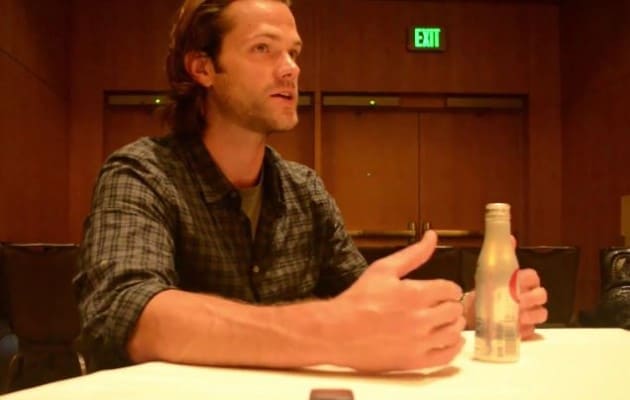 Season 10 of Supernatural left the Winchesters, Castiel, and Crowley all in very dangerous positions, major cliffhangers that could change the show forever. However, from what series star Jared Padalecki had to say when we interviewed him at Comic-Con last week, it sounds like Supernatural's upcoming season won't be headed so much into new territory but back to the early days of the show, when it was Sam and Dean united against a common threat, without any of the lying or backstabbing that has been a part of the most recent seasons. And going back to the roots and, really, the heart of the show is definitely something that Padalecki is looking forward to, as the series can return to focusing on the brothers and the dynamic between the two of them rather than any type of mystery or mythology that will get in the way of their bond.
Still, though, just because Supernatural's eleventh season may feel like the show's earlier episodes, that doesn't mean that they're won't be anything new. As executive producer and showrunner Jeremy Carver teased in our interview with him (which will be posted soon), there will be an hour in Season 11 (Episode 4, to be exact) that will different than anything Supernatural has ever done before, and Padalecki can't wait to start filming it.
To find out more about the very different fourth episode of Season 11 and to learn more details about the upcoming season in general, check out our interview with Jared Padalecki below, and make sure to check back here at TVOvermind for more interviews with Supernatural stars Jensen Ackles, Misha Collins, and Mark Sheppard, along with the show's producers. (Side note: there's two great, small bonus moments in this video, one involving Jensen and Jared and one where Jared points out that I'm wearing an "Always Keep Fighting" Shirt. Be sure to keep a look out for both!)
Supernatural Season 11 premieres on Wednesday, Oct. 7, at 9 p.m. on The CW.
[Photo via YouTube]