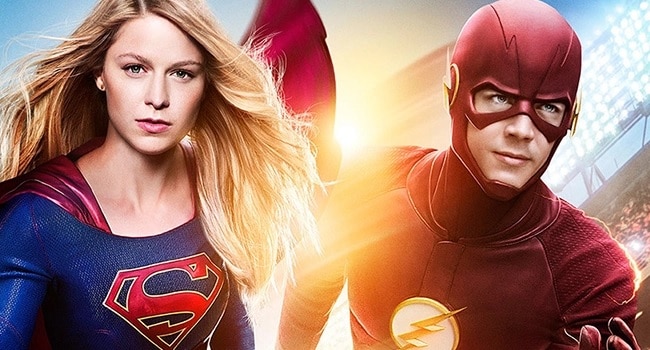 While we know that there is going to be a huge 4-show crossover this fall between The Flash, Supergirl, Arrow and Legends of Tomorrow, that isn't the only big crossover that is happening this season on these shows. During the Superhero Hour at The CW's Television Critics Association Summer Press Tour, producer Greg Berlanti revealed that there is going to be a musical crossover between the Scarlet Speedster and the Girl of Steel in the second half of their respective seasons in 2017.
Berlanti teased during the panel to TV Insider, one of the outlets that was there, that there is a chance we may also get an original song per episode as well as discussing in depth
"Yes, there will be a musical crossover. There's going to be a musical pair of episodes in the back half of the year with Supergirl and The Flash. We're trying to write at least one original song per episode. My sense is we'll be very careful about how it is they kind of break into song. There'll probably be an element of being in some character or characters' head at the time just so we're sort of being delicate in terms of how we navigate those waters but it's many episodes away."
Berlanti pointed out that it will most likely be episodes 13 or 14 of both The Flash and Supergirl that the musical crossover will be taking place during. Berlanti also said the following about the musical crossover as the writers haven't finished writing it out yet.
"We haven't planned it all out yet. I'm sure the studio's going to be like, 'How are we going to pay for it?' but that would be my hope. Victor [Garber] was pitching me some songs the other night at dinner."
The Flash Season 3 is set to begin on Tuesday, October 4 while Supergirl Season 2 will kick off on Monday, October 10, both at 8/7c respectively on The CW.
[Image via CBS/Warner Bros. TV]