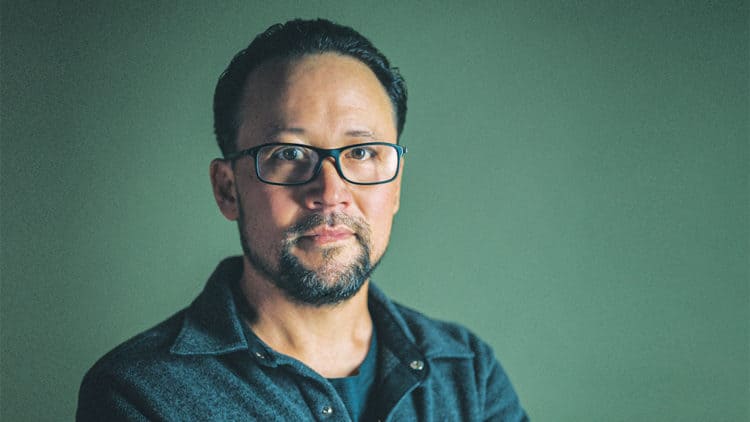 Production on Season 4 of Stranger Things has come to a halt due to the current pandemic, so we wanted to revisit Season 3 of the hit Netflix show. One of the many aspects that makes the show stand out, are the show's incredible stunts. The man responsible for cars and people flying through the sky, among other things, is Emmy winning Stunt Coordinator Hiro Koda. Not only is he the show's stunt coordinator, but he also served as 2nd Unit Director on a lot of the episodes last season. We conducted a written Q&A with Hiro and discussed everything Season 3.
In a previous interview you talked about the intricacy of the T-bone at Starcourt Mall in the finale, when both cars to land facing an exact direction. How long does a scene like this take to plan? How can you determine where precisely the cars will land?
To plan this sequence exactly, took several meetings with the Duffer brothers, the Director of Photography, and other departments. We had to go into it with a plan of what the shots were going to be and know precisely where the cars were going to land. Once we dialed in the details for the stunt, including the speed at which the cars would collide, we then determined the best place to put our cameras. We ran several speed tests without hitting vehicles to determine that precise moment of impact. Once speed and timing were set, we could figure out the proximity of where the cars should land if everything went as planned. My stunt team executed this sequence perfectly and all 5 cameras captured the action. It was an incredible night on set.
There is a lot of visual effects and CGI used in Stranger Things. When you are shooting the scenes with the effects, how do you visualize what the end product is going to look like? Are there story boards made?
It's all in the prep and meetings I have with each Director. We discuss their vision and how I can best help them achieve that. I give them my ideas of how I will design and execute the action. Some of the scenes are massive so storyboards are always helpful and are readily available. I always shoot a stunt pre-vizualization with my stunt doubles. It helps the director and other departments to have a visual of what we are doing. That way when we get to set everyone is on the same page and there are no surprises.
You were the Second Unit Director on 7 episodes of Stranger Things last season. When you have that title are you still stunt coordinating during this work too? Or are you shooting things that don't have stunts in them, so you can focus on directing?
When I am directing second unit I have a stunt coordinator there so that I can focus on the directing. What helps is that I've designed the action that I'm shooting, so I know exactly what my shots need to be. For the most part I shoot all of the action on second unit, but sometimes there are establishing shots or simple drive byes to tie into the INT driving dialogue with cast. It was such an honor to Second Unit Direct for the Duffer Brothers, Shawn Levy and Uta Briesewitz for Season 3. Getting to direct David Harbour and Andrey Ivchenko in the finale was an incredible experience!
On the episodes that you were Second Unit Director, what was your interaction like with the main directors? Whether it be Shawn Levy, Uta Briesewitz or The Duffer Brothers.
It was important to me to keep the Directors' vision on point with what I was shooting. There are a lot of conversations between us on the specific shots needed to complete a sequence and also the look or feel they may be going for in those scenes.
You were the main director on five episodes of the Nickelodeon series Supah Ninjas. Is directing something you are looking to do more of? Would you be interested in being the main director on an episode of Stranger Things?
Yes! I have been directing more and that's really where my passion is. I would love to direct an episode of Stranger Things if the opportunity arose.
What stunt are you most proud of in Season 3 of Stranger Things?
The finale stands out as the sequence that I am most proud of. David Harbour and Andrey Ivchenko were so professional and worked really hard on this sequence. I am very proud of my stunt doubles and cast in what we achieved with the finale!
You didn't work on the first 2 seasons of Stranger Things, was it difficult coming onto a show like Stranger Things in its 3rd season?
It can always be difficult coming onto a new show that has already been established. The cast and crew that have been there from the beginning form a family and it can be hard coming in as the "NEW GUY". Everyone on Stranger Things was very welcoming and made me feel right at home.
What were you surprised about most when you first began working on Stranger Things?
Being a fan myself of the show, I knew there was an average amount of action but, I had no idea they would take it to another level with Season 3! They really bumped up the action and my team and I worked really hard to bring all of those action sequences to life. Also, surprising, is the passion of the cast and crew who work day in and day out to bring the best show to all of you Die Hard Fans!!!