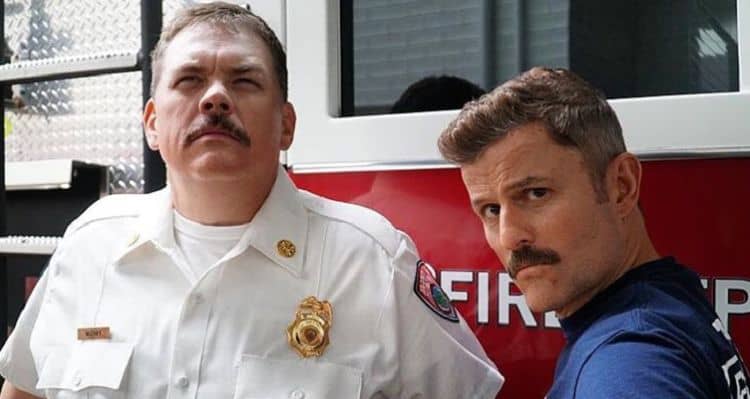 In the acting world, it only takes one role to change the trajectory of a person's entire career. Steve Lemme is proof of this. He rose to fame in 2001 for his role in the film Super Troopers (which he also wrote). In the nearly 20 years since its release, the movie has become a cult classic and it has built a very solid fan base. Since then, two sequels have been released which have also starred Lemme. He is also well-known for the TV series, Tacoma BD which made its debut in 2019. Steve's sense of humor, acting skills, and hard work have become the key ingredients for his long lasting career. Keep reading for 10 things you didn't know about Steve Lemme.
1. He Had Polio
Polio is an illness that most people think doesn't exist anymore. Although it was widely eradicated with the introduction of a vaccine, there are still some cases today. Steve Lemme actually contracted disease when he was a child after getting the polio vaccine which resulted in him losing half of his calf muscle.
2. He Joined A Fraternity
Steve Lemme may not seem like your typical frat guy, but that's exactly what he was. Steve loves to have a good time and was definitely the partying type during his college days. While he was in school, he joined a fraternity called Beta Theta Pi which was founded in Ohio.
3. He's A Rolling Stones Fan
Steve is a big music fan. He grew up listening to the Rolling Stones and says they are his favorite band of all-time. There are lots of other people who feel this way about the legendary rock group. Over the course of the band's more than 50 year run, they havee given us like "Gimme Shelter" and "(I Can't Get No) Satisfaction".
4. He's A Director
His work in front of the camera is what many fans know him for, but Steve is talented behind the camera as well. Steve has directed four episodes of Tacoma FD. He is also a writer for the show and has produced several episodes. He will likely do a little more directing over the next few years.
5. He's Married
Steve likes to keep his personal life pretty low key, but we do know that he is happily married and has been for the last 10 years. His wife, Tiffany Chadderton also likes to keep a low profile, but according to her Facebook page she is originally from Miami. The couple has two children.
6. He Attended Colgate University
Steve attended Colgate University for almost four years before deciding to drop out. While me may not have gotten his degree, what he ultimately got turned out to be much more valuable. During his time at Colgate, he met the rest of the Broken Lizard comedy troupe.
7. He Has Argentinian Roots
Steve was born and raised in the United States, however, his father is originally from Argentina. Steve's father, who is a chemical engineer, immigrated to America when he was 30 years old. He didn't speak English at the time, but he enrolled in Polytechnic Institute where he managed to learn English and earn an American engineering degree. Steve's middle name is Carlos as a nod to his Argentinian heritage.
8. He's A Yankees Fan
As a native New Yorker, it's only right that Steve represent for his city whenever he can. What better way to do this than by being a Yankees fan? Steve loves to watch the Yankee play and has remained dedicated to the team even though it's been over a decade since they've won the World Series.
9. He's Active On Social Media
For some celebrities, being active on social media is just another job and they don't always feel like having to keep up. However, Steve Lemme is a very active social media user and he seems to enjoy it. He has accounts on both Twitter and Instagram. He has almost 45,000 followers on Twitter and nearly 40,000 on Instagram.
10. He Was A Professional Break Dancer
Steve Lemme may love a good joke, but if there's one thing he takes seriously, it's dancing. Although it may be hard to imagine, Lemme is actually a very talented break dancer. His bio on the Broken Lizard website states: "In high school I became a professional break dancer, making my small screen debut in a tv commercial for a Colombian clothing company that aired only in Colombia. After that, I was politely asked to leave my high school in NYC and went out to a boarding school in Colorado for two years."