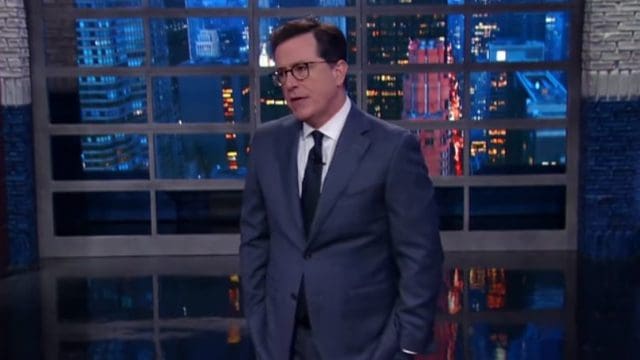 Here's the thing about the Trump administration that makes me believe that Donald Trump will never get removed from office. I feel like Donald Trump is one of those "at the bottom of the pile" cases in the court system. Think about it. There's so much crap going on that each case or lawsuit or investigation piles up one after the other and by the time everything is tended to it will have already been 4 years and a new election will be taking place. It's like the IRS files at the bottom of the barrel that take 7 years to get to.
I mean the James Comey firing was literally a few days ago and now we're already off of that? Trump recently admitted to revealing classified information to a high ranking Russian official. Honestly where do we go from here? Late show hosts are doing their best to keep it light and make fun of all of this but at some point I hope we can expect a day of complete seriousness from these guys.
But until then, Stephen Colbert gave his take on the whole classified thing in his monologue and it was pretty funny.