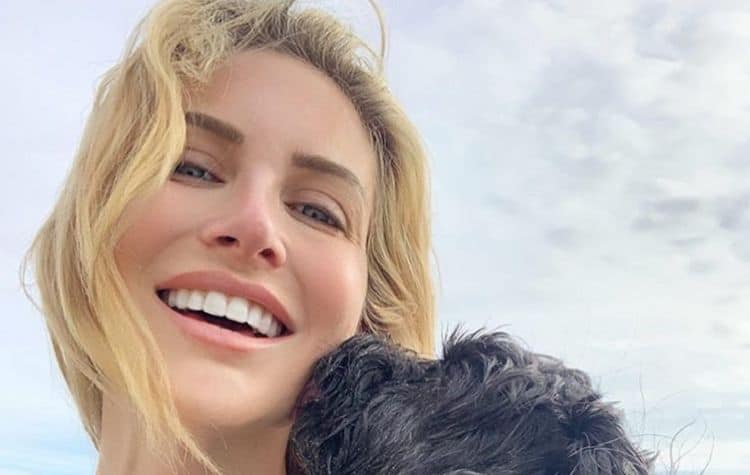 Stephanie Pratt first came to our attention in the reality TV series The Hills. After appearing in a supporting role for several seasons, season 6 saw her join the likes of Audrina Patridge, Lo Bosworth and Kristin Cavallari as a primary cast member. Since the show ended in 2010, Pratt has been keeping the media spotlight firmly on her with appearances in every reality TV show worth it's salt, from Made in Chelsea to Reality Bites, from Celebrity Big Brother to Celebs Go Dating. Her most recent outing has been on The Hills: New Beginnings, a sequel to The Hills that catches up with the original cast members almost a decade on from the show's last airing. While the series has already been renewed for a second season, we're unlikely to see Stephanie in it… find out why (and more) with the 10 quick-fire facts.
1. Her accent has raised eyebrows
When the trailer to The Hills: New Beginnings was released, fans couldn't help but ask why Pratt, a native Californian, was suddenly speaking in a distinctly un-American accent. The reality TV star used an interview with Entertainment Tonight as an opportunity to help clear up the confusion, explaining her accent (which she refers to as "the lady") comes from the time she spent in the UK. "I've been here for seven months, but I was asking someone when I first landed, 'Is it bad?' and they said 'It's so bad. You sound crazy,'" Pratt explained. "I was like, 'Dude, I've been there for six years!"
2. Living in the UK has changed her
It's not just Pratt's accent that changed during her time away from the US. Although she made appearances on several reality TV shows during her time in the UK (Celebrity Big Brother and Made in Chelsea among them), Pratt was nervous her return to US TV would showcase her "British" side in a way that viewers might not take too kindly to. "I haven't left reality TV in 11 years, so on the show I'm in on Monday, I can't help but be unfiltered — that's who I am," Pratt told ET. "But I've been accepted over there because they're a very no BS, up-front, sarcastic group of peeps." "During this press tour, Brody and Brandon], every time I said a joke, they started laughing and go, 'Stephanie! You can't say this!'" she continued. "So, evidently, I'm illegal in America, I'm thinking."
3. She's best friends with Kathy Hilton
Pratt and Kathy Hilton have been close ever since they first met at a birthday party thrown for Kathy's daughter, Nicky Hilton, several years ago. "Kathy and I just became best friends," Pratt has shared. "She's the one who found me hair and makeup today at 4. I said I needed to go get silver shoes and didn't have time, so she was sending me all these [photos of] shoes of hers."
4. Justin Bobby is "her rock"
In the original series of The Hills, Pratt and Justin Bobby Brescia were never on bad terms, but neither were they exactly close. In the years in between, things seem to have changed, with their new-found friendship leading to gossip of a romance. Pratt has been keen to put the rumors to bed, and despite taking to Instagram to thank Justin for being her "rock the entire series", she's flatly denied the pair have ever been anything more than friends.
5. She has an up-and-down relationship with Spencer
Stephanie and her brother Spencer's relationship has more ups and downs than an average seesaw. In late 2018, the pair seemed on good terms, and had even promised their mom they wouldn't let the Hills revival "ruin our family again." The goodwill didn't last long, however, and by April 2018, they were once again estranged. "We are not on good terms," Stephanie shared on her podcast, Pratt Cast. "We are not on speaking terms. I do not consider them my family." According to Stephanie, Spencer's wife Heidi has been at the heart of all her troubles with her brother and is the main reason she has no intention of returning for a second season of the Hills. "If it weren't for Heidi, I would have an epic relationship with my brother. So would my parents," she told ET.
6. She's accused Heidi of ending her friendship with Lauren Conrad
Back in the original series of The Hills, Pratt's friendship with Lauren Conrad came to a bitter end after Spencer was accused of starting rumors that Lauren had a sex tape. 10 years later, Stephanie has become convinced the true culprit behind the rumors was in fact Spencer's wife Heidi. "WE ALL KNOW WHAT YOU DID 10 years ago. You awful human being- and to your BEST FRIEND? You are truly a hideous person. No wonder you don't have 1 friend (your nanny doesn't count- you pay her)," Pratt vented on Instagram.
7. She thinks her fellow cast members are crazy
Pratt's relationship with her brother and his wife may be the driving force behind her decision to quit The Hills, but her relationships with some of the other cast members probably haven't helped matters either. Taking to Instagram, Pratt vented her anger over "crazy" Adrina Patridge's involvement in the fake stories about her and Justin Bobby, as well as accusing her of driving a wedge between Pratt and the other female members of the cast. "I have ALWAYS been a good friend to you," she went on to say. "(You should watch the original Hills for a memory refresher) I am still utterly shocked & hurt you did this to me for camera time."
8. She's struggled with an eating disorder
Despite seeming to rock enough confidence to float a boat, Stephanie has suffered from extreme body insecurities in the past, and even spent a spell as a bulimic. Pratt has credited the pressure of keeping up with her naturally slender castmates as one of the driving reasons behind the eating disorder, but she's since managed to put the illness behind her and find a new level of inner confidence.
9. She posed naked for PETA
Pratt has always loved animals, and in 2010, she put her passion for animal rights on full display by posing naked for PETA's Be Nice to Bunnies iPhone application. Other animal-rights activists who've stripped off for the foundation include ex-Baywatch star Pamela Anderson and rapper Waka Flocka Flame.
10. She's had legal issues
These days, she may spend her time sipping on kale juice and practicing her downward-facing dog, but Pratt hasn't always been such a martyr to healthy living. Back in her younger days, the star was known for her party-loving ways, something that ended in trouble on more than one occasion. In 2006, Pratt was arrested and charged with 2nd-degree theft after stealing $1300 worth of clothing from the luxury department store, Neiman Marcus. Things got worse when she was discovered to have drugs in her possession. Three years later, trouble struck again when she was arrested for DUI and sentenced to three years' probation.Audrina Patridge
Tell us what's wrong with this post? How could we improve it? :)
Let us improve this post!