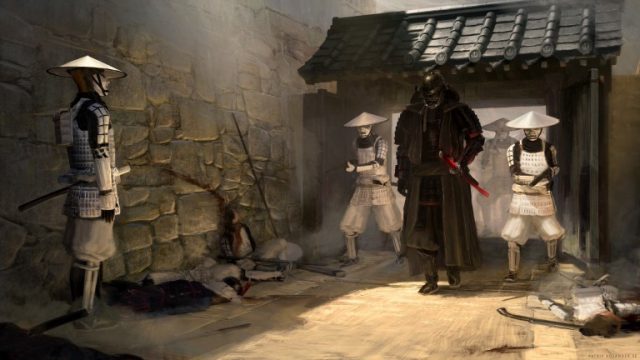 Looking for Star Wars related art, merchandise, or just about anything having to do with the franchise is like entering an endless abyss. It's almost like trying to go to every restaurant in New York City. You know they're out there but it'll easily take you a lifetime to try them all. So when I came across this artwork that was over 2 years old I wasn't surprised. Rather I was pretty happy that I came across it at all.
I, along with many of you, am a big fan of when movie, comic, or video game characters are turned into Samurai. At least I am when you get the quality of a picture like this from concept artist and illustrator Patrick Rosander. Patrick decided to do a rendition of Star Wars Samurai characters and it's absolutely awesome.
Here's what Patrick had to say about this piece: Did a redesign of Darth Vader and a storm trooper, placing them in Japan with like semi historically accurate equipment. The comp is a reference / homage to Darth Vader's reveal scene in the first movie.
You can check out his earlier deviations of the project below: