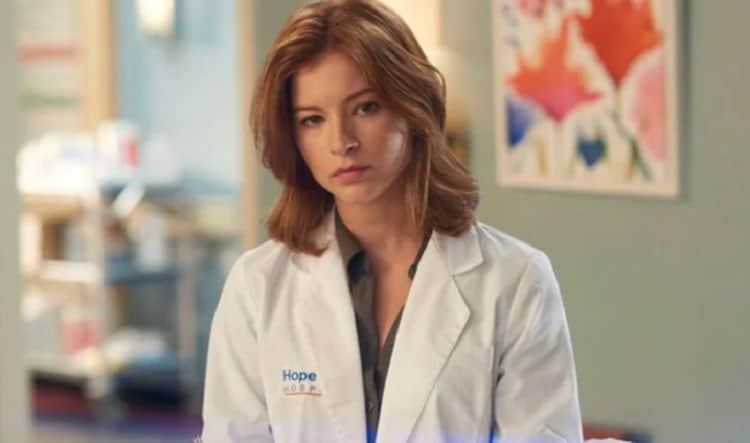 Stacey Farber may be in her early 30s, but she already has almost 20 years of professional acting experience. Stacey grew up in front of the camera thanks to her role as Ellie in the popular Canadian series, Degrassi: The Next Generation. Since leaving the show in 2008, Stacey has continued to land great opportunities. She is best-known for her starring roles in shows like Saving Hope and Diggstown and she has built a fan base that includes people from all over the world. Not only has Diggstown been renewed for a third season, but Stacey will also have a main role in the upcoming series, Superman and Lois. Keep reading for 10 things you didn't know about Stacey Farber.
1. She Auditioned For The Movie Juno
The 2007 film, Juno, proved to be a huge hit and Stacey Farber came pretty close to being the star. She was one of the last three people being considered for the leading role. The role ultimately went to fellow Canadian actress, Ellen Page. Three years later, Stacey stared in 18 to Life which was said to have an "almost a Juno-like quality."
2. She Studied Creative Writing
Unlike many other actors, Stacey had already had a very successful career in the entertainment industry by the time she graduated high school. When she got to college, she decided that she didn't want to study acting and chose to major in creative writing instead. After a year of college in Canada, she transferred to The New School in New York City where she earned her degree.
3. She Interned In The Magazine Industry
Acting isn't the only thing Stacey has done. During her time living in New York City, Stacey spent some time working in the magazine industry as an intern. She got the chance to work with some really big publications including Teen Vogue, Nylon Magazine, and Allure Magazine.
4. She The Outdoors Type
Even after years in the entertainment industry, Stacey has continued to be a very down to earth person. She enjoys the simple things in life and one of her favorite things to do is spend time outdoors. She appreciates the beauty of nature and likes to do things such as kayaking and hiking.
5. She Enjoys Reading
As someone who went to school to study creative writing, it makes sense that Stacey would also be the kind the of person who likes to read. She enjoys reading whenever she gets the chance and likes everything from novels to poetry. Sometimes she even shares photos of the books she's reading on Instagram.
6. She's Friends With Drake
When Stacey met Drake nearly 20 years ago, they were both young actors working on Degrassi. Although it's been well over a decade since they both left the show, they have kept in contact and remain good friends. In an Instagram post in 2018, Stacey shared a photo of the two of them and thanked Drake for letting her ride to the Degrassi reunion in his Maybach.
7. She Loves Food
The entertainment industry has always been known as a place where only certain body types are accepted. This has result in many entertainers going on strict diets and being forced to feel like they can't enjoy food. Stacey, however, has never been shy about the fact that she loves food.
8. She's A Proud Aunt
Stacey doesn't have any children, but that doesn't mean she isn't getting the chance to share her maternal wisdom. She is a very proud aunt. Her niece may be way too young at the moment to understand that her aunt is famous, but I think it's safe to say that Stacey's position as the cool aunt is solidified.
9. She Loves To Travel
Stacey is an adventurous person who loves seeing what the world has to offer. She has been fortunate to be in a position where she is able to travel far and frequently. She has been to lots of places over the years including Kenya and Japan. No matter where she goes though, Canada will always have a special place in her heart.
10. She Was Raised In A Jewish Family
Stacey was born into a Jewish family and raised in the faith. In an old interview Stacey said, "My family celebrates so
many Jewish holidays and we have Shabbat dinners. I had a bat mitzvah and went on Birthright. Lots of my friends in Toronto are Jewish, and I went to a Jewish sleepover camp as a kid. Those things have all contributed to who I am today" it's unclear whether or not religion still plays a major role in her life." It's unclear whether or not religion still plays a major role in her life.