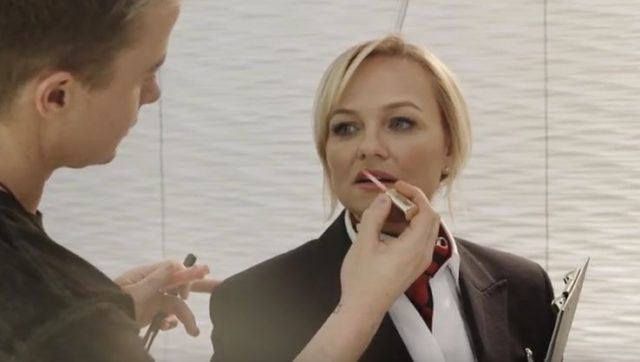 Emma Bunton, a former Spice Girl known as "Baby Spice" recently teamed up with British Airways for Red Nose Day 2017. The reason for the pairing was to pull a prank on passengers at London's Heathrow Airport. In the clip below, Bunton disguises herself as a member of the staff and approaches customers to offer her assistance with the check-in process. Her secret mission in the clip is to squeeze as many Spice Girls lyrics into the conversation as she possibly can before a passenger realizes who she is.
To be 100% honest I'm not sure that this prank would fly very well in the United States. While I think I could probably pick up on Bunton's voice and perhaps look, it's been a pretty long while since the Spice Girls were internationally famous. That however, is irrelevant since the Spice Girls were humongous in England.
Celebrities David Walliams and Tom Daley also took part in the prank. Just remember the next time you're at an airport have a good look at the airport staff. If you're talking to one of them and they inexplicably start spitting out lyrics to music, you might be the target of a prank.
Check out Bunton below: