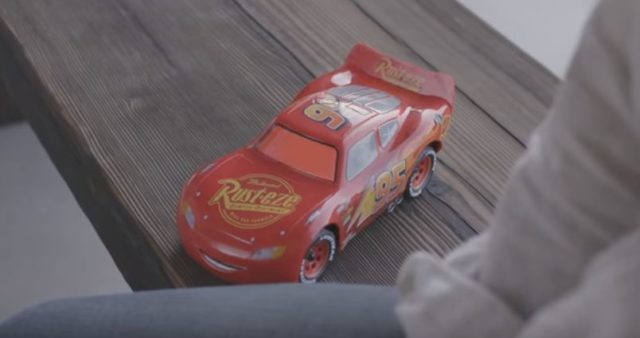 Everyone is gearing up for the highly anticipated Cars 3 and in that anticipation we're beginning to see more and more coverage of the movie but also its characters. People need to remember that Lightning McQueen is one of the most marketing animated characters out there, especially from a toys perspective. The "Rust-eze" sponsored red racer has been a staple in kids bedrooms for years and now that a new film is coming out, it's time to check out a new vehicle for your kids. Only this one's gonna be a little more pricey. If you haven't heard the name Sphero before, they're the company that came out with the frequently in-demand, app-controlled, interactive toy version of the Star Wars: The Force Awakens droid BB-8. According to /film
Even though I don't own a single piece of Cars memorabilia, I have to admit this is a pretty impressive little item, and kids will absolutely love it. However, this high-tech item doesn't come cheap. The Sphero Lightning McQueen toy will cost you $300 plus tax, which is double what their BB-8 cost when it first hit the shelf.
Check out the video below
Blindsided by a new generation of blazing-fast racers, the legendary Lightning McQueen (voice of Owen Wilson) is suddenly pushed out of the sport he loves. To get back in the game, he will need the help of an eager young race technician, Cruz Ramirez (voice of Cristela Alonzo), with her own plan to win, plus inspiration from the late Fabulous Hudson Hornet and a few unexpected turns. Proving that No. 95 isn't through yet will test the heart of a champion on Piston Cup Racing's biggest stage!
H/T /Film