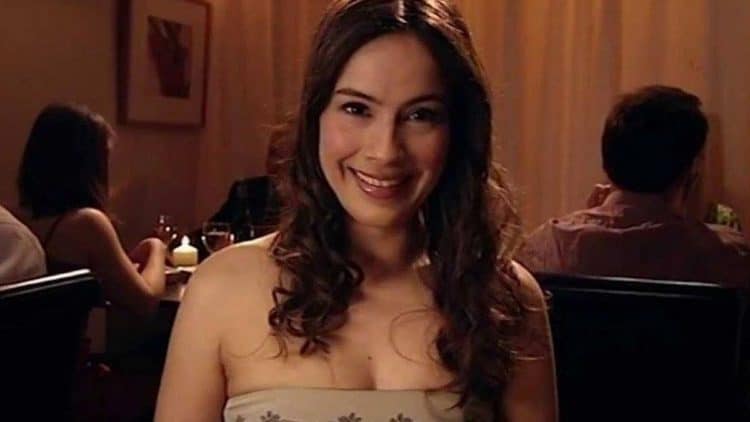 The word 'royalty' is often casually used to describe people who are really popular in the entertainment industry, but in Sophie Winkleman's case, the word is legitimately accurate. In addition to being an actress, she is also a member of the royal family. In 2009, she married Lord Frederick Windsor, the son of Queen Elizabeth II's first cousin. The marriage officially made Sophie Lady Frederick Windsor. However, unlike most other members of the royal family who devout their entire lives to the crown, Sophie has continued to work as an actress and she has found a lot of success in doing so. She is best known for her work in shows such as Two and a Half Men and 100 Questions. Here are 10 things you didn't know about Sophie Winkleman.
1. She Is A Singer
Most people just think of Sophie as an actress, but in reality, she is an all-around performer. She has a beautiful soprano singing voice which has allowed her to participate in musicals. However, out of singing in acting roles, it doesn't appear that Sophie has ever seriously pursued a career as a singer.
2. She's Had A Successful Theater Career
Sophie's on-screen resume is nothing short of impressive, but what most people don't realize is that that isn't the only acting she's done. She has also done a lot of theater work. Some of her stage credits include The Crucible, The Resistible Rise of Arturo Ui, and Blood Wedding.
3. She's A Proud Mom
Sophie's work may seem like her number one priority, but it's her family that always comes first. She and her husband have two beautiful children together and she takes her role as a mother very seriously. When Sophie isn't busy with work, you can usually catch her spending time with her family.
4. She Isn't On Social Media
These days, being on social media has almost become an expectation. This is especially true for people who work in the entertainment industry. Unfortunately for Sophie's fans, however, this is one expectation she doesn't plan on meeting. Sophie has never had any social media accounts and she probably never will.
5. She Says Her Experiences With The Royal Family Have Been Positive
Over the years, the royal family has developed a reputation for being somewhat cold to those who marry into their lineage. Recently, Meghan Markle has spoken out on her experiences as a newer member of the family – and it hasn't been pretty. Sophie, on the other hand, has nothing but nice things to say about the royals and says her experience has been totally positive.
6. She's A Writer
Being an actress is what Sophie is best known for, but she's also explored other parts of the creative process. Her IMDB page reports that she has two writing credits. Most notably, she wrote three episodes of the TV series Ruddy Hell! It's Harry and Paul which she also acted in.
7. She Didn't Always Tell People That She's Part Of The Royal Family
Most people would probably assume that being part of the royal family is an impossible thing to hide, but it's easier than you'd think. In fact, for much of her career, the people Sophie worked with had no idea that she was part of the royal family. This was largely because she continued to work under her maiden name. On top of that, Americans are less likely to be knowledgeable when it comes to all members of the royal family.
8. She Loves Voice Acting
Sophie has done live-action work for the majority of her career, but she has also done a good amount of voice acting and it's something she really loves doing. She has been a part of several shows with BBC Radio and she has also voiced animated characters in shows such as Phineas and Ferb and Milo Murphy's Law.
9. Her Sister Also Works In The Entertainment Industry
Sophie isn't the only person in the Winkleman family to be drawn to the bright lights and cameras. Her half-sister, Claudia Winkleman, has also built a successful career in the entertainment industry. Instead of acting, though, Claudia is known for being a TV host and radio presenter.
10. She Loves Giving Back To Others
Sophie enjoys using her platform as both an actress and a member of the royal family to help make the world a better place. She enjoys being able to give back to those in need and she has dedicated a lot of her time to do just that. She is passionate about several causes including education and children's health and safety.
Tell us what's wrong with this post? How could we improve it? :)
Let us improve this post!