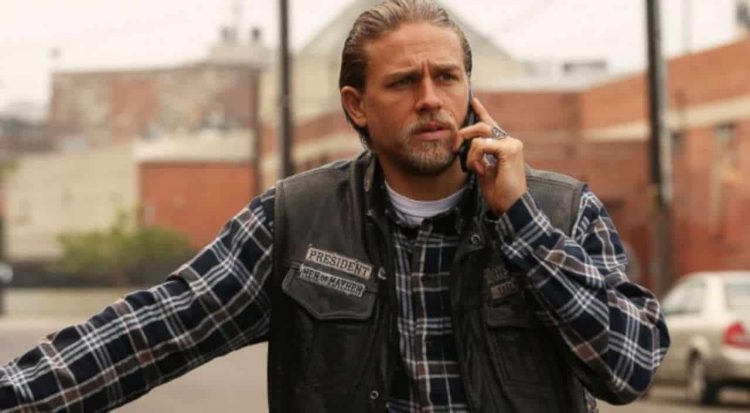 There's a reason why research is necessary when coming up with a TV show or movie about something that exists in real life, and a lot of it has to do with the idea that no one wants to disrupt or even disrespect an established culture that they've been learning about in the process of devising said entertainment. There's no doubt that Kurt Sutter, the creator of Sons of Anarchy, did his research and spent a great deal of time with motorcycle clubs to get what he needed for the show, but a lot of bikers still tend to feel that there were a lot of details that the show got wrong. This is kind of to be expected since in all fairness this show was more about entertainment than showing the true, honest-to-goodness lifestyle of bikers since things are a bit different from all accounts. But the real trouble didn't come from the details that were missing or were switched around to offer a better and more entertaining experience, it came from the naming of the show. There are quite a few biker gangs, or MC's, around the country, and taking on the name of any of them would have meant serious trouble for the show since one MC actually got hold of the showrunner and could have filed a lawsuit for use of their name had Sutter not decided to change it. On a positive note, he changed the name to Sons of Anarchy from Forever Sam Crow without any hesitation as he wanted to show as much respect to those that he'd been learning from.
It's easy to respect Sutter's decision to switch the name, even if he didn't initially want the name of the show to be the same name as the MC, and vice versa. To be certain though, this is how people came to know about the show, and it stuck in such a big way that it might not have been as successful had the name been anything else. In a way, the name was what survived when the show started going downhill after a while, as a lot of shows do if they don't create positive change in their own storyline, no matter how saddening or dramatic the story might get. Quite a few things happened during SOA's run that real bikers took as bogus since one of them, which might have caused some raised eyebrows, was that the women in the club wouldn't have had nearly as much say in the matters of the club given that male-dominated clubs don't view women in the same manner and actually see them as property a lot of times. In other words, Gemma wouldn't have been getting away with even half of the stuff she pulled on the show, and she wouldn't have had as much of a voice as she was given. Somehow that sounds as though the show would have been way too different if we'd been relying on the guys to handle everything.
Another part of the show that didn't get it's just due was how the prospects were selected and how they were treated while trying to earn a full patch. There are plenty of horror stories out there about the things that prospects have to do and what kind of hell they're put through before they're patched in, and people might not want to believe them. But the accounts that have been given by actual bikers, whether they're real or not, are far more horrible than anything that was shown on the program since the tales that can be told would actually make some people sick to their stomachs. On top of that, there are a lot of other quirks that the show featured that were picked apart by those that know something about biker gangs. One thing to remember is that this show was for entertainment, it wasn't a documentary or anything similar, and because of this, it was a lot easier to forgive the constant mistake that kept popping up in every episode, such as Chibbs getting busy with a cop in broad daylight, or Jax's tennis shoes, or Juice worrying about having a black relative. There were a lot of mistakes in the show, that goes without saying, but if the one mistake, the title of the show, hadn't have been fixed right away, it's likely that Sutter would have found an angry MC getting ready to bear down on him.
It's not certain that there would have been violence, but it's fair to say that he might have worried a bit, just enough to be respectful and change the name of his show at least. It was a pretty good decision though since following that the show was a big hit for a while, and it didn't go out on a terrible note.