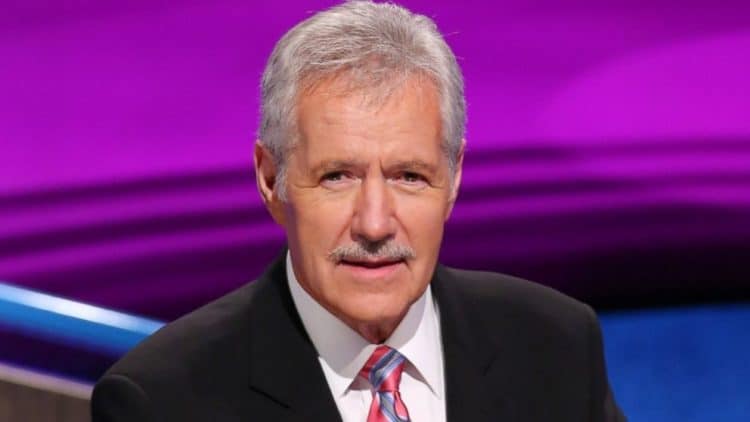 It does feel as though there are a certain set of rules that pretty much everyone would have to follow in order to be on a game show since it's TV, where millions of other people will likely be tuning in, and the network isn't really interested in letting people make fools of themselves and the show unless that happens to be the main point. When it comes to Jeopardy though there are a few rules that are important to follow. Obviously being courteous, concise, and following wardrobe rules and etiquette are highly important, but if one is coming on TV then it's bound to hit many people that they should look their best. Not being obnoxious is high on the list since some folks might actually get a bit anxious and way to chatty or just look as though they're ready to freak out and laugh, or shout, or just be a nuisance. Thankfully there are producers on hand that tend to talk to the people and calm them down a bit apparently, though it's usually advised to get a handle on your own emotions since it's a TV show, not a soap opera. In recent times though a lot of people have shown their support for host Alex Trebek as his battle with cancer has been widely known and people have wanted to express their support and gratitude for this presence more often than not.
One thing that's a definite no-no is acknowledging any friends or family that might be in the audience. This is kind of a distraction and is frowned upon as the show needs to go on and unless the host is the one making the acknowledgment beforehand, which is fairly rare, it just won't happen. There are likely rules for the audience as well since otherwise it feels possible that they might be asked to leave, while the penalty for contestants isn't really known. It would likely take something a little more over the top to have a contestant thrown out since otherwise this might upset the viewers since it would acknowledge that the show did get out of hand at one point. But other rules are pretty easy to follow, such as being a good sport, being courteous to the host, not trying to interrupt the host, and basically anything that constitutes good manners that a lot of people should hopefully be wise enough to learn. The clothing rules however have a lot to do with how the show is filmed as well since certain colors and patterns can appear very distracting and might not film as well, so solid-colored clothing is usually a desire of the producers as it doesn't have the same possibility of distraction when it comes to shooting and episode.
Apart from technical details that might affect the contestants and how they're seen on screen there's not exactly a laundry list of rules that need to be repeated over and over, though likely it is since there are some people out there that for whatever reason or another don't have as many social graces as others and need to be reminded at the very least how to act in polite company. For the most part a lot of people do manage to come on the show and do as asked since they want to win money and they want to make their experience something worth remembering. Were Jeopardy the kind of show where being wild and outrageous managed to get you the kind of attention you sought then the rules would be very different, but as it stands now a contestant does need to be aware of how the producers want the show to be run and how to compose themselves while the cameras are on them. It does feel a little rigid if you can't at least wave to someone in the crowd, but the rules are there for reasons that the producers have decided are important to the show so to be fair it's their program, you're just a guest and as such each contestant is bound by the expectations that have been laid down and followed for countless other episodes.
Jeopardy has been running for so long that it's become one of the most well-known game shows of all time, and Alex Trebek is likely one of the favorite hosts of all time if not THE favorite. He's been doing this so long that trying to imagine the show without him is nearly impossible, and the day he steps down is going to be a very sad day indeed since a lot of people are already wondering what it's going to be like. Much like Bob Barker though, someone has to fill in eventually and take over since the show must go on, since retiring Jeopardy doesn't sound like something that' in the cards at this time.