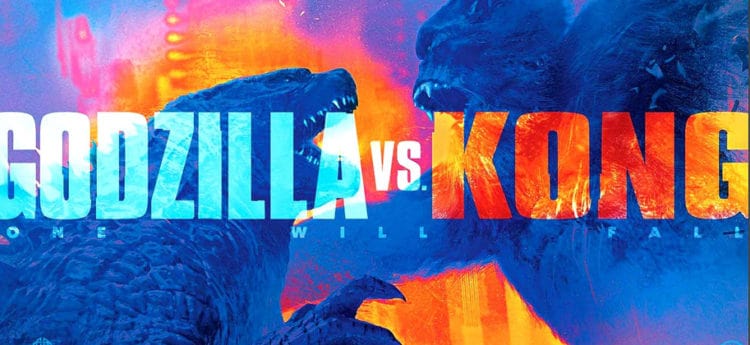 As big as they are, one would think that the world would be big enough for Kong and Godzilla to coexist on, wouldn't they? Kong has been pretty content on Skull Island, while Godzilla was seen to stake his supremacy as the king of the monsters in the last movie. But for one reason or another, it appears as though Godzilla is running about laying waste to humanity this time around, and the government feels that the best idea is to bring in another titan to help balance things out since the other titans have already made it clear that Godzilla isn't to be messed with. There are plenty of people that are of the mind that Godzilla will run over Kong due to his several advantages, but many folks aren't counting Kong out just yet since the big ape is a lot more resourceful than others would give him credit for. But the biggest question right now is why Kong and Godzilla have to collide, and while it's already been answered that Godzilla is laying waste to humanity like back in the day, the question is why. It's stated in the trailer that there's something that people aren't seeing, some reason why Godzilla is acting as he does, which could mean that there's another titan out there causing harm and tipping the balance. This would mean that pitting Kong against a rampaging Godzilla would be more of a knee-jerk reaction since it means that the government is simply trying to find some way to neutralize the humongous lizard, and Kong is their only option left. The producer of the movie, Alex Garcia, had this to say via MovieWeb:
"Neither of them is an antagonist per-say… What's cool about this movie also is that it's the first time we see Kong leave Skull Island in our mythology. There's a lot that comes with that. He's now sort of coming to terms with this new reality, and what does that mean? And similarly, Godzilla is frantically trying to defend his own power structure. And it's not like Godzilla is a tyrant, but he is trying to maintain this bigger balance that he feels is under threat, and he sees Kong as potentially being one of those threats."
That's kind of an interesting bit of information really and it's something that a lot of fans were already guessing at likely since in the last movie Godzilla could have been annihilating humans left and right, especially after his home was blown to pieces. But there is a level of understanding that the big lizard has when it comes to the humans' reason for detonating a bomb within his home since it did have the effect of waking him up and giving him the needed strength to fight King Ghidorah. When it comes to keeping the balance that Godzilla is apparently seeking though it's very possible that he might look like a tyrant and even be perceived as one since his efforts to keep the world balanced are bound to be seen as destructive and not at all conducive to humanity's needs for safety and security. Introducing Kong to the equation is bound to make it look as though another threat has been introduced when in reality the government is hoping that Kong will take care of a problem that was only a short time ago a solution.
Adding into this the idea that these two are connected by a feud that's stretched out over thousands of years or more, and it becomes a little easier to see how the two would view each other as the enemy right from the start, especially since Kong has been sequestered on Skull Island, where Godzilla has apparently not been present for some time. The fact that neither one of them is the villain though is going to make this a difficult fight since they both have something to fight for, and from the trailer, it does feel that the fight is going to be a lot closer than a lot of people are willing to admit. Plus, the idea that Kong would ever back down to anyone is kind of hard to see, even if it happens that he might be outmatched. Kong is essentially the only creature that the government feels that can take Godzilla down, but if MechaGodzilla is in the movie as well, or some other mechanized horror that the humans have created, it could be that this is the reason that Godzilla is going nuts, and it could be that the two titans will team up at some point to combat the shared threat. The 31st of March is looming closer and closer, and a lot of people are getting excited to see the two titans lock up and get down to business.