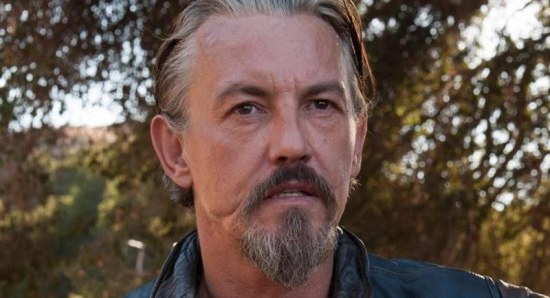 This article is going to be somewhat irresponsible, and I fully accept that. You see, not only did each of these actors get stabbed and live, but I truly believe that fact makes them supremely awesome. Being an actor and getting stabbed is the actor version of "being a surfer and getting bitten by a shark." If you live to tell about it, you are immediately propelled in status to something far cooler and more culturally significant than you were before you were stabbed. Not many of us know people who got stabbed and lived to brag about it, but now thanks to this article, we can pretend we do, and further our own personal delusions, which is always fun. Also, no matter how awesome each of these stories sounds, please do not go get stabbed after reading this. You will find it really isn't worth it. Unless you are an actor. If you are an actor, totally go get stabbed. It almost guarantees "actor cred." Here are five actors that got stabbed and lived.
Steve Buscemi
The best part of this story is the fact that it was Vince Vaughn being a cocky loud mouth that just happened to be the reason Buscemi got stabbed. So in essence, Steve Buscemi got stabbed because Vince Vaughn was acting like Vince Vaughn. Funny how life is like that sometimes. It was April 2001, and Steve and Vince were shooting a movie together. One night after filming wrapped up, they went to enjoy some late night drinks at a local watering hole in North Carolina called the Firebelly Lounge. Listen, if I have learned one thing from movies, it is that if a place has a name like that in a neighborhood you are unfamiliar with, you don't go there. But this is Steve Buscemi we are talking about. Not only is he an amazing actor, but just by looking at him one can assume he is a magical, googly-eyed Muppet come to life, and for that reason alone, he follows no rules but his own. And justifiably so. So Vaughn is ordering at the bar, and there are some locals, and Vaughn is being Vaughn. Anyway, the locals do not like this type of talk in North Carolina (I think?) so they started punching faces and breaking things. And of course, Steve Buscemi being the Muppet with the heart of gold that he is, decides to intervene and try to protect his friend. The end result was him getting stabbed and slashed in the arms, face and throat. Second lesson movies taught me: Never protect a Vaughn. Wait, Steve Buscemi got stabbed in the face and throat? Well, that set the foundation for Boardwalk Empire and all the stabbings quite nicely, now didn't it?
Jeff Chase
This story is absolutely insane, and when I initially heard about it, it was so over the top, I thought it had to be some viral campaign for the show Dexter. Though you may not know the name Jeff Chase off hand, you will want to know his story. Jeff Chase is an actor and stuntman who has been in the business consistently for years and is well respected, though not well known. He was shooting a scene for Dexter. In this scene, Chase was supposed to get stabbed by Jimmy Smits using a prop knife, but somehow Smits got his hands on a real knife, claims we was completely unaware it was real, and stabbed Jeff Chase multiple times in the chest. In front of tons of people. And on film. Type Jeff Chase into Google images and this exact picture comes up, no joke. Well played, Google. Well played.
The weirdest part is Smits went into a sort of stabbing-trance, and just kept stabbing Chase, until Michael C. Hall (aka Dexter) yelled "stop!" at him multiple times. I now secretly imagine Chase and Smits having a terrible exchange at the craft services table minutes before the scene was shot. I am sorry, I have held a prop knife before andthey are noticeably lighter than an actual knife. And the feeling of the knife actually going in to someone? Jesus, how do you not know you are stabbing someone? But, to play the Devil's advocate, could it happen on a more fitting show? Yeah, I am pretty sure even the lowliest of us would be aware that we were stabbing someone with a real knife, so to this I say: We are on to you Jimmy Smits. This all doesn't add up. But please don't stab us. Thanks.
Sean Bean
Hey, remember that time Ned Stark got stabbed defending that gorgeous playmate he was out getting drunk with, and he refused medical treatment and just went back and had another pint with his son and their direwolves? OK, so only 78% of that is accurate. And the accurate parts are: Playmate, defending, stabbing, refused treatment so he could drink more. This is another one of those cases that just reeked of " Viral Marketing" to me, even though I know better. It was a freakishly accurate portrayal of Ned Stark, who, at the time, was slowly rising to fame as one of the biggest names in TV. Ned Stark was a man driven by honor. He lived and he died by honor. The man would not leave a dirty dish in the sink for fear it would dishonor his family name ( though he had no problem bringing his bastard son into the Kingdom, but even that, to me, was honorable) so it just made sense that Ned Stark would not let some punk disrespect the beautiful playmate who just happened to be his date that evening. This is what Sean Bean got stabbed defending that night, and most likely ended his night inside of as a result.
Long story short, Sean and his Lady friend (who goes by the hilariously-faux name of April Summers) were outside of a bar having a smoke when a man walked by and said something of a rude and disrespectful nature to April. Well, Ned, err, Sean would have no part of this and walked after the man, encouraging they engage in fisticuffs because he had dishonored his date. The man walked off into the night, and Sean Bean went back in to the bar. Flash forward a few hours later, Sean goes out for another smoke and man from prior exchange is now there with a broken bottle. A battle ensues and Ned is stabbed in the arm. I mean Sean is stabbed in the arm. Nah, this is all Ned, sorry. It just added so much to the legend of the show at the time. It was like Ned became a real person that night. * Single, slow-motion teardrop.
Christopher Clanton
Another name you may not know right away as he played Savino Bratton on the much loved HBO drama, The Wire. He was hanging out at the Overlea event Center in Maryland when some stuff started to get a little crazy. It was around 2 a.m, and people were starting to scuffle and brawl. Christopher was simply attempting to make his way through the crowd to leave when they all seemingly turned on him. I really cannot explain it better than this. A bunch of cats got riled up and ended up pig piling this dude, and when he broke free from everyone, he realized he had been stabbed. In the chest. And in his right buttock. He got stabbed in the cheek, yes, that check. I guess I can't really fathom if being stabbed in the tush is the worst or the best place to get stabbed. It has a lot of fat, so I imagine that would make it a little less painful then a straight stomach stab, but you always have to sit down on it, so it would never really heal and you would be walking funny as a result of it.
Jeremy Renner
Alright, this last example is a little tougher because the details around the case are hazy at best, but the story is so messed up, and people did get stabbed, so it belongs here. So Jeremy Renner and an entourage are in Thailand enjoying some late night drinks. Tensions seem a little high, but everyone is playing it cool. A friend of Renner drops a glass and it shatters and that is apparently all it took for a serious fight to begin. A massive fight between Renner's crew and the owners of the bar they were partying at breaks out. People are being punched. People are being kicked. Bottles are being broken. Blood and sweat is flying, and curses are being yelled in every language imaginable. Oh, and a man partying with Renner got assaulted with a rotor axe. Jeremy Renner went with his friend to the hospital and had his hand tended to, some say, for a slash or stab wound, but it cannot be confirmed. And the guys who axed up the place were found and were being tried for attempted murder. Meanwhile, someone let Renner join the Avengers, and now we have to wonder, are his shenanigans going to lead to Iron Man getting some other weird weapon we have never heard of buried in his neck? On a side note, it would have been cool if Renner fought the guys with a bow and arrow, but that is my nerd side speaking way too loudly.
People are always wondering how Tommy Flanagan got his scars. Actually he got them in about the toughest and most unfortunate way possible Flanagan has two facial scars, one on each side of his face, known as a 'Glasgow Grin' or a 'Glaswegian Smile'. It's the result of a beating he took in Scotland. But here's the kicker. Tommy refused to have any surgery to get them removed. It had nothing to do with playing tough guy roles (which he does extremely well). It had to do with the fact that he wanted to remember where he came from. Sure enough, Chibs from Sons of Anarchy is the man isn't he?