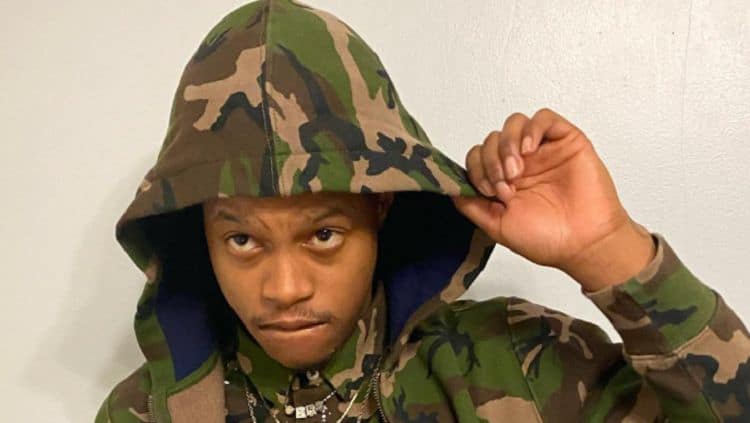 He asked you to watch him whip and to watch him nae nae, and kids all over the world began dancing to Silento's hit song. He's got one of the most recognizable hit songs on the radio, but did you know that the hip-hop star has been having some life issues of his own in 2021? He might seem like the one-hit wonder kind of star – and that might not be untrue – but he's also someone who has been in the news a lot in 2021, and what he's in the news for has not one thing to do with his career in the music industry. Here's everything you need to know about the young star charged with murder in the shooting death of his own cousin.
1. He is Young
Silento was born Richard Lamar Hawk on January 22, 1998. He went by the name Ricky for much of his childhood, but he took on the name Silento when he began his career in the music industry. Some know him better as Prince Silento, but he typically just goes by Silento. He was born and raised in Stone Mountain, Georgia.
2. He Made his Hit Song in His Basement
"Watch Me," was made in his basement when he was a teenager. He was only 17 when he released the song onto his YouTube channel. Within a week of being put on his channel, he had more than 2.5 million views, and you know what happened next. He was the next big thing in the music industry and everyone knew his name.
3. He Was Arrested in 2020 for Domestic Disturbance
Silento has been in a lot of trouble in the past year, and it all began on August 28, 2020. The then 22-year-old singer was arrested after he was accused of a domestic disturbance. While details of the incident were not released, it was said that he was accused of using "corporal injury," on someone who lived in his home. He was released the same night.
4. He Was Arrested a Second Time in 2020
Following his release from jail on August 28, 2020, the singer was arrested again the very next day. He walked into a home that did not belong to him while holding a hatchet demanding to see his girlfriend whom he believed was in the house at the time. Once again, he was arrested.
5. He Was Arrested Again Two Months Later
Two months following his two back-to-back arrests, Silento was arrested one more time. It was October 23, 2020, when he was arrested after he was caught speeding and driving recklessly. He was not, however, simply driving recklessly and speeding. He was driving in speeds recorded as high as 143 miles per hour on the interstate.
6. He Was Charged with Murder in 2021
Silento's legal troubles continued only two months after his arrest for reckless driving. He was arrested on February 1, 2021, in Georgia and accused of murdering his own cousin. His cousin was shot and killed, and he was arrested, charged, and booked the same day.
7. He is Wealthy
The sudden fame that came into this teen's life was probably a bit too much for him if you take a long, hard look at his recent legal troubles. He's going through some stuff right now, and he's clearly not in his right frame of mind. He made it big all of a sudden with little warning, and he's amassed a net worth of $1.5 million so far.
8. It's Unclear if He Still Has a Girlfriend
Following the domestic issues he faced with his then-girlfriend in 2020, it is unclear to his fans if Silento still has a girlfriend. While it might seem to some that she left immediately following what he was accused of doing to her, we simply do not know if she did or if she made the decision to give him another chance.
9. He's Private
One thing that might surprise his fans is that he does value his privacy. He was never one to talk much about his personal life even before it took a hard turn to the dark side in 2020. He was living his life without any incident until that point, and it seems that he is suffering from issues that the world is unaware of.
10. He Paved the Way
Dance songs such as "Watch Me," were not nearly as popular as they are now until this young star opened up a door for others. He paved the way for a lot, and hit songs like "Juju On that Beat," were made after "Watch Me," and it changed the dance world and the music game.
Tell us what's wrong with this post? How could we improve it? :)
Let us improve this post!