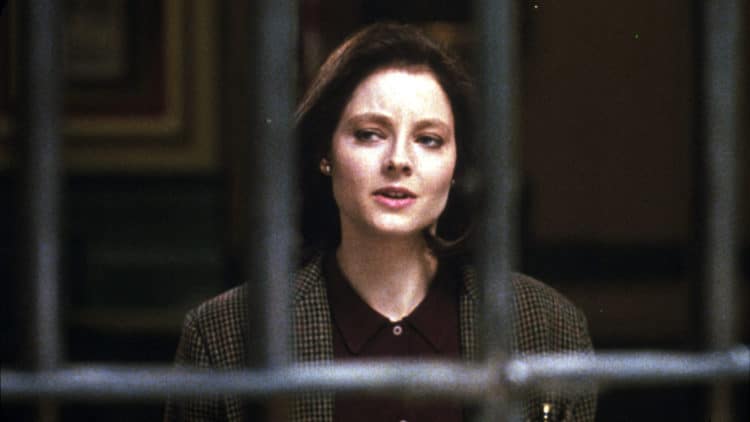 It's time to see if Special Agent Clarice Starling can stand on her own without needing someone like Dr. Hannibal Lecter as an adversary since let's be real, Buffalo Bill was a bad guy, but he wasn't even close to being on Lecter's level. The new series that will feature Clarice will see her taking on the same kind of sickos however a year after the evens of the first movie, Silence of the Lambs, and will star Rebecca Breeds, who many people should recognize from Pretty Little Liars. As Jeremy Dick of MovieWeb has stated there's no telling when this series will be handed out by CBS just yet, but there are likely to be many people waiting in the wings to see just how it all goes down. There has to be at least a little anxiety to see if this version of Clarice will be able to hold up to Jodie Foster's performance or even that of Julianne Moore's from the sequel to the first movie since throughout both of them the only real constant has been that Hannibal was allowed to remain the same creepy individual that fans somehow fell in love with the first time around. Just thinking of the simple line, "Hello, Clarice," in Anthony Hopkins' patient and cultured tone is enough to send icy shivers of dread down the spine since like it or not, no one has performed the role of Lecter better than he could considering how he perfected the utter cool and calm of the cold-blooded cannibal.
Giving this idea a lot of thought it's Hannibal that just about became the overall star of the movie and was allowed to move forward with a great deal of fan approval, while Clarice, despite Foster's extremely talented performance, kind of stayed in the background a bit, overshadowed by Hopkins' genius for both movies. In fact if anyone remembers the program in which Mads Mikkelsen was tapped for the role of Lecter was supposed to star another version of Clarice but didn't as it was cancelled three seasons in. Lecter even had a movie based around his origin that was an utter flop unfortunately since it really didn't do much other than creep people out a bit. This is the only issue when casting someone like Anthony Hopkins, who puts so much into a role that trying to match him, much less overtake him for the lead, is insanely difficult. It also doesn't help that he was given leave to flesh out a role that somehow dominated the entire movie and left people wanting to see more of him and less of anyone else. That's a big reason why Ted Levine's character, Buffalo Bill, felt like a side note. He was still supposed to be the main protagonist while Lecter was more of a supporting character, but ask anyone that saw the movie and you'll be likely to get a few conflicting opinions on who really stole the show.
So now the real question is, can Rebecca Breeds, as Clarice Starling, stand on her own and make a convincing show? If you'll recall in the movie Red Dragon Edward Norton and Ralph Fiennes both came in to be the main protagonist and antagonist respectively and yet somehow Lecter, who was still around as he had history with Norton's character, became a main fixture yet again despite the fact that he was being used to further the story. This implies that without Lecter the ability of the story to stand on its own might not be as feasible since it would be like kicking out a single leg on a chair and hoping it won't collapse. It's possible obviously and can be done with great care, but something will be needed to keep that balance and to convince the audience that the story is in fact worthy to stand without one of its main supports. It's possible that Clarice will be a decent show and that it could even come up with another antagonist or two that might come close to Lecter, if the show manages to find someone as artful and cultured and absolutely deranged on a level that will blow people away. Because obviously people like this just come around everyday, right?
To be fair it will be easy enough to give Clarice a fighting chance since the character was performed fairly well by Foster but wasn't exactly handled all that expertly by Moore. Maybe Breeds will make us believe that Starling has a lot more left to her now that Lecter isn't a huge blip on her radar any longer, at least for now as the feeling goes. Like anything it's worth giving her a chance to see if something can come of this, and if the story can hold up without the biggest star around to so effortlessly take it back.