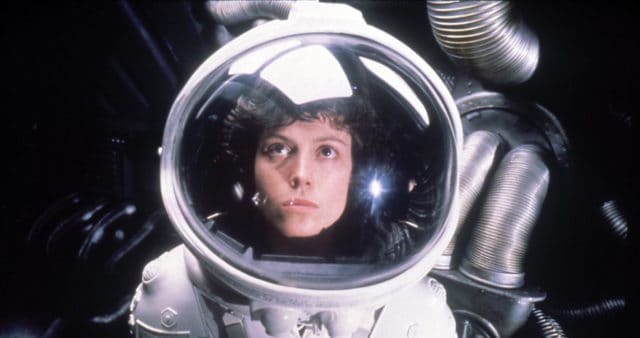 It's been a very long time since we've since the character Ellen Ripley from Alien. To be precise, it's been 20 years since Alien: Resurrection was released. However, it's possible we haven't seen the last of Ripley. Thanks to the digital magic of de-aging, it's possible we'll see Ripley again, and even younger than before.
In an upcoming issue of Empire magazine, Ridley Scott said he's planning two more films connected to the original 1979 film that started the whole franchise. "Right now we've got a ten-page synopsis," he says. "John Logan [who wrote "Alien: Covenant"] is doing it. And we know where we're going with it." When asked about using a digitally de-aged Sigourney Weaver to bring back Ripley, the director said, "You could do that."
While "you could do that" isn't a definitive answer it certainly brings up the possibility. The reality is that most of not all of the original characters could probably be brought back with this technology, including the late John Hurt. Scott also said that we'll be seeing "different mutations" of the original Alien. Which, unlike humans, will never need to be de-aged.
"Alien: Covenant," a prequel to "Alien," opens May 19.