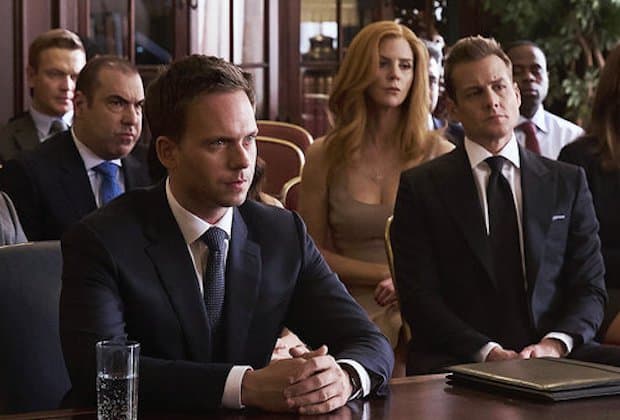 The series "Suits" is a USA Network drama that truly gives us a few realistic images of the corporate culture. While it is a dramatization that is more exciting than the everyday life of a law firm, we can take some truths away from it. It takes on some themes that play out too often in the real life of those in the legal arena of the corporate world. Here are five things that the series gets right about corporate culture:
Stress over little white lies
Tell one fib and it can plague you for the rest of your life. The central character is an attorney in a fast paced law firm that hasn't been entirely honest with the execs. He spends his career worrying about being exposed as a fraud. The lure of making a six figure income is what caused him to make his career move prematurely. He hasn't yet passed his bar exam. To make matters even worse, he hasn't attended law school either. This is something that happens in the real world as well. It doesn't just apply to attorneys. Highly paid execs are constantly being exposed for fabricating their curriculum vitae and it can cost them their reputations as well as their careers.
A look at the rare individuals who really want to help people
The pro-bono aspect of the show is very real for some attorneys with a tender heart. Not all lawyers are villains and some do have a sense of integrity about them. The attorneys in this series are the most concerned about doing their jobs very well. It gives them a sense of satisfaction and believe it or not, there are still clusters of firms that are based upon integrity and professionalism, even if there are other tragic flaws in their operations.
People can change
Mike Ross serves as a perfect example of how people can transform their lives. It shows the yin and yang of humanity in its totality. He started out as a pot dealer. He was one of the shadiest characters that you could imagine. He took pay to take the LSATs for other people under their names. Not virtuous behavior, but it did show that he had a brilliant mind and was highly capable of more than he was doing. He had to actually fudge and get a few answers wrong so suspicion wouldn't result by his high performance. The character, as many people in real life do, turned his life around and created a decent career and lifestyle for himself. He crawled out of the sewer so to speak.
High pay and great perks
Corporate culture is highly competitive. This is the case for the firm doing the hiring and for the incumbents vying for the much envied positions. Organizations offer top dollar and an array of benefits to lure the best prospects to their companies. In order to be the best, you have to employ the best. This truly is the mentality of corporate culture in high end firms.
Luxury lifestyle
"Suits" features a lot of scenes taking place at high end restaurants. You wouldn't expect to entertain high profile clients at a local coffee shop or burger bar. This is how it happens in the real world. People with the money to spend on a prestigious law firm are accustomed to being surrounded by luxury accommodations. The surroundings must be in line with what they consider to be quality. Firms maintain expensive office spaces and every detail is important.
The appearance of the firm is a reflection of the attention to detail that clients can expect in the handling of their legal disputes. It's got to be top notch in order to get their attention. This includes the attire of the attorneys and their demeanor when working with their clients. It may seem glamorous, and at times it is, but for the most part, it's just a lot of hard work and roasting in a hot suit that looks great but makes you sweat under stress.
Tell us what's wrong with this post? How could we improve it? :)
Let us improve this post!