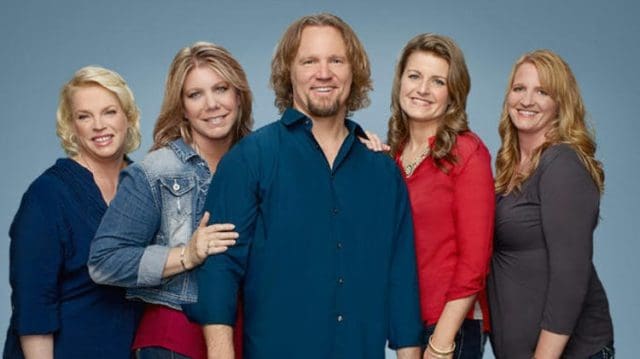 Sister Wives is one of the numerous reality TV shows that can be found on TLC. In its case, it is centered around a polygamist family consisting of Kody Brown, his four wives, and their eighteen children. So far, Sister Wives has managed to attract a wide range of criticism from a wide range of parties. Examples range from people who see polygamy in a negative light to mainstream Mormons who are concerned that viewers might start thinking that polygamy is supported by mainstream Mormonism. With that said, it is interesting to note that there are also people who have criticized Sister Wives because of suspicions that it is being scripted, which is perhaps unsurprising considering that it is a reality TV show.
Is Sister Wives Fake or Not?
For starters, scripting is not uncommon in reality TV shows. After all, for reality TV shows to succeed in securing the attention of the viewers, they need to be interesting. Unfortunately, even the most interesting people will have plenty of uninteresting moments in their lives, meaning that there is a limit to how useful material that the people behind reality TV shows can capture by following their subjects. For that matter, even when their subjects do something interesting, there is no guarantee that the people behind reality TV shows will be able to capture in the right manner. As a result, the people behind reality TV shows make use of a number of common methods to get around this particular problem.
For example, it is not uncommon for the people behind reality TV shows to have storylines in mind, with the result that they will stage things to suit their plans for the series. Likewise, it is not uncommon for the people behind reality TV shows to reshoot particular scenes over and over until they get their desired results, meaning that reality TV stars are sometimes as much actors as their counterparts on scripted series. It is not unknown whether Sister Wives makes use of these methods in much the same manner as a lot of other reality TV shows out there, but there are reasons to suspect that it could be so.
After all, there is reason to believe that the people behind Sister Wives are not above manipulating the truth of things for the purpose of producing more drama to bring in more viewers. For example, the series made it seem as though the Brown family moved from Utah to Nevada for fear of being prosecuted for polygamy. However, one of the people who knows them has stated that the Brown family moved because they wanted to move, meaning that the fear of prosecution was fabricated. Something that is supported by the statements of people who are knowledgeable about the matter that the Brown family are unlikely to attract a great deal of attention from the authorities because they tend to be much more focused on polygamists who are committing other crimes in the course of practicing polygamy. As a result, if the people behind Sister Wives are willing to exaggerate things for the sake of drama, it is not unreasonable to suspect that they could be using other methods for much the same purpose as well.