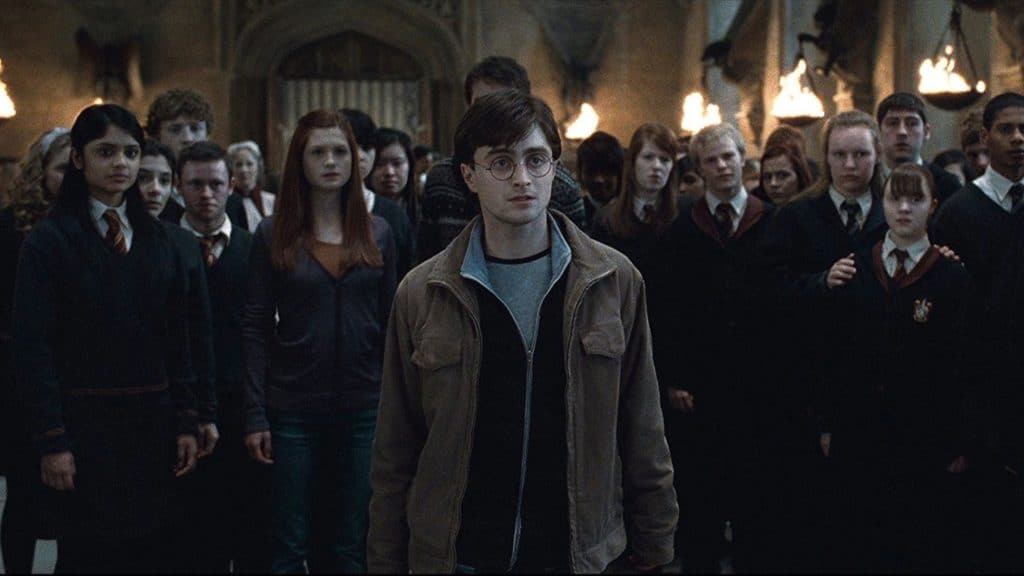 Seriously, who didn't see this coming the moment that reboots started becoming insanely popular? The Harry Potter franchise finished up the main story back in 2011, and after a decade it's not too hard to think that someone might have been sitting around wondering if the whole thing could be rebooted and produce the same effect. Of course, that's hoping for more than lightning in a bottle. That's hoping that one can catch a series of lightning strikes with their bare fingers without ever getting singed. It's not surprising at all to think that a lot of people don't want to see this happen since there's no way to know just how it could go and if it would be a wise move from any angle that it could be viewed from. So far it does appear that a series could be coming out based on the Potterverse and set within it, but even that sounds like a bad idea since leaving this story as it is without any attempt to remake anything would be nice, plus, pushing it forward for another movie or two might be the only real way to make it work.
But one has to know that the moment that anyone even thinks the word 'reboot' in regards to one franchise or project that people are going to start talking, and sooner or later some ambitious soul is going to step up and say 'I got this'. But should anyone really get this one? There are movies and even franchises that might benefit from a reboot, but this doesn't feel like one of them since it did so well the first time around, and that first attempt was at the expense of a great deal of material that wasn't taken from the books. Those that read every book and every story that ever came out of the Potterverse would back me up on that since tampering with anything that has to do with one of their favorite stories is a seriously bad idea given that it's bound to come up against a ton of backlash that might not do anything in the end, but is still imposing enough for many directors to think about.
While Harry Potter isn't one of my favorite stories it's still interesting and intriguing enough that yes, I have read all the books, and watched all the movies, and even played a couple of the games. But acting as devil's advocate, in this case, it does feel that maybe there's a way to push the story in another direction. Perhaps there was something going on at the same time that Harry Potter's story was unfolding. Perhaps another school, or schools, across the world were experiencing their own issues and were aware of Voldemort in a peripheral sort of way. It's already been shown that there's an American school of wizardry and witchcraft, so why not dig into those stories a bit? It's easy to think that it might not happen since Harry Potter's world is where people want to stay since they're invested in him, but it would be a great alternative to seeing a reboot that a lot of people don't appear to want.
Just imagine a counterpart for Voldemort in one or two other schools of magic, and how it might be developed. One has to remember that in the movie the audience was only shown the effect that the dark lord and his Death Eaters had on the UK, that the trip across the Atlantic was never made clear. It could be smart to focus on other schools of magic in the Potterverse and, if there's a spot of luck in any script that's written, it could possibly happen that one or two of the original characters might decide to say yes to a cameo or a limited role in such a movie. It could be a nice push to include the schools of magic from other continents and possibly widen the Potterverse in a very big way. One has to wonder if J.K. Rowling has ever thought of this or if she decided to keep her story local and not worry too much about any other direction. Obviously, the Fantastic Beasts movies didn't have that issue.
It could be that there's something I've missed in the Potterverse as to why the expansion to other lands hasn't happened yet, but it does sound better than a reboot simply because it has the benefit of not having been done yet in the modern era, and it would be interesting to see how the magical schools in other areas might have been handling themselves all this time. The idea of a reboot is already leaving a bad taste in the mouths of those that have heard the rumors, so perhaps to avoid making a flop of a series or a movie it would be best to expand instead of reboot.