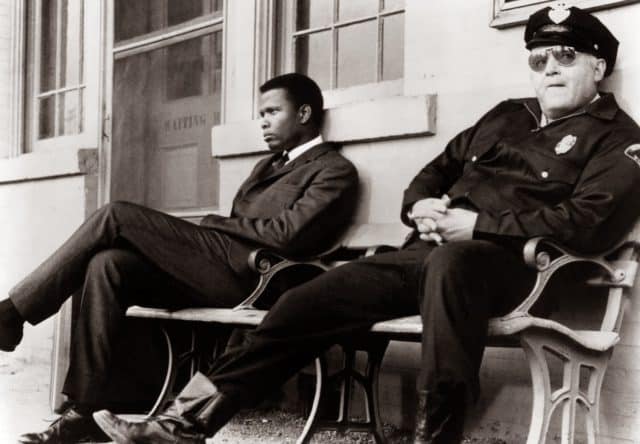 In the Heat of the Night was a popular police drama that lasted from the late 80's to the mid 90's and was one of the most well-liked shows around during its run. It was set in the town of Sparta, Mississippi, a fictional location that was rife with criminal acts that kept local law enforcement on their toes continually and offered up plenty of plot devices that kept the show running for its entire run. The TV series was based off of the novel and the movie of the same name, though it had obvious differences added in to keep it interesting for a while.
I can remember this show fairly well, even if it was something to watch when nothing else was on.
10. The writer didn't think that the series would be widely accepted by critics.
This is why he went under a pseudonym so that the critics might somehow accept the series a little more. The series took off despite this however.
9. The house that was bought in season 7 was left empty and broken down for a long time after the end of the show.
It was eventually bought up and restored back to its original look.
8. When a cast member had an absence that interrupted with the show their character would be given an onscreen alibi.
When Howard Rollins Jr. was in rehab Tibbs was in Jackson. When Carroll O'Connor was recovering from heart surgery his character was at a police convention.
7. There was supposed to be a spinoff that was set to air after season 7.
It was set up during season seven that there was suppose to be another show that would feature Bubba Skinner, but it never happened.
6. The house used as Virgil Tibbs' house was divided up for office space.
That's the way it goes I guess. Some houses are seen as sacrosanct after being used and others are just seen as things to tear down or find other uses for.
5. The building used for the Sparta police station was really a library.
It was the Newton County Library in Covington, GA. It would later on be used for a few different medical supply companies.
4. Virgil was often called detective but his real rank was captain.
It seems that this was an okay thing to do in TV since not a lot of people raised a stink about it.
3. The first season was filmed in Louisiana.
After the first season they moved the show over to Georgia, so this is why the landscape seemed to change just a bit in Sparta.
2. Carroll O'Conner wanted his heart surgery written into the script.
It would have gone a long way to explaining his absence as people might have wanted and created another arc for the show, but the producers wanted nothing to do with it.
1. Eight episodes of Dukes of Hazzard were filmed in the same town in Georgia as this show.
This was obviously a well-kept secret since there's no way that the two shows could have survived a crossover. I'm sure a few people would have liked to try it anyway.
Shows back then were preferred, by the viewers, to remain disconnected from all other shows.