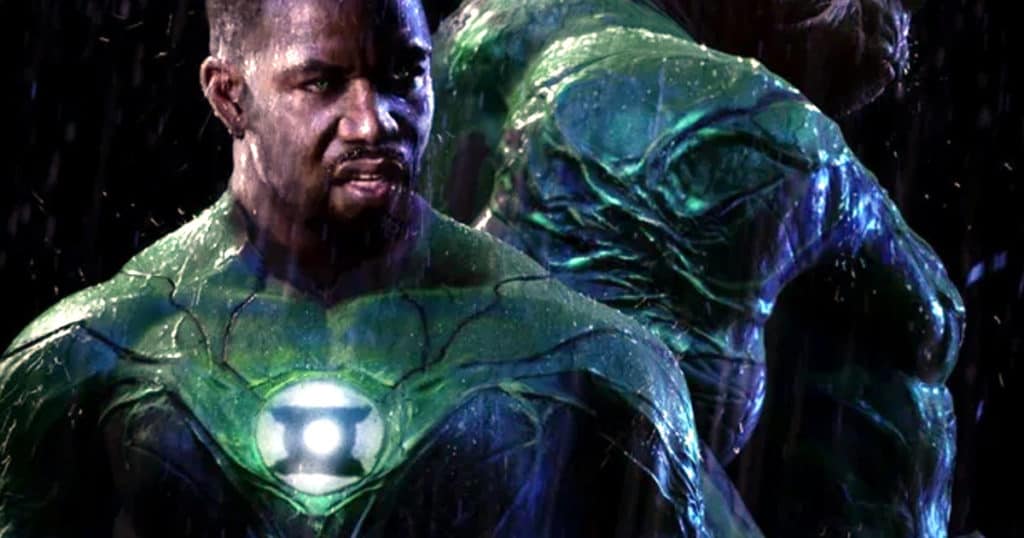 Out of all the heroes that have been making their way to the big screen in the past couple of decades, Green Lantern is one that a lot of people have anticipated but many are a bit leery of since the last time it happened Ryan Reynolds' reputation took a pretty big hit as Jon Fuge of MovieWeb mentions. Thankfully the star went on to agree with critics and even turned the movie into a running gag with his Deadpool movies. This time around though it sounds as though action star Michael Jai White is ready and willing to put on the ring and have a go at being the next Green Lantern, aka John Stewart. It feels as though fans are over Hal Jordan at this point and want to see another Lantern step up and take the role, which could be what DC needs to do with this particular hero since the first run didn't work so well. It does sound however as though the Green Lantern Corps, which is still in development hell, or limbo depending on who one talks to, might be headed for the small screen. That too might be a good idea if only to make certain that people are actually going to care about the emergence of this hero once again and if they'll take to Green Lantern with a different actor at the helm.
Stewart is different from a lot of Lanterns not just because he refuses to wear a mask, but also because his willpower is so intense that it's been said that it's actually reached the limits of the ring when it comes to utilizing its full power. A lot of fans would probably argue about this but the words have been written down and they're hard to take back. He was chosen to join a long line of Lanterns that helped protect and guard their galaxies and planets, but in thinking that he's just another guy with a ring it's obvious that those that don't know the character that well might be in for something of a shock if White is allowed to take up the role. That is of course if the source material is stuck to, since Stewart is easily one of the more powerful Green Lanterns to ever put on the ring. White would be perfect for this role to be realistic about it since despite those that have tried throwing their hats in the ring he has the build, the look, and he has the martial ability that would make this hero stand out in a big way in the DC universe.
As Matt McGloin of Cosmic Book News mentioned he did play Spawn back in the 90s and despite the horrible turnout of the movie it could be considered a starting point for his career. White also played a part in a Universal Soldier movie with Jean Claude Van Damme, and he's gone on to star in several action movies since then. His action credentials are solid and despite being a little wooden when he acts White definitely has what it takes to complete a role such as this. Now it's just a question of where the Green Lantern Corps will be headed to, TV or the big screen, and whether or not those making the decisions are bound to see him as a worthy candidate. It's hard to see why anyone wouldn't since he does have all the necessary tools, but as many of us know by now the powers that be tend to make some rather silly decisions at times and they pick actors that might not always feel like the best suited for a role. It could also be that since the idea is rumored to be headed to the small screen that those in charge might want to get someone that's not quite as high profile as White, even though saying that is a little amusing since he's bounced back and forth between TV and movies and has been in a good number of direct to video productions that haven't seen a lot of play.
In a big way it would be great to see White get this part since he's just made for action without any doubt and it would be nice to see the Green Lantern story taken on by someone that could do it a bit more justice, though it would also be interesting to see if other stars would be selected to play the parts of Hal Jordan, Kyle Rayner, and several other Lanterns that do show up in the story. It could very well turn out to be like Arrow in a lot of regards since Green Lantern does have his own history and story and this has managed to intersect with a lot of different characters over the years.