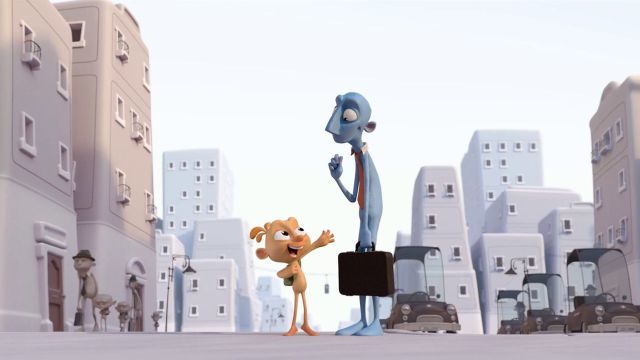 From the moment we are born, society begins teaching us lessons. Some lessons are good and some lessons can prove to be harmful. While on the one hand we learn things like "look both ways before crossing the street" or "go to school, get a job, go to work and provide for your family" on the other hand the way in which we teach humans to grow up is in an endless cycle of progression that leaves very little room for creativity. What if we didn't go to college? What if we didn't take our parents' advice and decided to take that trip to Mexico and learn something completely new?
I'm not saying to do everything your heart tells you to do but there's a new short film out there called Alike that seems to be striking a chord with people. It's a movie that enlightens us on being human and discourages us from removing creativity in our lives. The movie is 7 minutes long and has already won numerous awards. Here's a full description and the movie is down below:
Alike, a Pixar-like affair by Madrid-based animators Daniel Martínez Lara and Rafa Cano Méndez, is a 7-minute lesson on what happens to your life when creativity is drowned out by the daily grind. It's also about parenthood, and the importance of letting kids to forge their own journeys. The critically-acclaimed short was made entirely with Blender, an open-source 3D rendering program, and is dedicated "to our families, for helping us not to lose our colour."
As Canadian journalist Graydon Carter once said, "it's a rare moment when we take a break from the tribulations of the daily rat race to reflect on assumptions and values that we casually accept as gospel." Take one of these moments for yourself, and give Alike a go.
Save