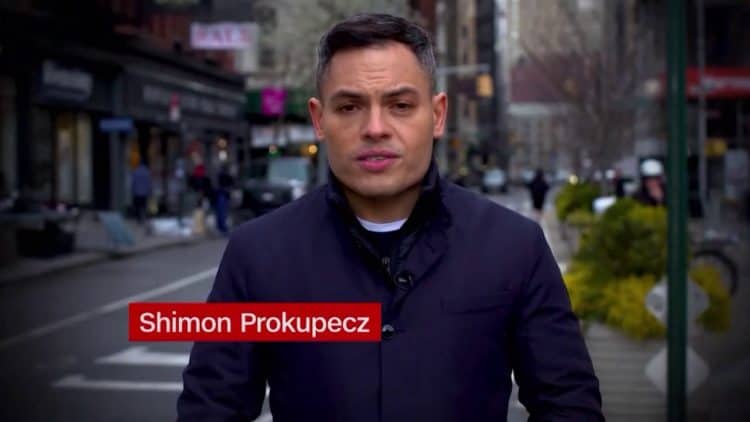 CNN is one of the biggest names in the news industry. Getting a chance to work with the network is one of the highest accomplishments a correspondent can have. Shimon Prokupecz has been working with CNN for less than a decade, but in that time he's already made his mark. As a crime and justice correspondent for CNN, he has covered some of the biggest cases over the last few years. Shimon is known for his straight forward delivery and no nonsense approach. Prior to his role as a crime and justice correspondent, he reported on the Mueller investigation. Keep reading for 10 things you didn't know about Shimon Prokupecz.
1. He Was Planning On Being A Lawyer
Life has a funny way of derailing your plans and sending you in a different direction. This is something Shimon Prokupecz experienced first hand. Having a career in journalism was never one of Shimon's goals. Instead, he actually wanted to be a lawyer. His initial plan was to go to law school after he completed his studies at Hunter College, but things didn't end up working out that way.
2. He Speaks Russian
During an interview with Politico, Shimon revealed that he speaks Russian. He didn't go into detail about when he learned the language or if he speaks it fluently. However, he did share that he and well-known businessman, Lev Parnas, had a conversation in Russian.
3. He Was An English Major
We've all been told that English is one of the worst possible things to major in in terms of a return on investment. Jobs traditionally held by English majors have been dwindling, but having and English degree isn't the dead end that people try to make it out to be. Shimon's career is proof. Has was actually an English major, and he's had lots of success throughout the years.
4. He's A Brooklyn Native
Shimon spends a lot of his time these days traveling for work, but he was born and raised in Brooklyn and he's a proud New Yorker. He grew up in an apartment in the Brighton Beach neighborhood which has been home to several notable people including screenwriter, Arthur Miller.
5. He Got Into Journalism By Accident
Sometimes the best things in your life seem to fall out of absolutely nowhere. In fact, during the interview with Politico that I mentioned earlier, he said that he fell into journalism by accident. He said, "I needed basic credits to graduate and an internship was going to fulfill those requirements. I saw an ad for intern night at WABC-TV, but the date had passed…As luck would have it, days later I got a call that someone had dropped out from the investigative unit and I could come in for an interview….I was hired at the assignment desk and worked weekends and overnights. It was the best experience of my life and I fell in love with news."
6. He Likes To Work Out
Exercise isn't just about looking good, it's about feeling good too. Working out on a regular basis can help reduce stress and anxiety which can be especially beneficial for people who have demanding jobs like Shimon Prokupecz. He likes to exercise whenever he can and enjoys going on long runs.
7. He Enjoys Spending Time Outdoors
If you've ever gone outside to get some fresh air after a long day, you know just how beneficial it can be. There's something about being outdoors that can really help clear a person's head. When Shimon isn't working, he enjoys spending time outside and doing things like hiking, walking, and biking.
8. He Worked For The Brooklyn DA
Shimon has had lots of interesting experiences over the years. Before getting into journalism, Shimon actually worked for the Brooklyn District Attorney's Office as a paralegal. However, he decided to quit his job when he got the internship opportunity with WABC-TV.
9. He's Supportive Of The LGBT Community
Throughout his career, Shimon has always been a strong supporter of the LGBT community and LGBT rights. In 2016, he was one of the correspondants to cover the tragic shooting at Pulse nightclub in Orlando. Shimon's sexuality has also been called into question, but he prefers to keep the details of his personal life private.
10. He's Popular On Social Media
CNN isn't the only place where Shimon is popularity. He also has a large following on social media. On Instagram, he has 11,000 followers and on Twitter he has over 113,000. He is active on both platforms. While he hasn't exactly reached influencer levels, those numbers aren't too shabby.