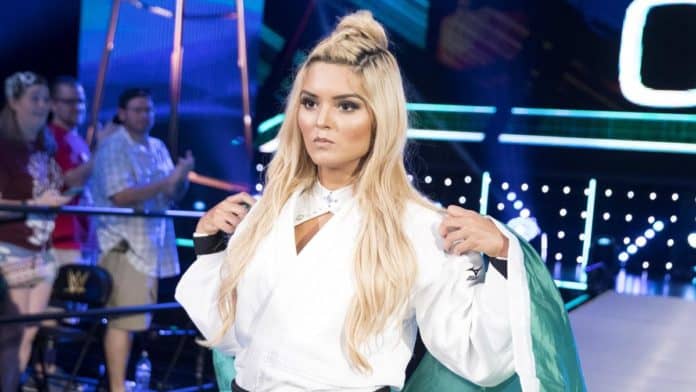 Given the fact that WWE has expanded and thus increased its roster in a big way over the years it's hard to keep up with all of those that make the cut, but Taynara Conti is likely still one of the favorites of many people since she does have an amazing in-ring presence and like several of those that have been wrestling for a while she does have a background that presents her as a truly skilled individual. The only trouble at this point is wondering whether or not she has the attitude to remain in the WWE or if the rumor of her walking away is going to be made into a reality or if she's going to honor her contract and stick it out for a while. The idea that anyone would walk away from such a company for anything less than the most unbearable of reasons, meaning open discrimination or something even worse, is kind of hard to fathom since like many high-profile careers this is something that many people currently in the business have been working towards for much of their life.
Here are a few things about Taynara you might not have known.
10. She has a black belt in judo and a blue belt in Brazilian jiu-jitsu.
This is proof that Taynara is an actual threat in the ring and a skilled one at that. She's had the training and has the kind of control and discipline that is perfect for the WWE since with enough practice it's pretty easy to think that she'd hopefully be one of the safest people in the ring.
9. Taynara signed with the WWE back in 2016.
She signed on to WWE in 2016 and made her appearance in 2017. That alone should tell many people that it does take a while to integrate into the company and to train so that one is able to perform the way they expect.
8. She lost her first singles match on NXT.
Sometimes people are expected to lose to put another wrestler over, and a lot of this depends on the creative team since the matches are pre-determined. It might appear a bit unfair at times since some wrestlers get pushed more than others, but it's all a matter of who shows the most promise when it comes to being highlighted in a certain manner.
7. It was reported that she walked way from the WWE on February 7th, 2020, but she's still technically under contract.
This of course is a big no-no since walking away while under contract is a bad idea to even consider. We could go into how the WWE really treats its talent but that would be a long and drawn out discussion. In short, she's better off honoring her contract and then moving on when her time is up.
6. She's still in her 20s at this point.
To have come this far by the time she's 24 years of age is pretty impressive and it's a dream that a lot of people older than she is have had to watch come and go. So in reality when she says that she's walking away it almost feels as though she's not appreciating what she has, though it's likely that there's more to it than that.
5. She competed in the Summer Olympics in 2016 right before joining the WWE.
Once again she is the real deal when it comes to knowing how to fight and how to compete since she's been featured on one of the biggest stages of them all when it comes to showing off her skills. This was likely one reason why the WWE was interested in her in the first place.
4. Taynara has a pretty big following on social media.
Most wrestlers have thousands of fans that have followed them since they entered the independent circuit and others have fans that have latched onto them because they're a part of the WWE. Compared to several wrestlers her following is modest, but there are still plenty of fans that have invested their interest in her.
3. Her net worth is kind of insane when one thinks about it.
How many 24-year olds can boast a net worth of $103 million? This alone is a reason to think that anything she might say short of being assaulted, harassed, or in some way harmed on the job is less than convincing when it comes to her walking away from the company.
2. She's a rather diminutive wrestler.
Taynara is only about 5'5″ and around 125 lbs. so she's not a big woman. But when you look at the women's roster there is actually a bit of diversity in size, though this doesn't detract from her abilities in the least.
1. It's rumored that the dispute that caused her to leave is over money.
This is very hard to get behind if it's true considering her net worth and the fact that she gets to do something she's wanted to do for a living. No one will ever hold it against her if she decides to leave, but if it's just over money then it's kind of difficult to agree with her decision.
Every wrestler has to go their own way eventually.
Tell us what's wrong with this post? How could we improve it? :)
Let us improve this post!