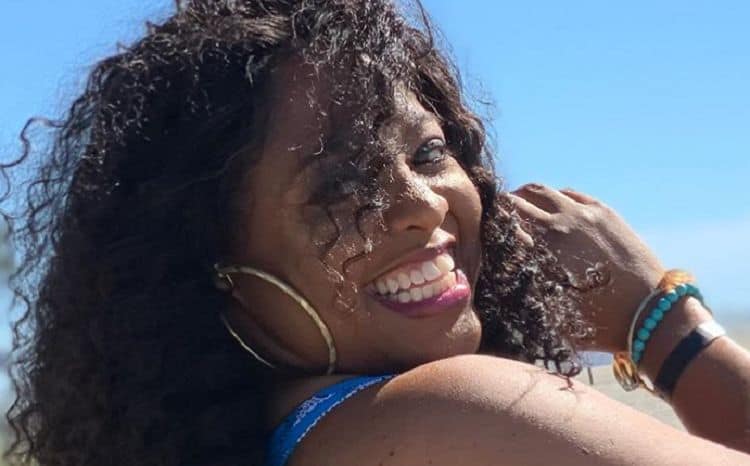 Sherri Shepherd is an American actress and TV personality. She is best known for being a co-host on The View and for her role as Ramona Platt in Less Than Perfect. Here are ten things about her that you may not know.
1. She Was Born In Chicago
She was born and raised in Chicago where she lived with her parents and her two younger sisters. Her mother was a cleaners and her father was a manager at a restaurant. Her father also worked as a church deacon and she was raised as a Jehovah's Witness. She had a strict upbringing as her parents were very religious.
2. Her First Acting Job Was In The Sitcom Cleghorne!
She was working as a legal secretary when she got her first acting job in the sitcom Cleghorne!. She quit her job to focus on making a full time career from acting but the show was canceled after only one season. This was a tough time in her life because she lost her home and her car, and she spent around a year sleeping on various friends sofas. She also had to return to working in a legal office, which did feel like she was taking a step backwards. However, the experience also made her even more determined to pursue a career as an actress.
3. She Wrote A Sitcom About Her Own Life
She wrote a sitcom named Sherri that was based on her own experiences that she had during her life. The title character was a single parent who works as a paralegal. She wrote the comedy after she split up with her first husband who had cheated on her with her friend. The main theme of the show was how Sherri was trying to get on with her life with the support of her friends at work. The show aired on Lifetime and it was the first comedy that was owned by the network. The show ran for one season and was met with critical success.
4. She Has Appeared In A Broadway Play
Away from TV work, she has also starred in a play that was performed on Broadway. According to Hollywood Reporter, she played the role of Madame, Cinderella's evil stepmother, in the Rodgers and Hammerstein production of the show. She starred alongside newcomer Keke Palmer who played Cinderella. This performance marked the first time that Cinderella and the stepmother were played by women of color on stage.
5. She Has Hosted Several Different TV Shows
As well as appearing on The View, she has also been a host on several other shows. She hosted NickMom Night Out between 2013 and 2014. This was billed as a chance for moms to relax in a comedy club style environment where the jokes are all about the craziness of being a mom. More recently she has hosted the Best Ever Trivia Show which is a game show that aired on the Game Show Network. The show features three contestants that go up against each other and a panel of three trivia experts.
6. She Has Written A Self-Help Book
She is the author of a book entitled Permission Slips: Every Woman's Guide To Giving Herself A Break. The Hamptons describes the book as a memoir but it can also be a great help to all women. In the book she talks about all the things that have happened to her in her life which she used to beat herself up about. Some of the topics that she covers in the book include her struggles with fertility and dealing with her husband's infidelity.
7. She Was Part Of Season Two Of The Masked Singer
She performed as the penguin in the second season of The Masked Singer. She made it through to week five of the competition before being eliminated. When her identity was revealed, the host of the show Jenny McCarthy said that she suspected Sherri may have been the penguin. Sherri and Jenny had been good friends for a while and some of the things that Sherri had said in the earlier episodes had given her an inkling that she could be the penguin. Wayne Brady was the eventual winner of the show.
8. She Has Two Sons
Her eldest son Jeffrey was born three months early and she gave birth on her birthday. Her biography on IMDB states that she was pregnant with twins but miscarried a baby girl. Jeffrey was named after his father Jeff Tarpley who she was married to at the time. She also has a son with her second husband Lamar Sally who was born via a surrogate. She and Lamar had separated before the baby was born and she was involved in a custody battle where it was ruled that she would be the primary caregiver for the baby when he was born.
9. She Is A Fundraiser For YAI Sherri Shepherd "Believe in Abilities" Fund
She raises money for the YAI as part of her own 'Believe in Abilities' fund. The Young Adult Initiative (YAI) helps those with developmental disabilities of all ages so that they can live the fullest life possible. It is a cause that is close to her heart because her eldest son has developmental disabilities. The YAI have offered a lot support to Jeffery and to Sherri and she was glad to gave the opportunity to use her platform to raise money for the organization. One of the events that Sherri and Jeffrey took part in together to raise money was a walk in Central Park.
10. She Suffers From Diabetes
She has type 2 diabetes. She developed the condition after suffering from pre-diabetes for many years. She has spoken in Permission Slips about the problems that having this condition has caused her. She manages to control her condition through diet and medication but it is something that she still needs to keep on top of. She is the co-author of a book called Plan D: How to Lose Weight and Beat Diabetes.