After the release of Netflix's true crime documentary The Girl In The Picture, the story of Sharon Marshall became a must-hear. The horrifying story of the girl who was abducted and mysteriously murdered was more than a screen-worthy binge. The lady in question herself, Sharon Marshall, was actually born Suzanne Marie Sevakis.
Her mother, Sandi Chipman, had four children in total, and Marshall was the third of the bunch. Altogether, tragedy struck when her stepfather abducted her. The story that followed was not only despicable, but it was equally terrifying — here are some insights into the life of the woman who experienced it all.
Sharon Marshall's Early Life
To say that Sharon Marshall did not have the steadiest of childhoods is an understatement. Back in 1975, her mother was given a 30-day prison sentence for posting bad checks. It was during that period that her stepfather, Franklin Delano Floyd, vanished with all the children. When it happened, Marshall was between the ages of five and six years old. Apparently, the authorities did nothing since Floyd was somewhat of a legal guardian to them. However, Chipman was not deterred in the search for her children and even managed to track down two of her daughters, who had been abandoned in foster care. Unfortunately, her son Phillip and daughter Suzanne were nowhere to be found.
Her Kidnapping And Life With Franklin Floyd
It would seem that, at first, things weren't going to bad for Suzanne Marie Sevakis. Floyd brought her up as if she were his daughter and enrolled her in a school in Oklahoma City under the fictitious identity Sharon Marshall. Apparently, she was an exceptionally bright student and was even awarded a scholarship to study aeronautical engineering at Georgia Tech University.
However, after she became pregnant by another man, Floyd prevented her from going to school and instead forced her to work as a stripper under pseudonyms like Tonya Tadlock. Even worse, by the time she clocked 16, he proceeded to marry her, and they even had a son together named Michael. They equally had a daughter named Megan Dufresne, who was put up for adoption at birth.
Her Death And The Subsequent Investigation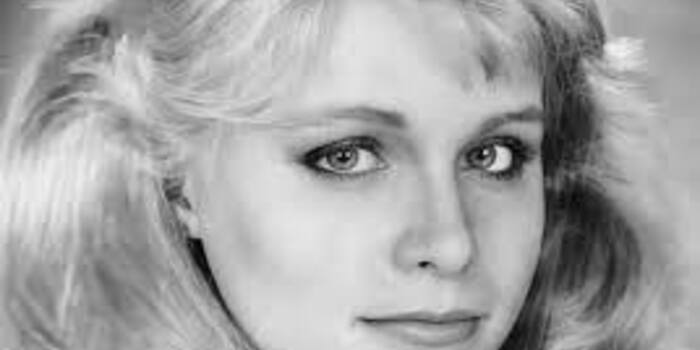 Things got dicey for Floyd when, in April 1990, Sharon Marshall's body was found unresponsive by the side of a highway. At the time, she was 20 years old and suffered from injuries in addition to a bleed on the brain. She was taken to a nearby hospital, but they were unable to resuscitate her and she died.
According to Floyd, he was asleep at the time of Marshall's death, and the police were unable to link him to the crime. In fact, they originally believed that hers was a case of a hit-and-run accident. However, they eventually began to suspect Floyd when closely examining her body. The back of her head showed signs of blunt force trauma, which are inconsistent with her being in a car accident. It wasn't until 25 years after her passing that her true identity came to light.
While he never confessed to murdering Marshall, Floyd did let it slip that he shot her son Michael in the head. But that's not the only crime he was nailed for, as he was involved in the death of Sharon Marshall's coworker from her stripping days, Cheryl Ann Commesso. About five years after Marshall's death, a mechanic discovered an envelope holding 97 photographs of Commesso, severely battered.
As the narrative goes, people witnessed Floyd punch Commesso during an argument. While she went missing in 1989, it wasn't until 1995 that her body was discovered. Altogether, the pictures the mechanic discovered helped identify her. The authorities discovered that the injuries found on her body were identical to the ones in the disturbing photos. Based on those facts, he was found guilty of her murder in 2001 and sentenced to death. However, he remained on death row till he died of natural causes on January 23, 2023.
The Impact Of Sharon Marshall's Death On Her Family And Society
Skye Borgman took up the responsibility of documenting Suzanne Marie Sevakis' life in the form of Girl In the Picture. It investigated the death of the young lady most people knew as Sharon Marshall and even featured her parents, Sandi Chipman and Cliff Sevakis. For the most part, Chipman now lives under the radar. Besides her appearance in the Netflix documentary, she hasn't popped up anywhere
Apart from her appearance in the documentary, Sandra hasn't appeared or given interviews with anyone else and has no presence on social media. Sevakis, on the other hand, is on the radar and even attended the service where Sharon Marshall's headstone was changed to reflect her real name — Suzanne Sevakis. He's equally quite eager to reconnect with his granddaughter, Megan Dufresne.