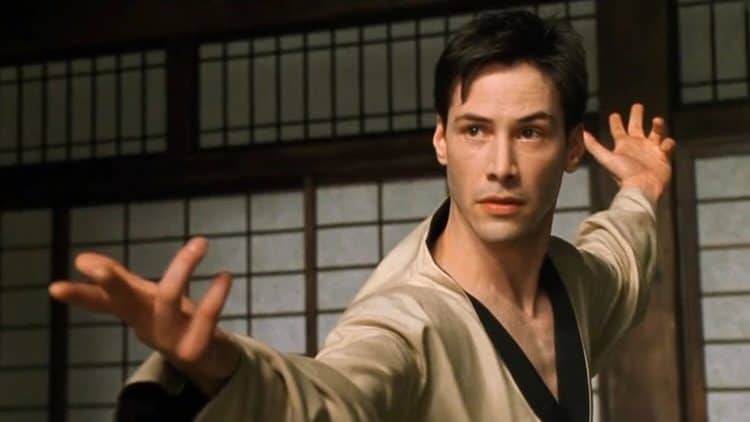 When you're younger and watching Kung Fu movies it's easy to be amazed and actually think that everything you're seeing is entirely possible and that only the most fantastic things that you see are bound to be fake. In talking about martial arts of any kind the reality of it is that the amazing things that some people can do are real enough in some instances, but the most extreme attacks and defenses that are shown take years and a great deal of training to accomplish. For instance, a beginning student won't be likely to execute a perfect kick that can break a weapon in half, and even a master with years and years of training won't be flying through the air as if they weigh nothing. Martial arts are not what necessarily what we see in the movies, since Hollywood has a pleasant habit of turning what's real into something that's unreal, and many people happen to love it since it's an inspiration that can bring people into the fold when it comes to one fighting style or another, and it can entertain the masses since to be fair, some of it is pretty impressive. But the reality of it is that what we see in the movies isn't always as useful since the fancy moves and the kicks and the punches don't always serve a purpose as they appear to on-screen.
For instance, taking the time and energy to kick a person in the head in a fight is bound to be kind of pointless since unless a person is that quick, powerful, and skilled, the opponent is likely to move out of the way or counter the attack since if you've ever attempted to throw a kick the reality is that it takes a bit of energy to get your leg up that high, and a lot of skill to get it on the first try. The poses you see in movies are cool and they're impressive to look at sometimes, and in some cases, they can serve a purpose if they're executed at the right moment, but more often than not a street fight isn't going to come down to who can perform the greatest moves and impress everyone around them, it's going to be who can knock the other person down in the quickest and most decisive manner since fighting takes a lot of energy and the impacts that people suffer tend to take a lot out of them since if you simply hit something, a punching bag, a wall, even a practice dummy, the impact alone will make it possible for you to feel that hitting with enough force can really hurt. Now think about hitting flesh and bone, and primarily bone depending on where you're striking, and that pain will only intensify. Those that train to fight don't always feel this pain in the same way since it's possible to become less sensitive to such impacts, and in some cases, people actually enjoy the pain since their adrenaline might kick in not too long after the impact. But more often than not, hitting another person hurts, and just because you see people continue to do so in a movie doesn't mean much, apart from the fact that it means that those who train to fight are likely going to be able to absorb that impact and know how to push through it.
Unless you're training to do it professionally or are being trained on how to survive in a combat situation, fighting isn't something that the average person should gravitate towards since the truth of many situations is that if it's devolved into a physical altercation then both sides have lost since fighting can be, but shouldn't be the last resort in a lot of cases. Personally, I've been in a few fights, but while there are indeed fight scenes in movies that show the efficiency of the martial arts are for show most of the time. In a street fight, it's not typical that people use whip kicks or roundhouse kicks or anything else you might see, as a street fight has no rules like the All Valley Tournament in The Karate Kid and there's typically less honor or dignity in a street fight than one might find in a movie featuring Shaolin monks. More often than not, a street fight is between two individuals that have no real business fighting since the altercation is likely over something that could be ended with a discussion. Plus, anytime a person appears ready to fight but tries to talk the other person out of it, there's a safe bet that the person at the ready who's willing to be peaceful knows how to fight, and could decimate the other individual. Sometimes those that know how to fight know better, while those that don't feel that they have something to prove.