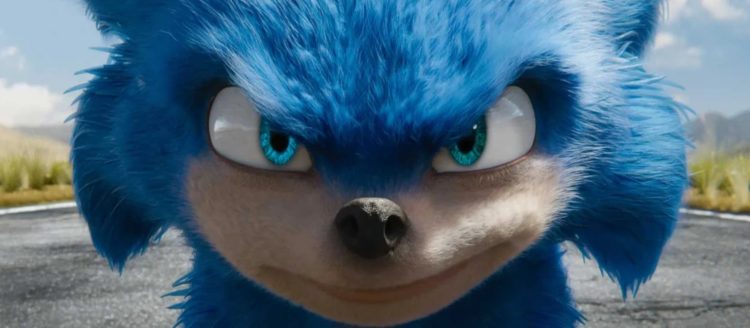 Every year there are movies that no one expected to make any noise that rise up and blow everyone away. 2019's biggest surprise was probably Joker, a movie most thought would be a disaster but which ended up being a potential Oscar contender. It made over a billion dollars on a meager 60mm budget. On the other hand there's a movie like Cats which (A) wasn't cheap, (B) wasn't asked for, (C) wasn't well-made, (D) wasn't marketed well, and (E) wasn't a success. There's usually one or two Joker's a year. There's usually five or six Cats a year. Here are seven movies that are likely to flop in 2020…
Dolittle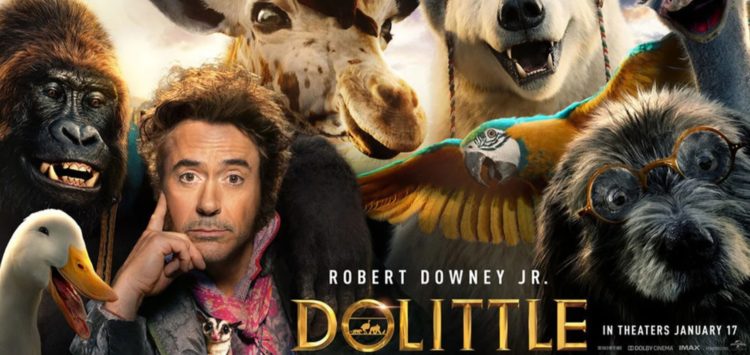 If you had very little information to go on you might think this Robert Downey Jr.-led film had a chance to make a little money in the first month of the year. It's got a charismatic and loveable lead, a known IP, and a fun, outdoor adventure feel (almost like a Jumanji-lite). It looks like a movie destined for 250-300mm world-wide. So what's the problem? It cost $200 million to make. Much of the budget seems to have been spent on the all-star cast of who's who actors playing the roles of various animals. The whole movie feels like a 1990's production in all of the wrong ways. If it was to be made at all it should have been made for half its budget. It's going to need to do ridiculous numbers to make a profit for Universal Pictures. I don't expect it too.
New Mutants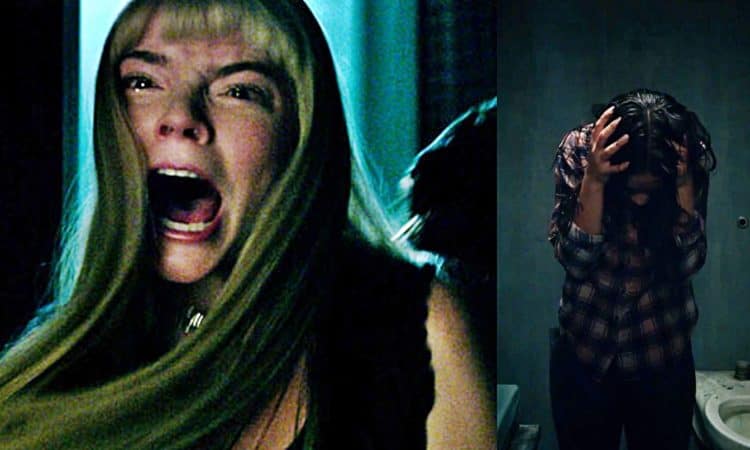 Yes, this movie still exists. I wouldn't even have mentioned it if it wasn't for a recent tweet by the director informing us that, yes, this movie still exists. Apparently, after three literal years in the can, it's finally about to release. Frankly, if it happens at all I'll be shocked, but if it releases in theaters I'll be gobsmacked. The movie is supposed to be a horror-styled movie featuring mutants (as in, from the X-Men universe) struggling with their newly emerging powers in a cramped and spooky setting. It's an interesting premise for a movie but there's a bit of a problem.
Disney owns the mutants now and are working on their own plans to bring them into the MCU.
It's possible that this movie will be dumped to Hulu but, then again, that was the prevailing thought when the 20th Century Fox merger was announced with this movie still waiting for release. Now that it's been years, you have to think if they were going to release it on Hulu they'd have done it by now.
Instead Disney might've ordered reshoots to strip away any mention of "mutants" or anything resembling the X-Men universe, turning the film into a generic body horror picture. Of course, the title of the movie is a bit of a sticking point there. The catch-twenty-two however is, the more you spend on reshoots and retooling, the more the "small" budget becomes "medium" budget, and thus the more you need to recoup at the box office.
I can't imagine New Mutants making more than 100mm worldwide and I can't imagine that being enough to consider it a success.
Sonic the Hedgehog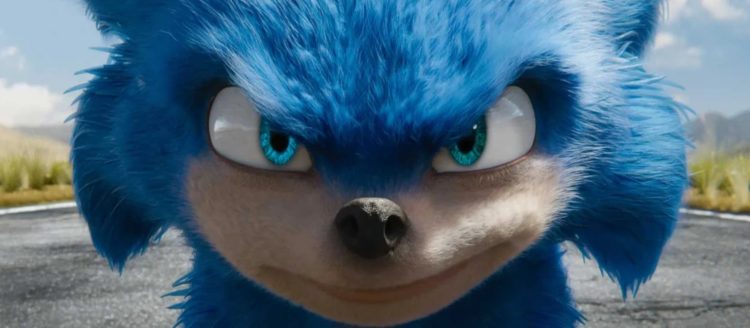 Once again, we have the case of a movie that would have been a hit had it stayed under budget. Major reshoots are not uncommon in Hollywood. What is out of the ordinary is when those reshoots involve completely retooling a fully-CGI character. The initial reveal of Sonic was so poorly received, the studio ordered a total overhaul, remaking the character to better resemble his 90's video game counterpart.
The problem with the film is that, at the end of the day, it's still a movie based on a 90's video game, the mascot for a company that failed and went out of the video game console business nearly a decade ago, and whose recent Sonic video game releases have been more "miss" than "hit."
Video games still have a film-stigma attached to them that haven't allowed them to break into the mainstream the way comic book films have done recently. I don't think Sonic the Hedgehog is going to be the one to do it, either. Detective Pikachu looks like the ceiling for it but with the money being spent to make the movie happen, that's not going to be enough.
I think it's going to take the Illumination-produced Mario Bros. movie to finally produce a certifiable box office hit with a video game adaptation.
Fantasy Island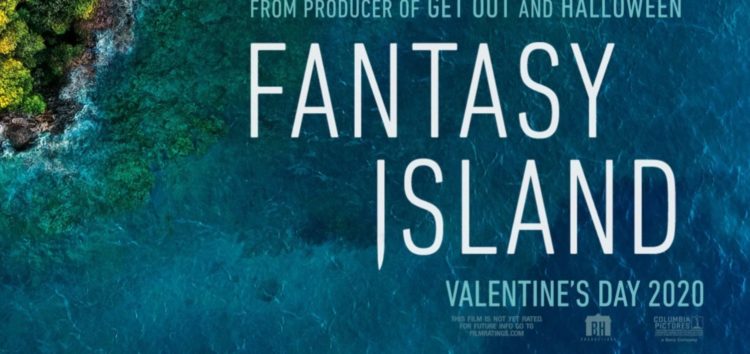 This movie has colossal failure written all over it. First of all there are two big factors working in this movie's favor and one working against it. On the plus side the movie is a Blumhouse production. The horror producers have a great track record of churning out profitable successes at a stellar clip. In addition, and largely because of the Blumhouse model, the movie has a small budget, which means it only needs to make a modest amount to be a success.
On the other hand, there's the brand.
This is one case where having an established IP is more of a hindrance than a help. Really, the name "Blumhouse" is all you need to sell horror fans on the promise of a fun 90 minute horror escapade. Once you put a known property's name onto the film, the name takes center stage along with all the expectations that come with it.
The original Fantasy Island show was sort of a Twilight Zone knock off, with various visitors coming to the island every week to live out their fantasies while also being taught a valuable (often painful) life lesson. Taking that idea and twisting it into a Saw-like horror movie isn't too hard but keeping the name means two bad things will happen: First, people who know the show will stay away, not happy with the changes made. Second, people who care nothing for the show will stay away, uninterested in watching a TV show adaptation.
The movie will probably only need about 50mm to make a profit but I have my doubts that it will. This seems like the kind of movie that will release to a resounding shrug.
The Invisible Man
Remember Tom Cruise's The Mummy? Remember how it was supposed to kick off a Dark Universe of interconnected monster movies from Universal? Well that movie sucked and down the drain with it went any plans for a monster movie universe. The script for the Invisible Man film, which was originally to be part of said universe, floated around for a while before being picked up by the aforementioned Blumhouse. They gave it to Leigh Whannell, who made his bones writing Saw and Insidious. He also directed Insidious chapter 3, which was the weakest-directed movie of the bunch, and then wrote the follow-up Insidious the Last Key, which was the weakest-written of the bunch.
So yeah…my confidence in this movie is dropping like a rock here.
To top it off, Whannell is not only writing and directing The Invisible Man, he's also executive producing, meaning he will have nearly total control over the creative direction of the movie.
This almost always ends with great success!
On the other hand, the movie's budget is less than five million dollars so this will probably be a success in the most technical sense, though I doubt it will do anything at the box office. It might make triple its budget, but what's "barely anything times three"?
It's not much to write home about.
Artemis Fowl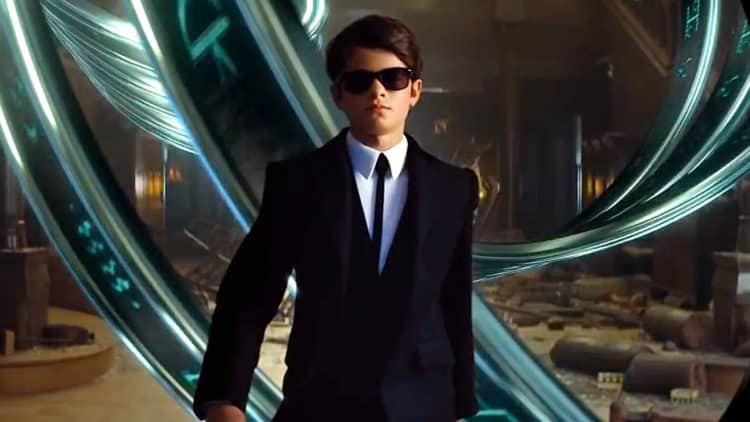 Every year Disney has a movie that they try to get off the ground with nothing but their marketing might behind it. It almost never works. Tomorrowland flopped and it had "Disney+George Clooney." A Wrinkle in Time flopped and it had "Disney+Oprah." Now comes Artemis Fowl, with all the marketing power of "Disney+beloved(?) children's book series" behind it.
Is it really beloved?
We're not talking Harry Potter here. Artemis Fowl is the kind of book series that, if you mention it to someone who doesn't know it, they'll probably say "the name sounds familiar…" even though they don't actually remember it and probably have never heard of it before. It's just a catchy name. The series was published between 2001-2012 so it's still fairly fresh, but maybe it's too fresh: There's no strong, groundswell of support for the movie. There was no euphoria when the film was first announced. There was no collective sigh of angst when it was delayed, either. It's just sort of there, but Disney is determined to will it into blockbuster status.
Disney is giving the movie a Memorial Day release, so clearly they think they have something here. On the other hand, Tomorrowland released in the same spot on the calendar.
The movie cost 150mm to make, plus a ton of ad money has been spent already and will be again in the lead-up to release. This movie will need to clear 400mm to make a profit. I dunno, maybe Europe will carry the day for it. If it doesn't I don't see this one the kind of money Disney wants out of it.
Poor, cash-strapped Disney.
Dune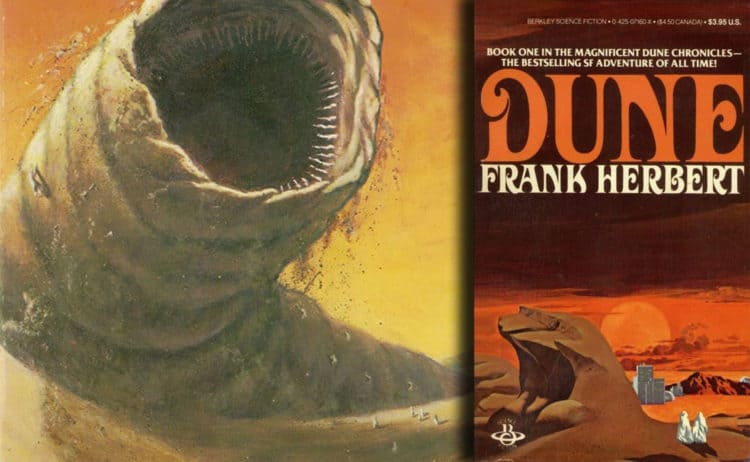 On the one hand, Terry Gilliam finally released The Man who Killed Don Quixote so the idea that Dune might finally be adapted after so many years in development hell is not impossible. On the other hand, Dune was already adapted as a film once before and most regard the 1984 film as proof that it probably shouldn't have been. The movie wasn't bad, it was just glaringly, obviously struggling the make the book work on screen. It was an adaptation in shorthand, nearly impossible for non-readers to follow.
Now at the helm is Dennis Villeneuve, who has a reputation for being a serious filmmaker who handles genre projects with great deftness. Arrival (adapted from The Story of Your Life) was a fantastic interpretation of a story many thought unfilmable. It made big money off a small budget. On the other hand Blade Runner 2049 was, to all who saw it, a beautiful, introspective, contemplative, and wonderful movie. But it failed to turn a profit from its big budget production.
Dune will command a sizable budget. The final number hasn't been revealed yet but it's likely going to come close to 200mm. There's simply no way to tell that story today without having a big budget at your disposal. In order to turn a profit it will have to appeal to casual audiences the way Arrival did and which Blade Runner 2049 did not. Will it? Have you read the book? How can it?
Much as I love Villeneuve's work I think Dune will remain a great white whale in Hollywood adaptation history.
Those are movies likely to flop in 2020. Are there any on the list you think will surprise us and become a hit? Let us know your thoughts in the comments below!