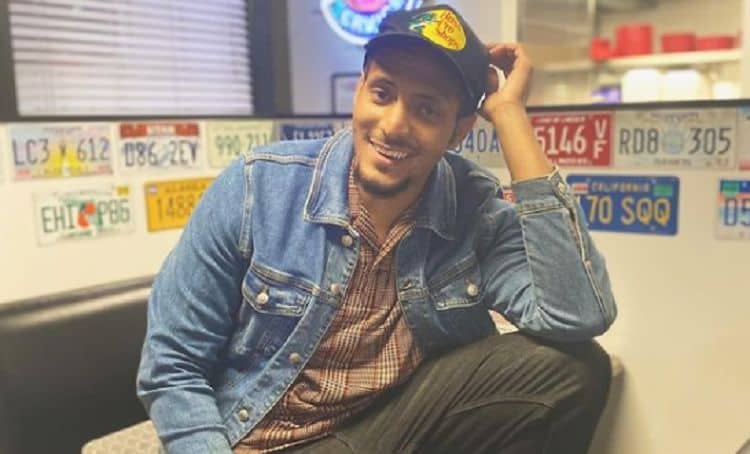 There was once a time where sitting in front of the computer and recording videos for YouTube was nothing more than a simple hobby. These days, however, it has become a legitimate way to make money and this is something Seth Francois knows from first hand experience. As a popular YouTuber, Seth has made a name for himself by uploading content to his YouTube channel. Over the last few years he has gained a following that includes people from all over the world and he is incredibly happy to share his journey with the world. While most of the attention he's gotten has been due to his content, he recently has been in the blogs for a completely different recent.
According to several sources, Seth has accused fellow a YouTuber, David Dobrik, of sexually assaulting him by using him in a prank in which David tricked Seth into kissing another man without his consent. Although the prank took place a few years ago, it's got a lot of people buzzing. Here are 10 things you didn't know about Seth Francois.
1. He Studied At The Art Institute Of California
There isn't a lot of information floating around about Seth's life before he became a content creator, but we do know that he appears to be from the Sacramento area. His LinkedIn profile, however, states that he attended Elk Grove High School which appears to be located in Illinois. He eventually attended the Art Institute of California in Los Angeles.
2. He Works In Casting
Most people may be familiar with Seth for the work he's done on YouTube, but he has much bigger plans for himself. He is the CEO of a casting company called Sertified Casting. According to the company's Instagram bio, Sertified Casting is "The # 1 casting agency for social media content creation."
3. His Faith Is Important To Him
It doesn't appear that Seth has spoken in much detail about his religious beliefs, but his Instagram bio makes it clear that his faith is something that he holds close to his heart. His Instagram bio contains the phrase "God 1st" which makes it very clear here he stands.
4. He's Adventurous
Seth is extremely grateful for all of the opportunities he's gotten so far in life and he is genuinely someone who likes to make the most of every moment. He's always looking forward to having a good time and he isn't afraid to try new things. If you're looking for someone to go on an adventure with, Seth is your guy.
5. He Has More Than Half A Million Views On YouTube
When most people discuss success on YouTube, the number of subscribers is the first thing they think about. The total number of views a channel has gotten is an even more important metric. To date, Seth has gotten well over 500,000 views and the number is only going to increase.
6. His Experience With The Vlog Squad Raised Questions About Race
Seth's recent allegations aren't the only issues he had when he was a part of the vlog squad. Seth also says that while in the group he felt pressured to participate in skits/pranks with offensive racial undertones. It eventually got to the point where he felt like his participation in the skits was causing certain viewers to behave disrespectfully towards him.
7. He's A Private Person
Despite creating content that has been scene by people all over the world, Seth has never been the type to put all of his business on display for the entire internet to see. Instead, he actually prefers his privacy. He has never revealed much about his personal life and it doesn't appear as though he has any plans to.
8. He Likes To Travel
Many people would agree that they would love to travel more. Unfortunately, frequent travel isn't a possibility for everyone, but Seth is among the lucky few who gets the chance to travel often. His work has brought him all over the United States although it's unclear if he's ever traveled out of the United States.
9. He's All About Being Positive
Things haven't always been easy for Seth and it would've been easy for him to constantly harp om that face. Despite the things he's gone through and the issues he's faced in his career, Seth always tries to see the bright side. His positive attitude is also something that he enjoys spreading to those around him.
10. He Hasn't Been Posting Much On YouTube
Lately it appears that Seth has been really focused with getting his casting company off the ground and it doesn't look like he's been spending a lot of time on YouTube. He hasn't posted a video a in a little over two months and prior to that his posting was very sporadic.