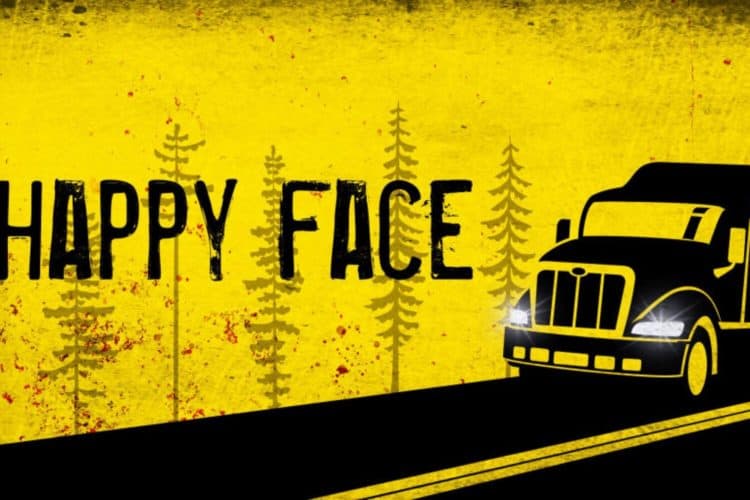 Does it sound morbid to anyone else that even one person is excited to hear about this series coming up? Granted, a lot of us do enjoy a good murder series or movie, but it's usually because they're fictional even if they're based on factual accounts. Waiting for a serial killer podcast to be adapted to a TV series feels a bit perverse but without judgment. It'd be easy to fault people for this strange fascination that comes with serial killers, but it's something that's been around for quite a while that draws people in and gets their attention as well as their loyalty when it comes to listening to said stories. Keith Hunter Jesperson is a real person after all and his heinous crimes were just as real. The worst part of his crimes was that his daughter didn't find out who and what he was until she was a teenager, at which point she started to distance herself from her father. Later on, however it was said that he confessed other crimes to her and as a result, those accounts are what's going to be driving this series as whatever she heard, the rest of us will get to hear now as viewers are likely to be sitting in hushed anticipation of what's to come, and the admissions that will come spilling forth.
So what is it that draws people to serial killers? Most folks are taught to obey the law, to value life, and to show emotions that have a wide range and are capable of stopping them when they're about to do something they perceive as wrong. The actions taken by serial killers often show that they don't have these checks and balances that 'normal' folks do, or if they do possess them, they know how to tune them out. That's one reason why they're able to do the horrific things that many of them have been found guilty of in the past. The sad truth is that serial killers somehow appeal to our sense of survival, one of the most powerful and basic instincts that lies within everyone. It's difficult for the average person to fathom the utter disregard for life that many serial killers have and it shocks us to the core while also making us question just how secure our lives really are. But it also sparks that sense of fight or flight, and to be fair, some people live for this, no matter how it's triggered. There are several reasons that people find serial killers and their stories appealing, and honestly many of them are just as demented as can be.
One of the top reasons is that they're actually fairly rare in the US, which is a good thing to be certain. Their crimes are somehow able to attract the notice of the average citizen since they're typically beyond the norm of their existence and the average person doesn't understand how anyone could be so callous. It's essentially the same effect as when a person stops or slows down near a traffic accident, they want to know what happened, and why. The curiosity that's piqued by these acts is absolutely horrid as most people would say, but it's undeniably addictive. Another factor is that serial killers usually kill at random, selecting their victims for certain traits or simply because the opportunity presents itself. This means that it could be anyone that the killer will go after. Their behavior is another attractant somehow since despite the fact that many of them are said to be battling inner demons that most people aren't aware of, they're still somehow able to draw people in to their orbit. Sadly, serial killers also inspire the worst in us and that curiosity that is so compelling is also what can lead to one's downfall or the possibility of being another victim since the insipid need to find out just what makes a serial killer tick usually has nothing to do with being able to stop them, at least not with the average citizen. The average person is drawn to the exploits of a serial killer because of an interest that's born from the darker half of our nature, that often quiet and unassuming part that for some reason awakens when mayhem is afoot.
I don't normally condemn shows or movies since it's my job as well as many others to report on them, so I won't start now. But the idea of being excited to hear about a serial killer's exploits should hopefully strike a sour note with many viewers since listening to what Jesperson has done in the past will hopefully be more of a cautionary tale to listeners than the entertainment that some are already appearing to make it out to be. To each their own and all that, but yikes.