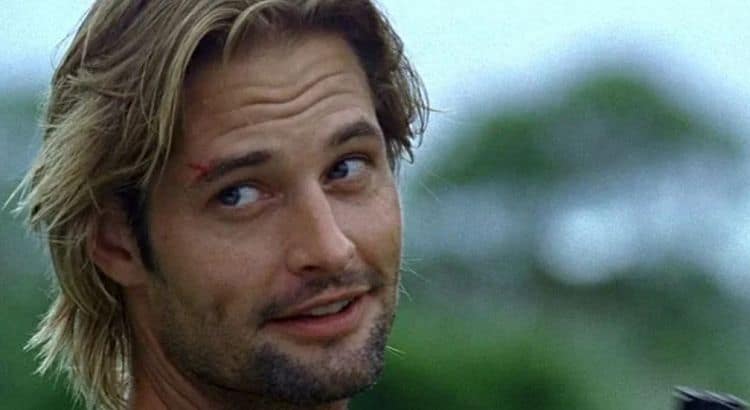 A good number of directors have actors that they like to work with and it's been seen more than once that some actors will hover around just waiting for a director to come up with another movie idea so that they can get in on it. With that in mind, it's not too hard to imagine that Josh Holloway and J.J. Abrams will produce something great with the upcoming HBO Max series titled Duster, which will star Holloway as a driver for a crime syndicate in the 1970s. Based in the southwest, there isn't really a lot of information to give on the series just yet, as a lot of folks are hung up on the idea of Holloway and Abrams working together again and will continue to cite the TV show Lost as much as possible since Holloway was one of the better talents on the program and made an impression with a lot of people. But apart from that, a lot of directors do find actors that they enjoy working with since they tend to get along in a number of ways and, if they're really lucky, they'll find enough common ground to form a type of friendship that can transcend the business and possibly keep them working together for a considerable time.
There have been directors that appear to have a stable of actors that are able to star in their movies at any given time, and while this is stretching the truth a little bit it is easy to see how people would come to such a conclusion since various directors do use the same actors quite a bit in a lot of movies. Quentin Tarantino does jump to mind, but he's only one of the most obvious since he tends to utilize a lot of the same people for his movies. Other directors however do manage to make use of a very wide range of actors that will star in their movies or TV shows now and then and build a reputation with the director. This is actually something that people feel might be a benefit since in such a case the director and the actor know what they're getting into and there's no guessing at what will have to happen to keep them both from fighting with one another over one thing or the other. Familiarity with an actor isn't always the best thing on a set, but being able to tell what is to be expected is better than having to get to used to each other, since while actors and directors are bound to disagree now and then it's easy to think that those who have worked together will be able to work around any issues that might arise.
As far as the story goes, there have been plenty of shows and movies about drivers that have to do with crime syndicates of some sort, so thinking of what's going to happen that will make this show stand out as something different will be intriguing to think about. Somehow, those telling the stories are still able to come up with something that might be entertaining for the audience and keep people riveted to their seats for long enough that they might think that the effort is worth it. A lot of people have faith in both Abrams and Holloway after what they've accomplished in the past and it's not hard to wonder why since the two have done great things over the course of time they've been in the business. Duster is bound to be something that will get people talking, but until we get to know more about the show it's going to be tough to say much in the way of a yea or nay when it comes to the overall story. Given the track record of both Abrams and Holloway a lot of people are willing to go on faith that the two men will do their parts and make it great, but trying to get a sense of how the story will play out and what it will give to the audience is kind of a big question mark at this point. What we are being given is that Holloway's character will go from being the risky type to being even worse throughout the course of the show, which does indicate that there's going to be plenty of action and possibly a lot of drama.
That mix is something that a lot of people can get behind since it's not too hard to get the attention of the audience when it comes to showing them the type of thrills, chills, and emotional spills that they tend to enjoy. How it will keep them coming back though is going to be a question that will be answered as we learn more about the show.