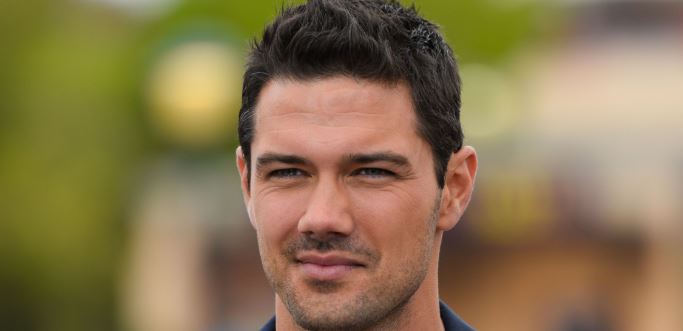 General Hospital fans love a good actor, which is why the show does so well. However, one of our very favorite actors from the show took off this year to pursue his other dreams. He's a man who didn't stick around now that he's got so much going for him elsewhere, and for that — we cannot blame him. However, we do think there is a good chance he might make a comeback appearance or two throughout the years. At least, we hope that he does. Ryan Paevey played Nathan on General Hospital. He'd just gotten married, his first year of marriage was a mess, but he was having a baby with his wife when he died.
His situation was horrible, and we all felt the police officer was in a bad place doing something he loved to do. But the fact of the matter is that he didn't get the ending we wanted him to have. Oh, who are we kidding? We wanted him to stay, not to end things and leave the show on a not-so-good note. We wanted to see him stick around and make the most of all the things, but he did not. Fortunately, for all of us, he's back and better than ever this holiday season on Hallmark.
He's in a few movies this season, and we cannot wait to see him show up and make us all happy. This isn't and won't be the first time we've seen him in a Hallmark original movie, and we cannot wait to see him take the time to make things work out for himself. We cannot wait to see him take the time to work through is issues with love on the show, and we have a suspicion that he can make that happen in his own right. We do think that he can make it possible for us to love again — and we cannot wait to see that happen.
He's in a new movie called Hope at Christmas, and it's going to premiere on the Hallmark Movies & Mysteries channel on Tuesday, November 20 at 9 pm. He will play a man by the name of Mac. He will play a teacher who meets a woman named Sydney. She's recently divorced, and she's spending the holiday season in the cabin she just so happens to have recently inherited. She's not going to want anything to do with love again, but he happens to be the town's favorite person to play Santa — well, he does things for other people to help them make their lives a little easier.
And that's a very nice thing to do, but he's also a man who cannot handle what is happening in his own life. He's going to find a way to make sure his new friend has the best holiday ever, and he will do that by teaching her that she can love someone else again. And that someone, of course, is him. And we cannot wait to see him play the man who does this. We are pretty sure we can predict how it all will end.
Something else fans will appreciate about Ryan Paevey is the fact that he's been cast in more than one Hallmark Movie. He's got a long list of movies that he's going to star in and that he did star in. He's now a Hallmark superstar in and of itself, and he will be back all the time. He's been in the Darcy movies, and he was in a fall movie that came out recently. He's someone who left the daytime world to focus on his movie making, and he's doing a good job of it. We don't think he will stop there, either. He's got a long road ahead of him, and we think that he can do it. He's going to make us all happy when he shows up on Hallmark this holiday season — and it will be to go along with some past movies he made during other holiday seasons. We loved them before, and we are entirely certain we will love them again. Don't forget to tune in to see him take on this new role.