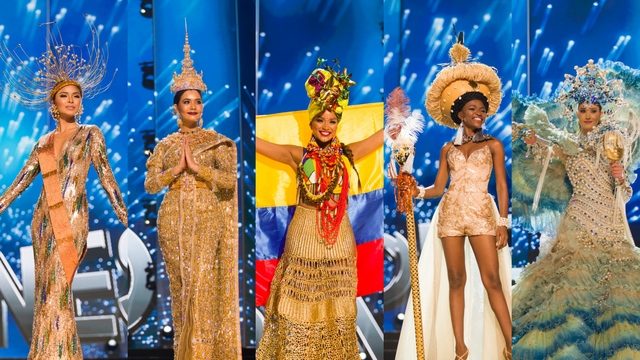 It's getting to be that time of year when the world gets to see which woman is crowned Miss Universe. This year the show is taking place at the MOA arena in the Philippines. The 65th Miss Universe coronation will air live on ABS-CBN Channel 2 on January 30, 2017 Monday 8 a.m. (Manila time). Last minute preparations are being put into place before the event and extra police have been added to the Mall of Asia Arena. According to ABS-CBN news:
Over 1,858 uniformed police, as well as around 200 members of the Armed Forces, and 150 members of the Philippine Coast Guard will be deployed to oversee security on Monday, Police Director Oscar Albayalde, regional director of the National Capital Region Police Office (NCRPO) said last Friday. Albayalde added that security measures may change if President Rodrigo Duterte decides to watch the pageant. However, the Palace is yet to issue a confirmation of the President's attendance.
The pageant has also been in the news lately because the organization is becoming extraordinarily empowering to women. According to Rappler this year:
Five out of the 6 telecast judges are women. Dayanara Torres, Sushmita Sen, and Leila Lopes are all former Miss Universe titleholders. Francine LeFrak is a women's empowerment activist. Cynthia Bailey is a former model and the founder of The Bailey Agency. Clearly, they are very empowered role models for women. This judging panel is also very different from previous editions which always featured a lot of male athletes, actors, politicians, and business tycoons. For the sake of political correctness, we shall leave the description at that.
In addition, famous plus sized model Ashley Graham has been selected to be the pageant's backstage host.
The Miss Universe Organization website says: "Self-confidence is the key. Every woman should have the confidence to stand up in any situation and declare, 'I am secure and that's what makes me beautiful!'"
Amidst all the women's protests in the United States, one can't help wonder if former pageant "owner" and "director" but now President of the United States, Donald Trump will be watching the event from the White House. It'll be interesting to see how the show addresses women and if they'll actually bring up political issues.
Photos from HO/Miss Universe Organization