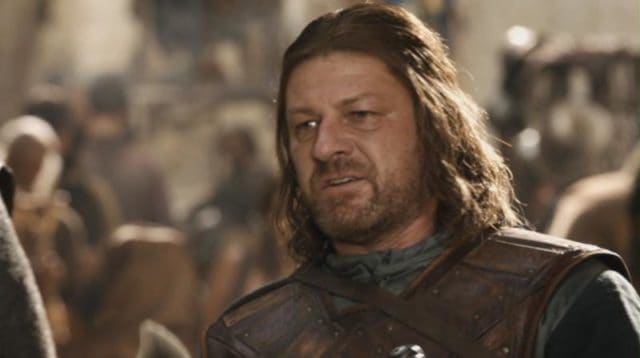 Sean Bean is a famous English actor who was born in West Riding of Yorkshire on April 17, 1959. He began his acting career in 1983 and has enjoyed a prolific career in both the television and film industries ever since. He is particularly well-known for his roles in the films 'Ronin', 'Patriot Games', 'The Island' and 'National Treasure'. IN terms of his television career, he is known for playing Richard Sharpe in 'Sharpe' and for his portrayal of Ned Stark in 'Game of Thrones'. He appeared in 11 episodes of the latter during 2011 and was nominated for multiple awards for his performance in this epic fantasy series. What has Sean Bean been up to since leaving 'Game of Thrones'?
For the most part, Bean has continued to enjoy a very busy and successful career in the entertainment industry and has had a jam-packed schedule in recent years. This has involved him playing multiple roles in both films and television series.
In total, he has roles in 15 films between 2012 and the present day. Three of these have been voice roles in the animated films 'The Snow Queen 2: The Snow King', 'Kingsglaive: Final Fantasy XV', and the 2017 short animation 'The Unconquered'. His first film after leaving 'Game of Thrones' was the 2012 film 'Cleanskin', in which he played the role of Ewan. Most recently, he was in the 2017 films 'Drone' and 'Dark River'. Other films in which he has appeared in recent years include 'Soldiers of Fortune', 'Mirror Mirror', 'Silent Hill: Revelation', 'Wicked Blood', 'Any Day', 'Jupiter Ascending', 'Pixels', 'The Martian', and 'The Young Messiah'.
His television career has been equally busy, and he has had many small roles in which he has appeared in single episodes of a series. He has also enjoyed some regular roles. In 2012, he played Paul Winstone in eight episodes of 'Missing'. He then played Martin Odum in 20 episodes of 'Legends' between 2014 and 2015. In 2016, he provided the voice for The Stranger in 'The Untamed' for 26 episodes. He was also the narrator of the 2016 documentary 'Roman Empire: Reign of Blood'.
Currently, he is playing the main role of Tom Hammand in 'The Oath'. This is a new crime drama web television series that was launched on Sony Crackle on March 8, 2018. It was created by Joe Halpin and the first season consists of ten episodes. It has already been renewed for a second season by Sony. Starring alongside Sean Bean in this series is Ryan Kwanten, Katrina Law, Cory Hardrict, J.J. Soria, and Arlen Escapeta.
Beyond his television and film work, Bean has had voice roles in six video games since leaving 'Game of Thrones'. These include 'Lego the Lord of the Rings', 'Pap Sangre II', Train Simulator 2014′, 'Kholat', 'Life Is Feudal', and 'Sid Meier's Civilization VI'.
There has also been a big change in Sean Bean's personal life since he left 'Game of Thrones'. He married Ashley Moore on June 30, 2017. Bean has previously been married and divorced on four occasions and he has three daughters from two of these marriages.
Tell us what's wrong with this post? How could we improve it? :)
Let us improve this post!