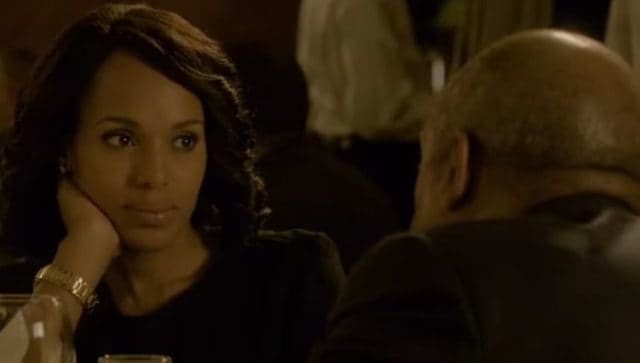 What happens after peace is restored and Liv is back in control of the White House? Well, let's find out:
According to ABC's press release several weeks ago this is what the episode will be about:
"While outgoing President Fitz considers his legacy, the Gladiators question what's next for OPA, and Jake finally discovers the motivation behind Peus's and the Mystery Woman's reign of terror, on "Scandal," airing THURSDAY, MAY 11 (9:00-10:00 p.m. EDT), on The ABC Television Network."
Let's recap, real quick:
Peus and Samantha are dead
Cyrus is free and back in Fitz's good book
Mellie is the President Elect
Frankie Vargas's widow is the Vice President Elect
Jake is the head of the NSA
Quinn and Charlie are going to get married
Fitz has been thinking about his legacy, where to put his library, and what his next moves are
Liv and Fitz's romance is back on
Next week's episode is interesting, because as we approach the end of Season 6, everything we know is about to change. First of all, Fitz's life is about to change dramatically. He will no longer be the President. His life won't be as public as it was before. He will have more freedom, and not as many people will want things from him. He can live his own life. But that begs the question: what will he do with his newfound freedom? What will he do all day? Will he even stay in Washington? Will he finally move to Vermont with Liv?
That leads us to the second part of this episode: what will be the future of OPA? Think about it. Liv is a fixer. She helps politicians and public figures by dealing with their scandals and helping them go away. How much of that has she done recently? How many new cases has she taken? Working at OPA is a job. How much money have they made recently? Who can blame Quinn for wanting to know what is happening next. If Liv rides off into the sunset with Fitz, she's leaving everyone else behind. With only two weeks to go, hopefully we will find out if OPA gets dismantled for good.
Tell us what's wrong with this post? How could we improve it? :)
Let us improve this post!