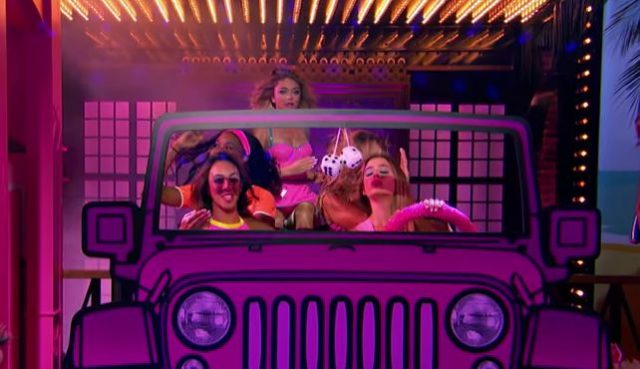 If you're going to make a choice between Ariel Winter and Sarah Hyland for who the "bad girl" is on the Modern Family set, it's likely you'd choose Winter. Her Instagram account is reason enough to believe that the young talent is rebellious and a fan of potentially breaking the rules. However, after seeing this new preview for Lip Sync Battle, don't count out Sarah Hyland. Hyland recently appeared on Spike's hit show for her challenge and opted for The Pussycat Doll's 2005 hit "Don't Cha."
Her challenger, Clippers center DeAndre Jordan gets a little more than he bargained for when Hyland gets a little close to him. Hyland, who stands at a mere 5'2 looks teeny tiny next to the 6'11 Jordan but that doesn't matter as Hyland makes her presence felt.
The full episode will air this Thursday but Spike released a short teaser which we of course have below. Hyland, 26, is actually going to be starring an another series in addition to Modern Family. She's taken on the role of "Chloe" in the show Dimension 404 which is currently in pre-production. There's isn't too much info about this show yet but Hyland's certainly keeping herself busy. Not as busy as playing a Pussycat doll though.
Check out the clip below.
Save